Barber Shops : Star Barber
The Lusk Herald, April 2, 1908

W.A. Kimball Moved His Barber Shop
W.A. Kimball moved his barber shop into the building just north of his old location this week, and John Norton and wife have moved into the building vacated by Mr. Kimball, they being the owners of this property.
***********************
The Lusk Herald, August 6, 1908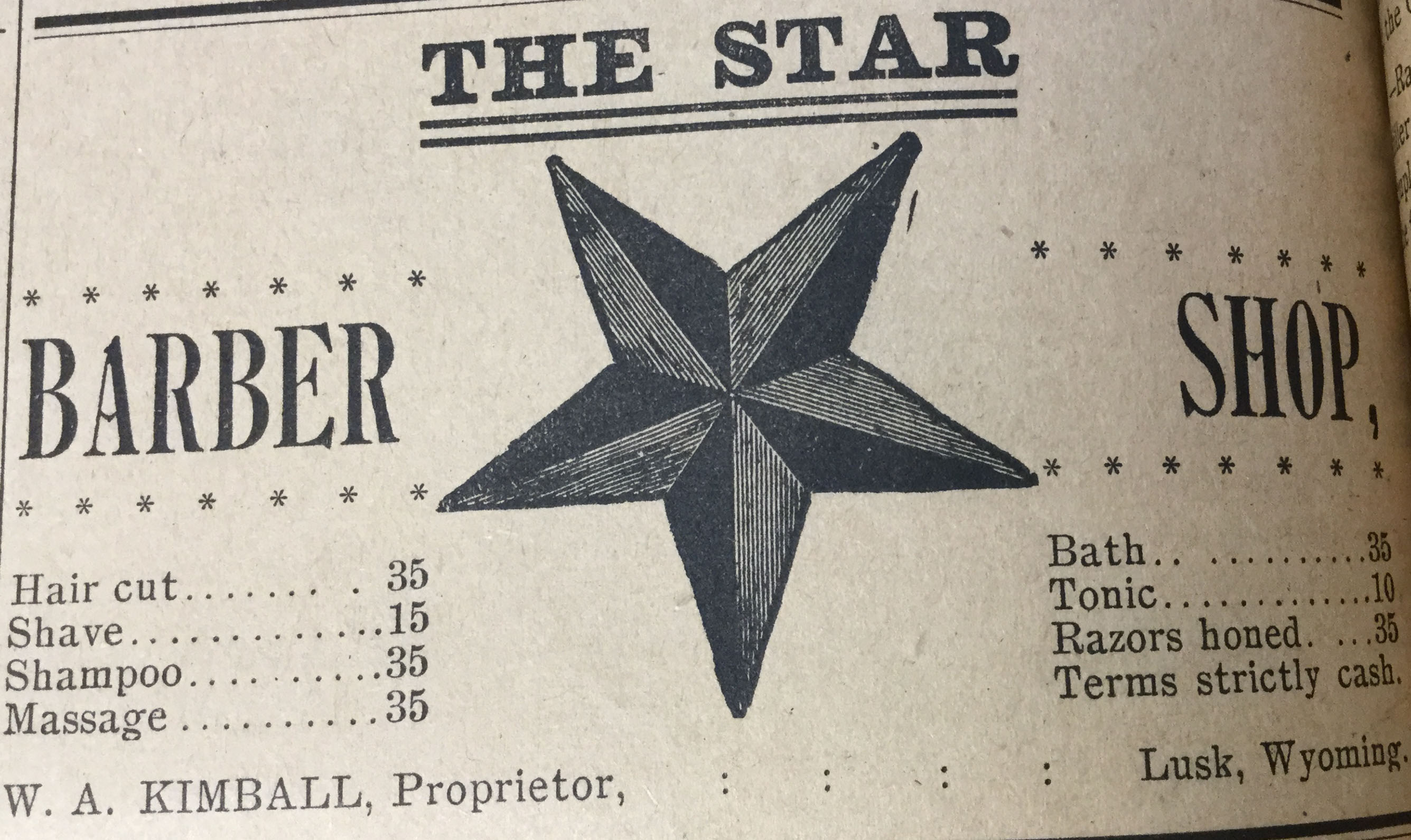 Images & Attachments
Related/Linked Records
There are no linked records.