Giinther Hardware
Converse County Herald, September 22, 1898
Dissolution Notice
The firm heretofore existing of Giinther Bros., is this day dissolved by mutual consent, John Giinther assuming entire charge of the hardware and harness business in Lusk, and Henry Giinther retiring. All accounts due said firm is to be paid John Giinther, who will also assume the debts of the old firm. We wish to settle all accounts and respectfully request those indebted to the old firm to call and settle at once, either by cash or by note.

JOHN GIINTHER HENRY GIINTHER

Lusk, Sept. 1, 1898
************************************
The Lusk Herald, June 22, 1911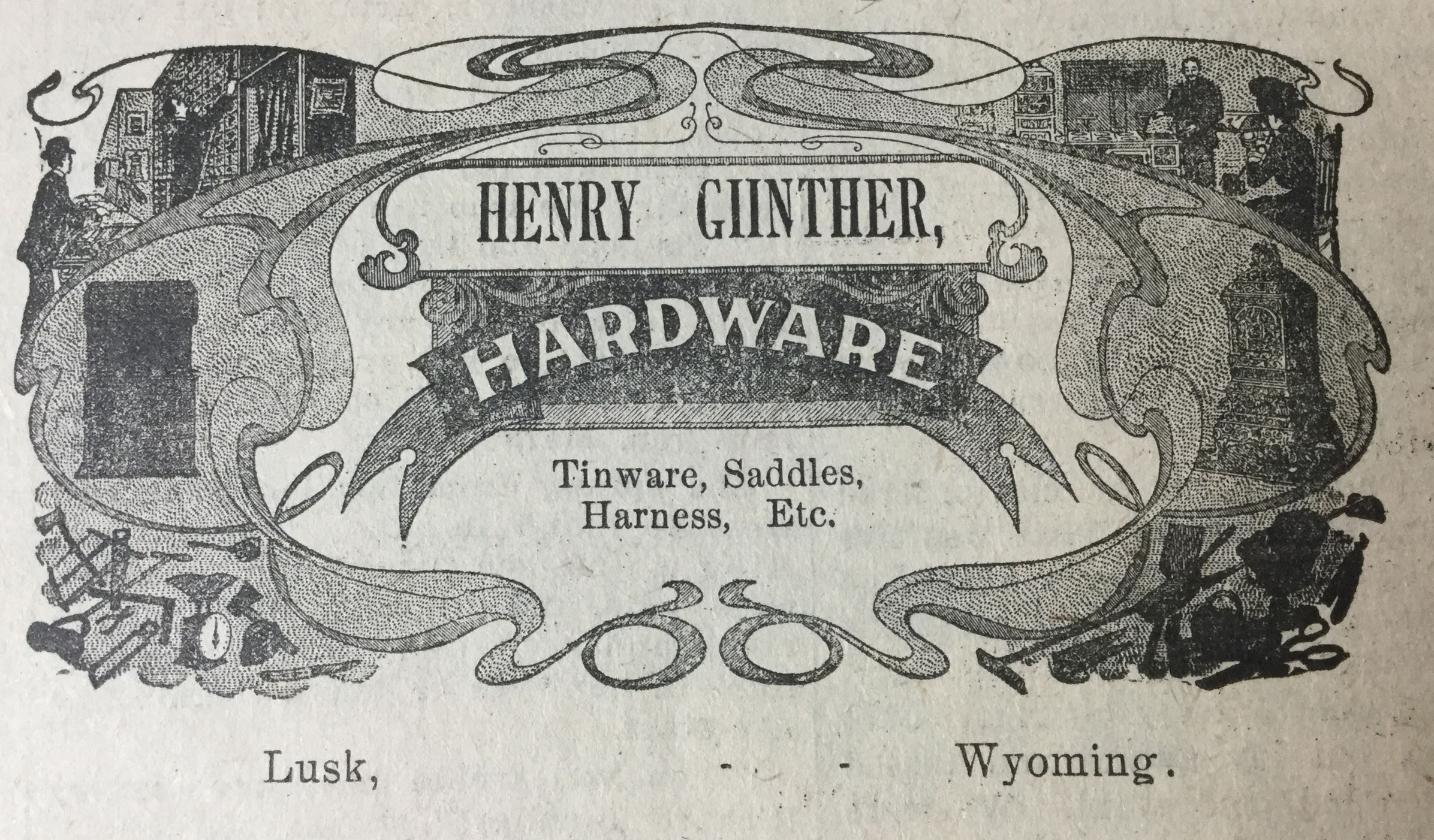 "Complete Line of
GENERAL HARDWARE
Harness Goods, Farm Implements and Machinery, Stoves and Ranges
Henry Giinther, Lusk Wyoming"
*********************
The Lusk Standard, January 7, 1921
"Our Immense stock of Hardware contains the best in quality the market affords."
Images & Attachments
Related/Linked Records
| Record Type | Name | |
| --- | --- | --- |
| Obituary | Giinther, George (09/11/1892 - 08/26/1985) | View Record |