Book Signing with Savanna Simmons
Date(s): Wednesday, March 24th 2021
Time: 5 p.m.
Location: Niobrara County Library
Brim and the Big Cat Blunder
by Savanna Simmons
Wednesday, March 24 – 5:30 p.m.
Copies will be available!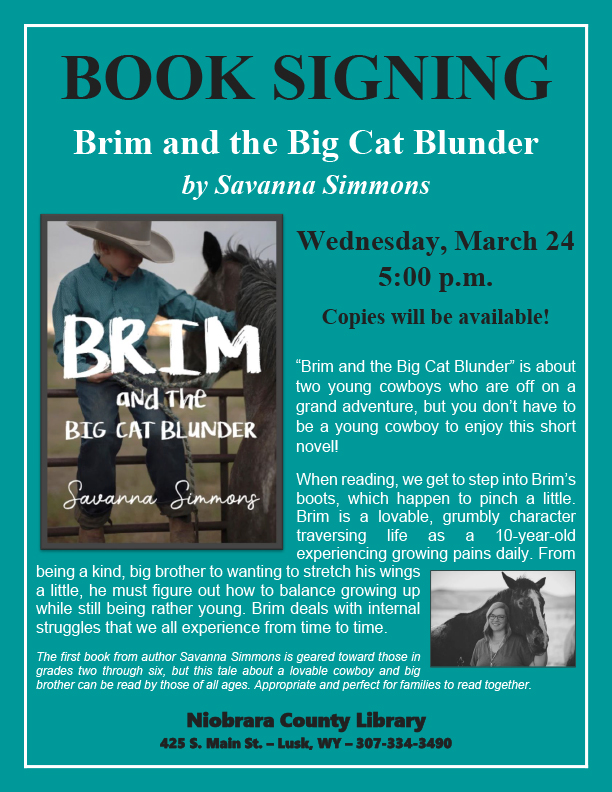 "Brim and the Big Cat Blunder" is about two young cowboys who are off on a grand adventure, but you don't have to be a young cowboy to enjoy this short novel!
When reading, we get to step into Brim's boots, which happen to pinch a little. Brim is a lovable, grumbly character traversing life as a 10-year-old experiencing growing pains daily. From being a kind, big brother to wanting to stretch his wings a little, he must figure out how to balance growing up while still being rather young. Brim deals with internal struggles that we all experience from time to time.
The first book from author Savanna Simmons is geared toward those in grades two through six, but this tale about a lovable cowboy and his big brother can be read by those of all ages. Appropriate and perfect for families to read together.