Dinner & Movie Series – Oregon Trail – The Big Trail
Date(s): Monday, January 25th 2021
Time: 6 p.m.
Location: Niobrara County Library
Monday, January 25 – 6 p.m.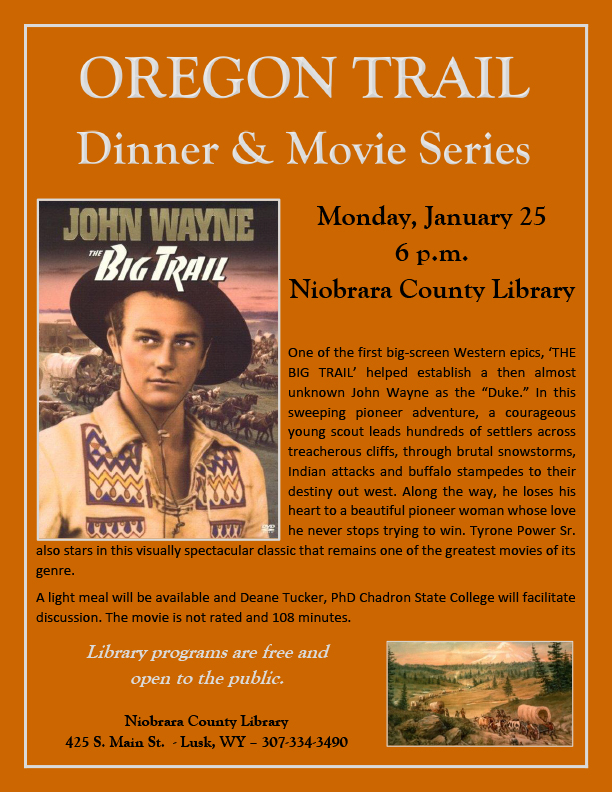 One of the first big-screen Western epics, 'THE BIG TRAIL' helped establish a then almost unknown John Wayne as the "Duke." In this sweeping pioneer adventure, a courageous young scout leads hundreds of settlers across treacherous cliffs, through brutal snowstorms, Indian attacks and buffalo stampedes to their destiny out west. Along the way, he loses his heart to a beautiful pioneer woman whose love he never stops trying to win. Tyrone Power Sr. also stars in this visually spectacular classic that remains one of the greatest movies of its genre.
A light meal will be available and Deane Tucker, PhD Chadron State College will facilitate discussion. The movie is not rated and 108 minutes.