Quilt Squares - St. George's Episcopal Church
Courtesy of Library Archives, 03/20/2009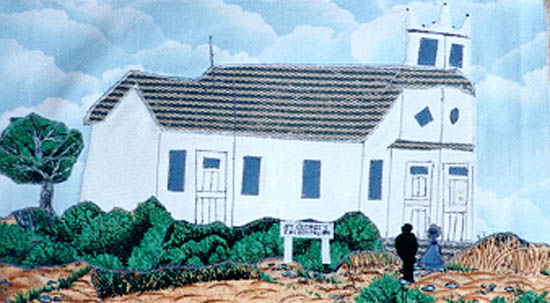 St. George's Episcopal Church was recreated as a quilt square by The Bag Ladies for their Historic Quilt in 2001.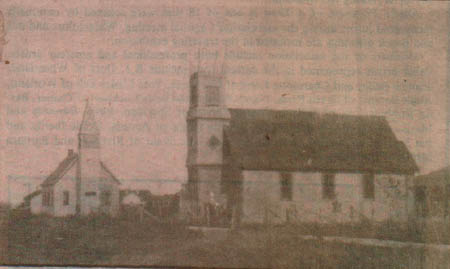 In this image, the Congregational Church is on the left, and St. George's Episcopal Church is on the right.

Mr. and Mrs. D.E. Goddard settled in Lusk when the town was started in 1886. They were the inspiration for the organization of an Episopal Churh in the community. The early church meetings were held in whatever building that was available - the Kingdom Hall, Opera House or band room.

On April 16, 1899 the first Episcopal Church building was dedicated and given the name of St. George. In 1956, the church building was moved from the corner of Third and Elm Street to Fifth and Pine Street. The Parish Hall building was bought and moved to Lusk from Lance Creek and joined the church building.
Images & Attachments
There are no attachments for this record.
Related/Linked Records
There are no linked records.