Quilt Squares - Congregational Church
Courtesy of Library Archives, 03/20/2009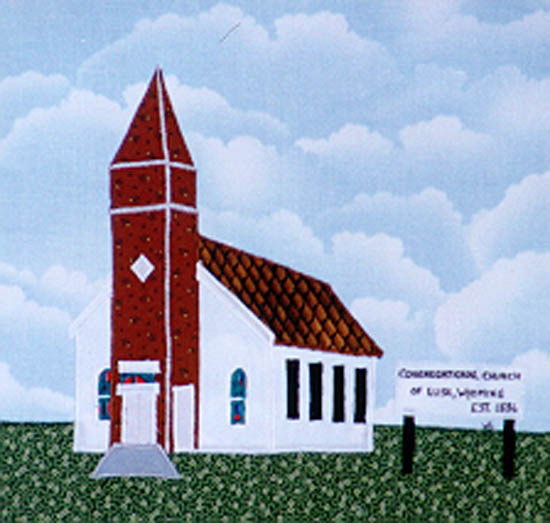 The Congregational Church was recreated as a quilt square by The Bag Ladies for their Historic Quilt in 2001.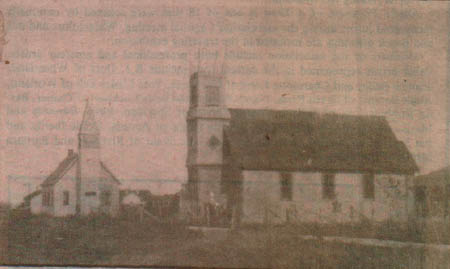 In this image, the Congregational Church is on the left, and St. George's Episcopal Church is on the right.


The Congregational Church was established in 1886 when Rev. Bross held a street service in the town of Silver Cliff. The first building for the church was on the corner of Third and Elm Street in Lusk. It became the Post Office for a time, then was purchased by the First Baptist Church congregation. The present Congregational Church is located on 5th & Elm.
Images & Attachments
There are no attachments for this record.
Related/Linked Records
There are no linked records.