Quilt Squares - Salvesen's Blacksmith Shop
Courtesy of Library Archives, 09/17/2008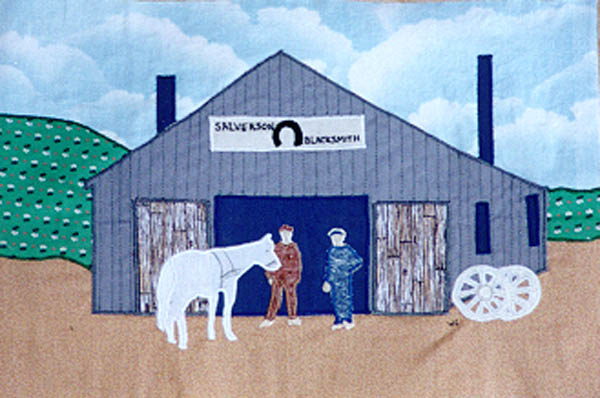 A quilt square of Salvesen's Blacksmith Shop was created by The Bag Ladies for their Historic Quilt in 2001.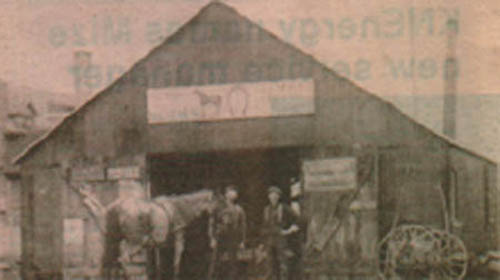 Salvesen's Blacksmith Shop in Lusk as it appeared in 1910. Chris Salvesen left, and Anthon Hanson, right, are pictured. W.W. "Buck" Culver bought this building in 1939, renaming it the Western Repair, a blacksmith, welding and manufacturing of car and truck springs shop. Buck put an addition on in 1949. D.C. Drilling now occupies the building at 220 South Elm.
Images & Attachments
There are no attachments for this record.
Related/Linked Records
| Record Type | Name | |
| --- | --- | --- |
| Obituary | Salvesen, Chris (05/22/1880 - 09/19/1922) | View Record |