Quilt Squares - The Northwestern Hotel
Courtesy of Library Archives, 10/06/2008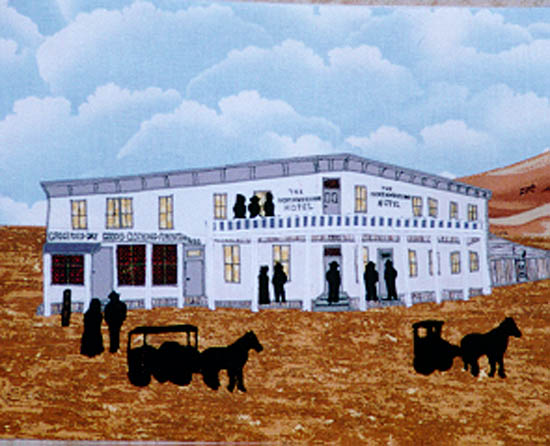 The Northwestern Hotel was recreated as a quilt square by The Bag Ladies for their Historic Quilt in 2001.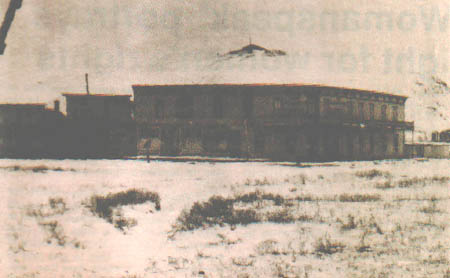 The Collins House was built on First and Main and later renamed the Northwestern Hotel. The Northwestern Hotel was across from the train depot. Mrs. Lena Henry, a Norwegian, came to the United States in 1874 arriving in Wyoming about 1876. For two years she was the proprietor of a restaurant at Silver Cliff and was known as an outstanding cook. She then homesteaded some 60 miles north of Lusk for 10 years. About 1886, when Lusk first became a town, Mrs. Henry purchased and managed the Northwestern Hotel in Lusk for 12 years. The building was torn down about 1939.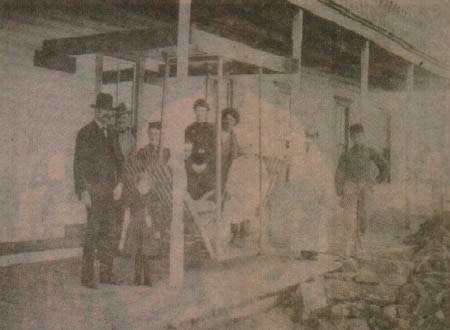 The hotel was a popular place in Lusk during the 1920's. It was located on the corner that was later occupied by M & K Manufacturing, and then John's Body Shop.
Images & Attachments
There are no attachments for this record.
Related/Linked Records
| Record Type | Name | |
| --- | --- | --- |
| Obituary | Henry, Lena (08/13/1857 - 03/15/1945) | View Record |