Quilt Squares - Carnegie Library
Courtesy of Library Archives, 10/09/2008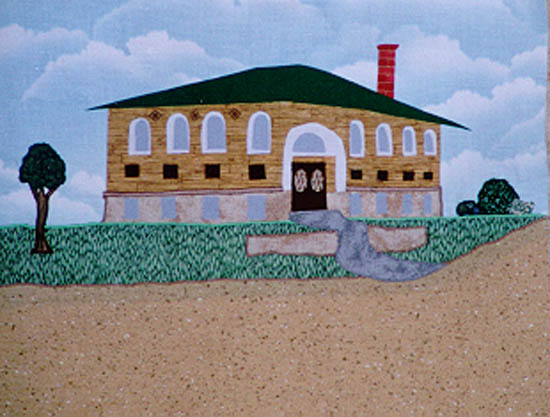 The Carnegie Library was recreated as a quilt square by The Bag Ladies for their Historic Quilt in 2001.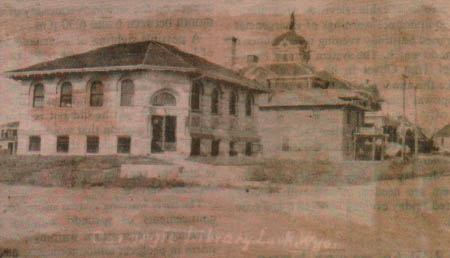 The library originated with a reading room, started when the town of Lusk was still in Converse County. Books were obtained from the library in Douglas. In 1911, when Niobrara County was divided from Converse, this service was no longer available. The library was started with donations of books from local residents and named Stillman Library, in honor of Mrs. Lusk's mother. The Reading Club reorganized in the Civic Improvement Center and they worked to obtain a Carnegie Library. When lots were purchased, the county guaranteed upkeep and care of the building, thus enabling them to receive funds for a library. In 1919 the Carnegie Library was completed. The library was later renamed the Niobrara County Library. A handicapped accessible addition was added on to the building in 1999.
Images & Attachments
There are no attachments for this record.
Related/Linked Records
There are no linked records.