Quilt Squares - Lusk Depot
Courtesy of Library Archives, 01/09/2009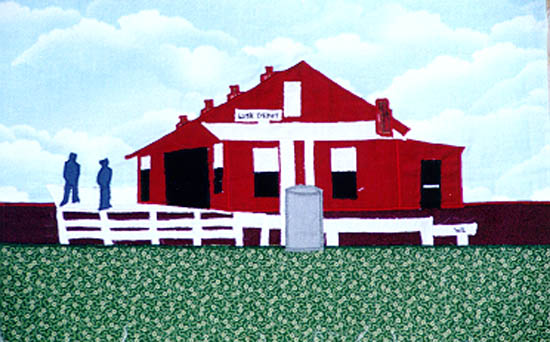 The Lusk Depot Quilting Square was created by The Bag Ladies for their Historic Quilt in 2001.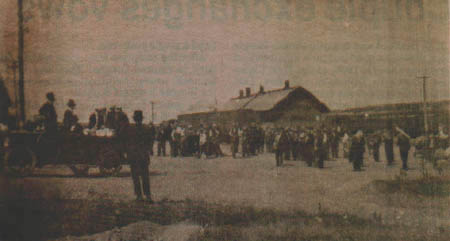 The first depot was built in 1919. It was partially burned and was replaced a short time later with the present one. The Express office was in the depot until moved. When the new depot was built the express office moved back, until being moved again.
Images & Attachments
There are no attachments for this record.
Related/Linked Records
There are no linked records.