Welcome to the Lance Creek Museum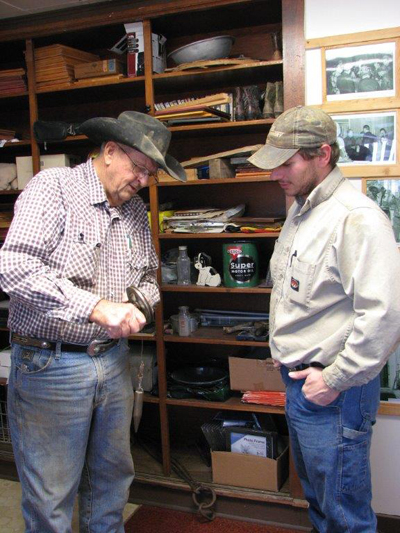 Pat Miller has provided his time, personal funds, property, and a building to make the Lance Creek Museum possible. He has spent countless hours collecting and organizing artifacts and photographs, both from his own collection as well as those shared with him for the museum by others excited to contribute to the preservation of Lance Creek history. He copied, framed, and organized the pictures that date back to 1919 that hang in the museum, showing the enormous operation of oil wells during the four oil booms that took place from around 1919 to the last one in 1980s.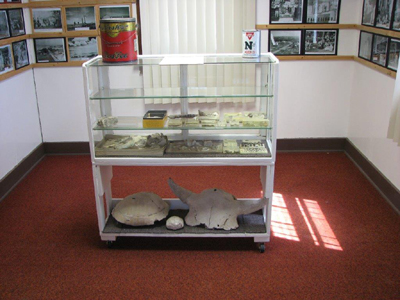 Pat is always happy to accommodate, free of charge (donations are gratefully accepted, but not required), groups and individuals requesting to tour the museum and is able to relate to visitors his interesting and extensive personal experience throughout his life pertaining to the rise and recession of the oil boom as both a citizen of Lance Creek and also working for oil companies, to eventually building a successful roustabout company of his own, Miller Enterprises, Inc. His historical narrative is always intriguing and reveals his vast amount of knowledge of the oil field operations from a first-hand perspective. It goes without saying that his generation is the last that will be able to share the history of Lance Creek with us from personal experience.
The museum continues to be a work in progress, as he continues to collect historical pieces to add to it. There are also plans to restore the homestead house of a local citizen of many years ago, which he has moved from his ranch property where it originated and placed next to the museum. He envisions it to be set up as close as possible as it was in real life with antique items, such as cookware and furniture accurate to the era when it was used. There is an extensive outdoor display of horse-drawn farming equipment as well.
Plan a trip soon!
The Lance Creek Museum is located at 307 Twenty Mile Road, Lance Creek, WY and visitors are welcome, call 307-334-3498 for hours and more information!
---
Lance Creek Museum
307 Twenty Mile Rd.
Lance Creek, WY 82222 (307) 334-3498
Lance Creek Museum Information and Tours
Use the message feature in Facebook to book tours as well!