"Indian Wars of Northwest Nebraska" will be the featured talk on Wednesday, May 24 at 6 p.m. at the library. Historian Randy Kane will speak about events that occurred in Dawes and Sioux counties in Nebraska involving some of the major figures in the Sioux and Cheyenne Indian wars. A bus tour of the sites will be held on Saturday, June 17 for $20 (lunch on your own). Call Leslie Stewart at 308-430-2464 by June 10 to secure your spot. The talk and tour are sponsored and funded by the Niobrara County Library & Foundation and the Niobrara Historical Society.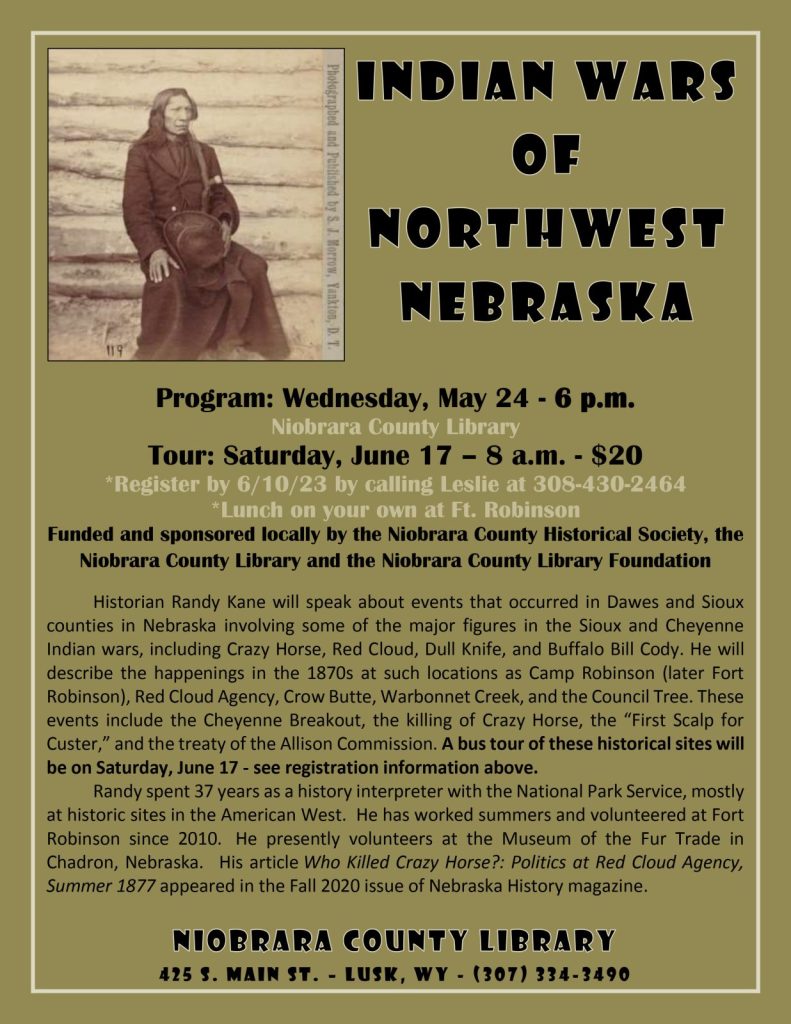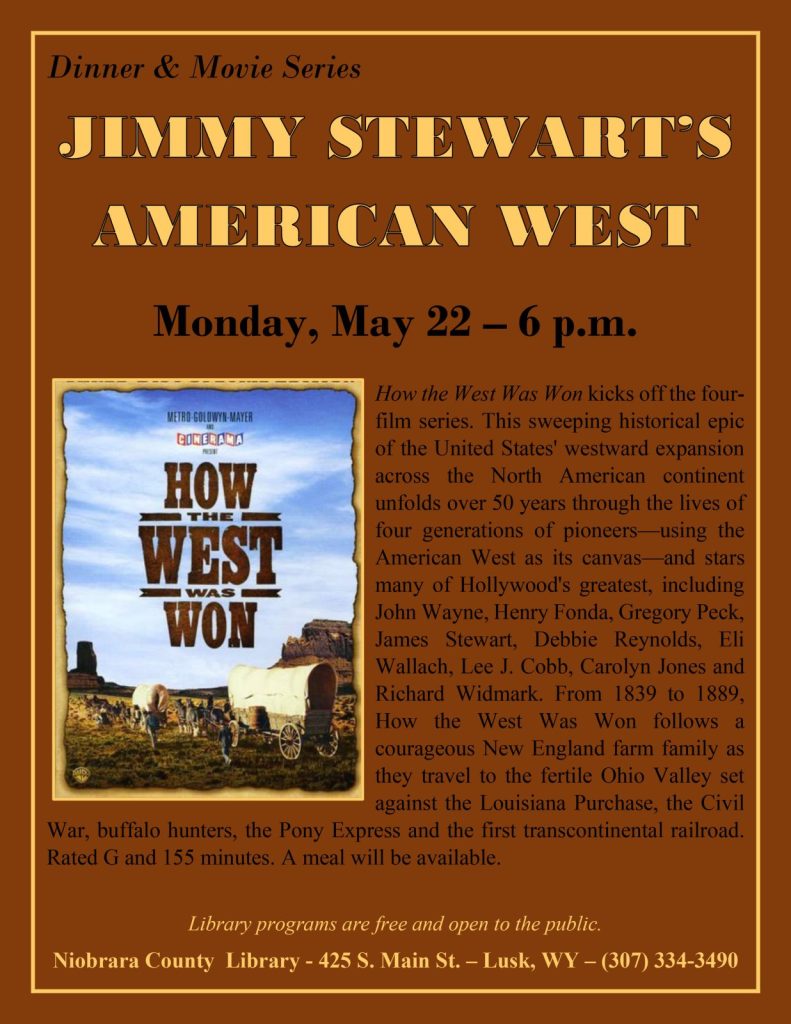 On Monday, May 22 "How the West Was Won" will be shown at the library at 6 p.m. This is the final film in Jimmy Stewart's American West Dinner & Movie series. This sweeping historical epic of the United States' westward expansion unfolds over 50 years through the lives of four generations of pioneers. The film is rated G and 155 minutes; a meal will be available. Library programs are free and open to the public.
The library's summer "Hey Kids" program begins the end of May for all ages and continues throughout the summer. Stop in the library after May 22 to pick up your books, set your reading goals, check out your library books and start reading! The tracking week ends each Friday beginning June 2 and continues through August 11. When a goal is met for two weeks, a certificate for swimming, ice cream or a treat will be awarded. In mid-August, children who have completed their reading goals throughout the summer will be eligible for additional prizes. The "Hey Kids" program is extended to young adult and adult participants as well, be sure to ask about the details!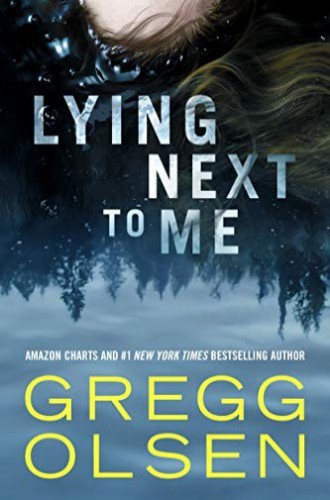 Gregg Olsen's latest novel is "Lying Next to Me." Adam and Sophie Warner and their three-year-old daughter are vacationing in Washington State's Hood Canal. On his first day out on the water, Adam watches as Sophie is abducted by a stranger – being a hundred yards from shore he cannot save her. Mason County detective Lee Houseman is an old friend and as she puts together the pieces of the puzzle, she suspects that not everyone is telling the truth about what they know – not even Adam.
Other new fiction books are "The Soulmate" by Sally Hepworth, "Loyalty" by Lisa Scottoline, "Worthy Opponents" by Danielle Steel, "Robert Ludlum's the Treadstone Rendition" by Joshua Hood, "Old Babes in the Wood: Stories" by Margaret Atwood, "Windswept Way" by Irene Hannon, "Bayou Beloved" by Lexi Blake and "When the Sky Rained Dust" by Patrick Dearen.
New non-fiction books are "The Magick of Physics: Undercovering the Fantastical Phenomena in Everyday Life" by Felix Flicker and "Follow Me to Hell: McNelly's Texas Rangers and the Rise of Frontier Justice" by Tom Clavin.
The Lenna Lewis Slagle Children's Library has these new titles: "Problems in Plymouth" by Marianne Hering, "The House Swap" by Yvette Clark and "Gina and the Last City on Earth" by Judd Winick. A few of the newer picture books are "Are You a Monster?" by Guilherme Karsten, "Lost Cat" by Jacqueline K. Rayner, "Pig the Elf" by Aaron Blabey and "Ramen For Everyone" by Patricia Tanumihardja.
"Memorial Day!" is the theme for Storyhour on Tuesday, May 23, 2023. Storyhour is held from 10 to 11 a.m. every Tuesday throughout the year for children age 3 through kindergarten. Call 307-334-3274 anytime to hear a recorded story. Dial-A-Story is sponsored by the Friends of the Library.
Check out all of the library's offerings by going to http://niobraracountylibrary.org. Your library card and PIN will give you access where needed.
Library hours are Monday, Tuesday, Thursday, Friday 10 a.m. to 6 p.m., and Wednesday 12 p.m. to 7 p.m.