Francis Marie Dodson
(10/15/1927 - 10/03/2021)
Courtesy of The Lusk Herald, 10/13/2021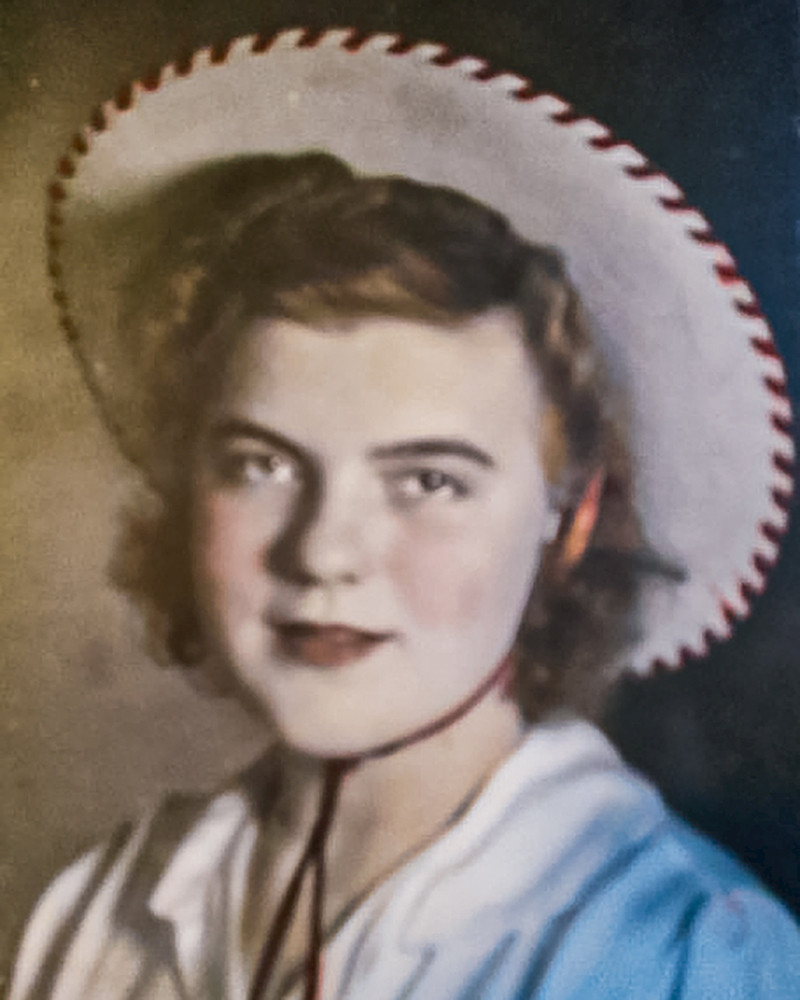 Frances Marie (Overman) Dodson was born Oct. 15, 1927, in Parnell, Missouri. She died on Oct. 3, 2021, in Torrington surrounded by her loving family.
The first of five children born to Harvey and Goldie (Force) Overman. She moved with her family to Wyoming at a young age, making the trip from Missouri in the rumble seat (with her sisters) of a Falcon Knight, and camping out along the way. Her parents first worked on the Mill Iron Bar 6 Ranch owned by Hogan O'Shea, north of Lance Creek. Frances fondly remembered one of the first tasks they worked on at the ranch was building 100 miles of fence while she and her siblings tagged along. The family later homesteaded north of Lance Creek.
While working at the Ranger Hotel in Lusk, Frances met Garlon W. Dodson and they were married on July 30, 1945, in Amarillo, Texas. They lived in many places before settling down in Torrington in 1956, where they raised four children.
Frances loved to camp and fish with her family. She had an amazing green thumb and for years had an impressive garden. She enjoyed cooking for family and friends and taking care of people. She was a great Mom, grandma, aunt and friend and was known to all as loving and kind. She will be dearly missed.
She was preceded in death by her husband of 58 years, G. W. Dodson, as well as her son, Larry Dodson; her parents, Goldie and Harvey Overman; sisters, Vergie Overman, Norma Seifert and Jo Adkins and one brother, Harvey Overman; two stepchildren, a niece and a nephew. She is survived by her daughter, Kay Schlichting (Don), of Grand Junction, Colorado; her son, Greg of Torrington; her son, Dale (Diane) of Laramie; a treasured niece, Mollie Duncan, who helped care for Frances over the last several years; 11 grandchildren, 15 great-grandchildren, and four great-great-grandchildren, as well as extended family and many friends.
A service is planned for next summer in Torrington so all the family may attend. In lieu of flowers, memorials to St. Jude's Children's Hospital, www.stjude.org/donate, or BoysTown, www.boystown.org/give, would be appreciated by the family.
Images & Attachments
Related/Linked Records
| Record Type | Name | |
| --- | --- | --- |
| Obituary | Overman, Goldie (08/12/1907 - 08/12/2006) | View Record |