Glen Alen Petersen
(03/24/1942 - 08/29/2023)
Courtesy of Online Sources, 08/31/2023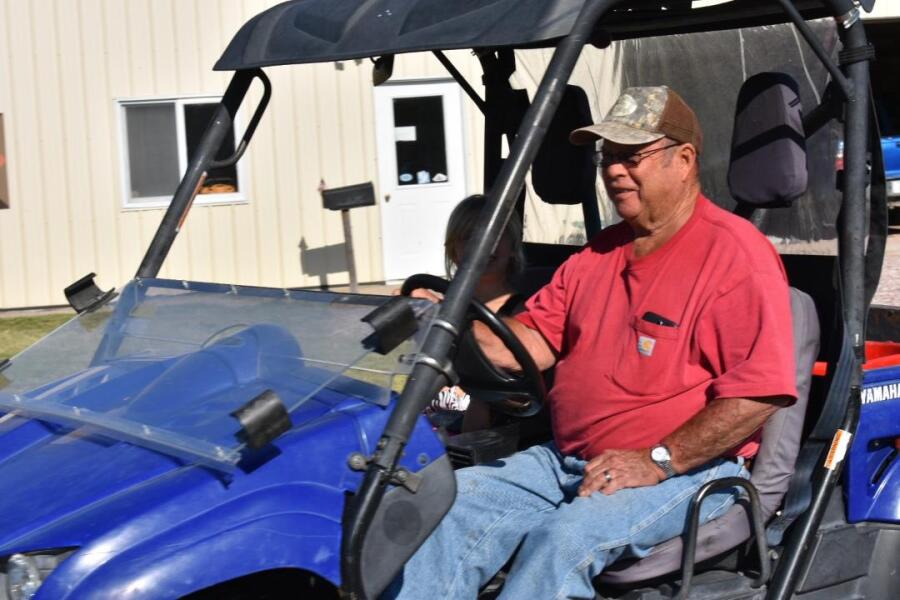 Glen Allen Petersen, 81, of Harrison, NE passed away on August 29, 2023, in
Chadron, NE surrounded by his family.
Born on March 24, 1942, in Lusk, Wyoming to Jim and Cleo (Leeling) Petersen.
Glen was a loving and devoted family man. He cherished spending time with
his grandkids and was known for his love of fishing, woodworking projects,
playing cards- especially cribbage in his later years, golfing, and tending to
his garden.
Glen graduated from Sioux County High School in 1960. He served in the Air
Force from 1960 to 1964. He married Debby Grote, July 7th ,1967 and to this
union two children, Kelly and Vicki, were born.
Glen worked for Cable TV for 8 years and then served as a ranch hand for 10
years. He eventually started his own general contractor business, as well as a
chainsaw and lawn mower repair shop until he retired.
Glen was a member of the Redeemer Lutheran Church in Harrison, NE, the
Harrison VFW, served on the Sioux County High School Board, and the zoning
committee for the village of Harrison.
Glen will be remembered for his unwavering love for his family, his
dedication to his work, and his passion for his hobbies. He will be deeply
missed by all who had the pleasure of knowing him.
Glen is survived by his beloved wife, Debby, his son Kelly (Jess) Petersen,
his daughter Vicki (Brent) Kelly, his brother Bill (Freddie) Petersen, and his
cherished grandkids Wyatt Petersen, Casey Petersen (Emma Kuker), Kami (Dakota)
Morgal, Koralynn Kelly, and great-grandson, Huxton Petersen; as well as several
in-laws, nieces, and nephews.
He was preceded in death by his father Jim Petersen, mother Cleo Petersen,
father and mother-in-law Earl and Ola Mae Grote, brother-in-law Dwanne Grote,
and niece Kerri Grote.
Memorials have been established for the Harrison Ambulance Fund, The
Harrison VFW and The
Images & Attachments
Related/Linked Records
| Record Type | Name | |
| --- | --- | --- |
| Obituary | Petersen, James (10/24/1914 - 12/25/1996) | View Record |