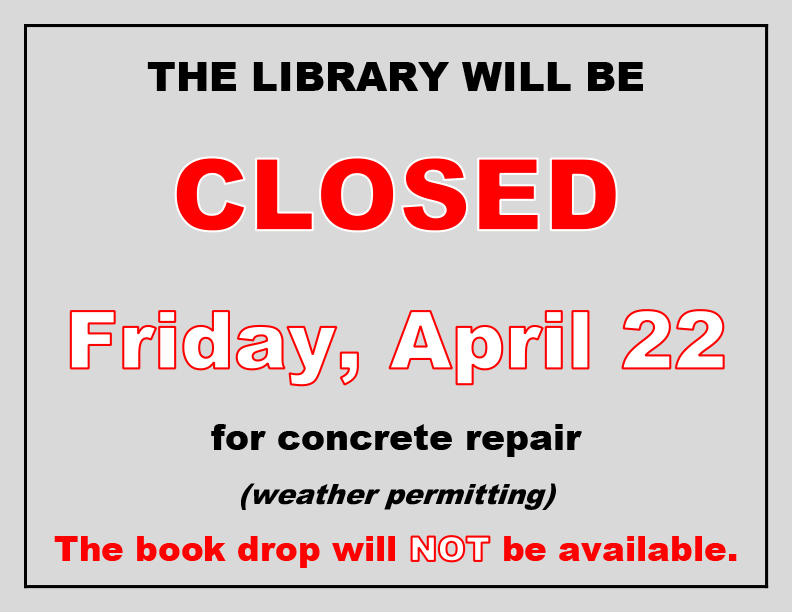 The library will be closed on Friday, April 22 for concrete repair in front of the main entrance door. The book drop will also be unavailable. We apologize for any inconvenience.
The Friends of the Library concluded their 2022 Reading is Fun (RIF) program series this past week. They extend a huge thanks to Niobrara County High School's Future Business Leaders of America (FBLA) who participated in all three programs as actors, puppeteers, crowd control and craft assistance – the boys were a hit with everyone! The Friends of the Library are dedicated to providing reading incentives for children throughout the community and have a full slate of programs planned for the summer, watch for more information!
The final movie in the "I Hear the Train A Comin'" series, "The Darjeeling Limited," will be shown on Monday, April 25 at 6 p.m. A light meal will be available and Deane Tucker returns to facilitate discussion. Library programs are free and open to the public.
The library is resuming oral history interviews! Interviews that were conducted a few years ago are available on the library's YouTube channel, (search for Niobrara County Library) and new interviews will be added as we go. If you have stories about Niobrara County's history, we would love to hear from you! Call the library at 307-334-3490 and speak with Debbie or email dsturman@niobraracountylibrary.org. Leslie Stewart has volunteered to conduct the interviews and she is very excited to continue this historical project.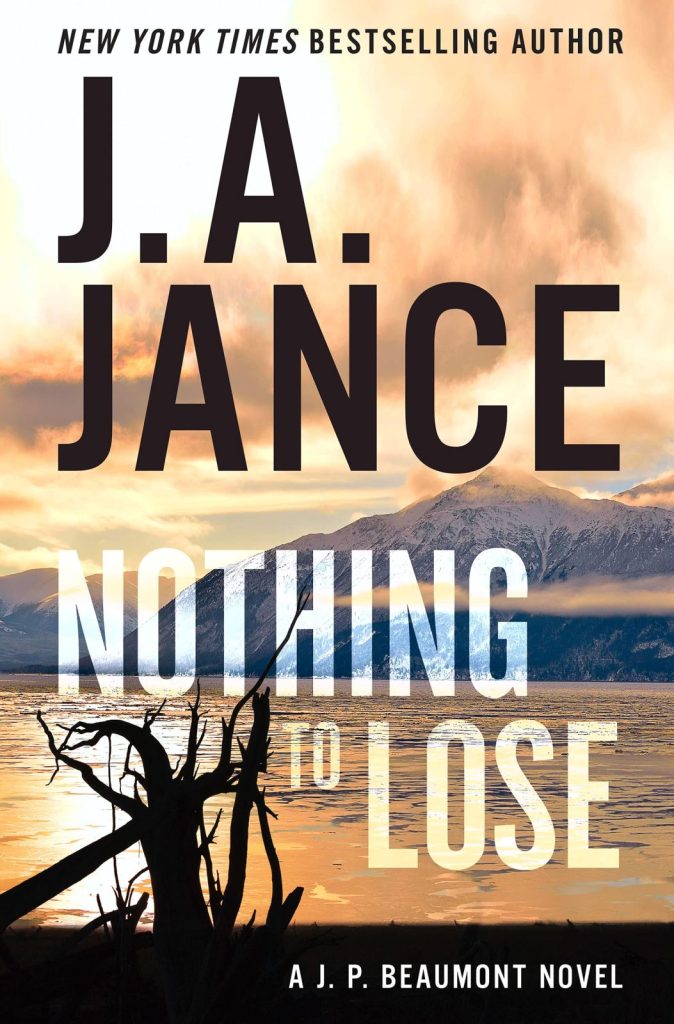 "Nothing to Lose" is J. A. Jance's latest novel. Years ago, when he was a homicide detective with the Seattle P.D., Beaumont's partner, Sue Danielson was murdered by her ex-husband in her home. Her son Jared, called Beau for help and he was able to save two boys from their father's murderous rage. Now, 20-years later Jared is seeking Beau's help – his younger brother Chris is missing. Beau doesn't hesitate to take the case. Following a lead to the wilds of Alaska, he encounters a tangled web of family secrets in which a killer with nothing to lose is waiting to take another life. "Nothing to Lose" is also available in Libby.
Other new books are "Blood and Bullets" by William W. Johnstone, "A Ballad of Love and Glory" by Reyna Grande, "The Lightning Rod" by Brad Meltzer, "The Brothers of Auschwitz" by Malka Adler, "Ralph Compton's Seven Roads to Revenge" by Carlton Stowers, "The Sugarcreek Surprise" by Wanda E. Brunstetter and "The Match" by Harlan Coben.
New non-fiction books are "Shadowman: An Elusive Psycho Killer and the Birth of FBI Profiling" by Ron Franscell, "The Secret to Love, Health, and Money: a Masterclass" by Rhonda Bryne and "Charlie Gould: Memories of a Cowboy" by Ed Ashurst.
The Lennea Lewis Slagle Children's Library has these new junior titles "Herd You Loud and Clear" by Cam Higgins, "Big Shot" by Jeff Kinney, "Ready or Not" by Megan E. Bryant. Some of the new easy books include "Red Titan and the Never-ending Maze" by Ryan Kaji, "First Notes of Spring" by Jessica Kulekjian, "Ponies Unite" by Megan Roth and "Tiny and the 100th Day of School" by Cari Meister.
"Cat's Rule!" is the theme for Storyhour on Tuesday, April 26, 2022. Storyhour is held from 10 to 11 a.m. every Tuesday throughout the year. Children can enjoy Dial-
A-Story anytime by dialing 307-334-3274! Dial-A-Story is sponsored by the Friends of the Library.
Be sure to visit the online catalog, WyldCat, by going to http://niobraracountylibrary.org. Your library card number, 29092… and PIN (try the last four digits of your phone number) give you access to your account where you can renew some items, initiate holds on locally held material and initiate interlibrary loans. Your card and PIN also give you access to all of the research databases through gowyld.net and the digital libraries, Libby and Hoopla.
Library hours are Monday, Tuesday, Thursday, Friday 10 a.m. to 6 p.m., and Wednesday 12 p.m. to 7 p.m.