The "Jimmy Stewart American West" Dinner and Movie series begins on Monday, January 30 with "How the West Was Won" at 6 p.m. This sweeping historical epic of the United States' westward expansion across the North American continent unfolds over 50 years through the lives of four generations of pioneers—using the American West as its canvas—and stars many of Hollywood's greatest. A light meal will be available; library programs are free and open to the public.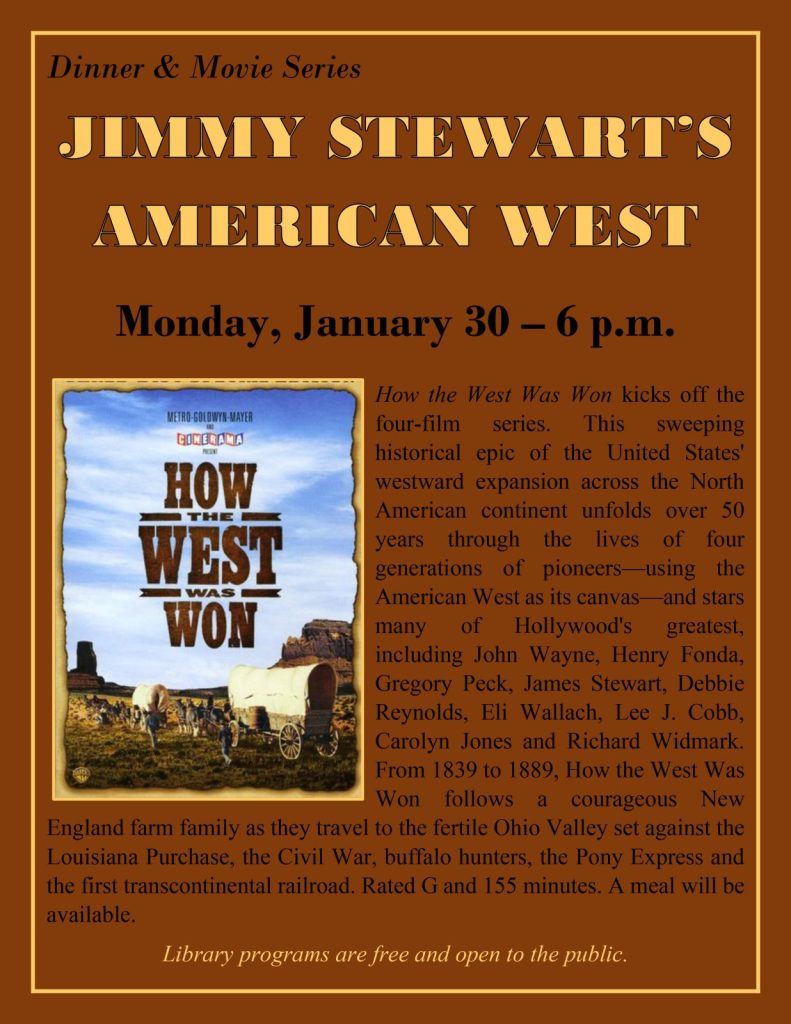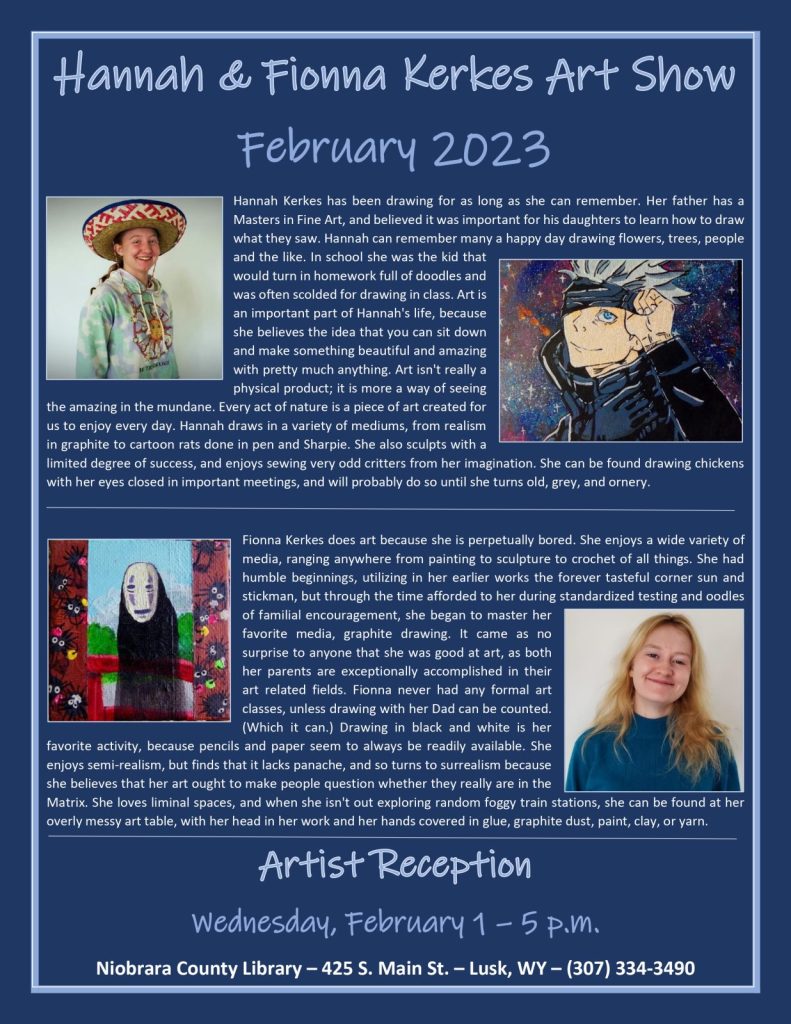 Throughout the month of February, the art of Hannah and Fionna Kerkes will be featured at the library. Art is an important part of Hannah's life and she draws in a variety of mediums. Fionna's favorite medium is graphite drawing and often turns to semi-realism or surrealism in her work. An artist reception will be held on Wednesday, February 1 at 5 p.m. Plan to attend!
"The Three Billy Goats Gruff" will be performed by the Future Business Leaders of America (FBLA) on Thursday, February 2 at 6 p.m. This is the rescheduled Friends of the Library RIF (Reading Is FUN) program from January. Plan now to bring your children to this fun event, children will be able to make a craft, enjoy a snack and select their very own book to keep!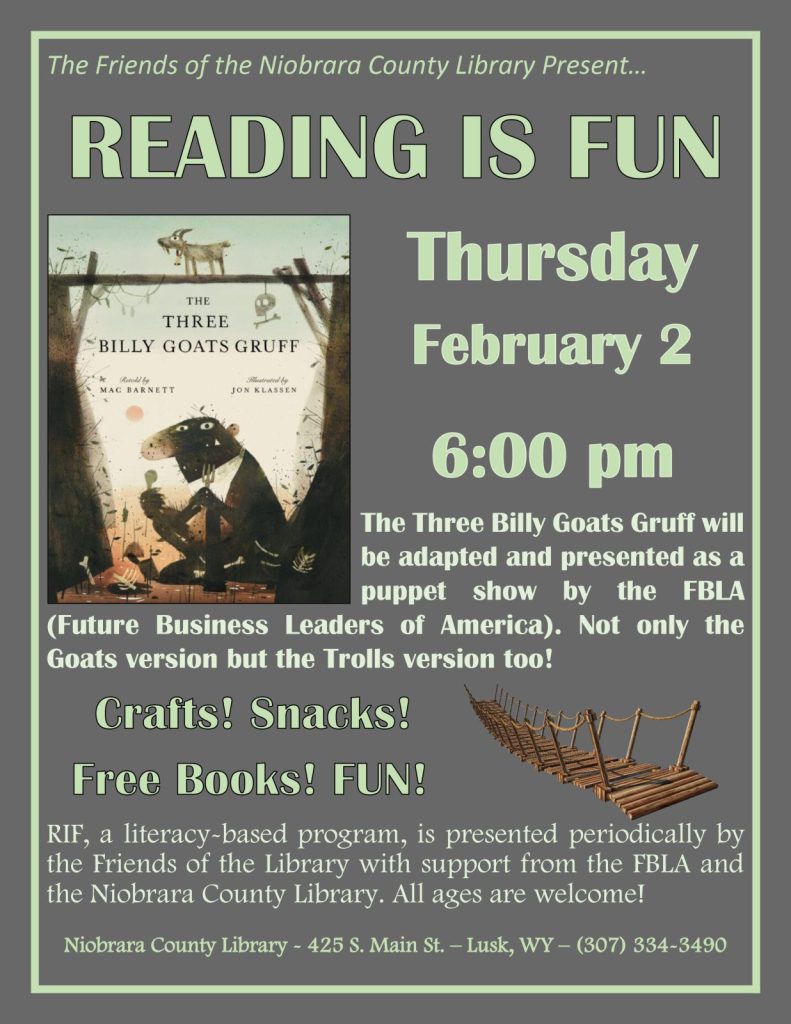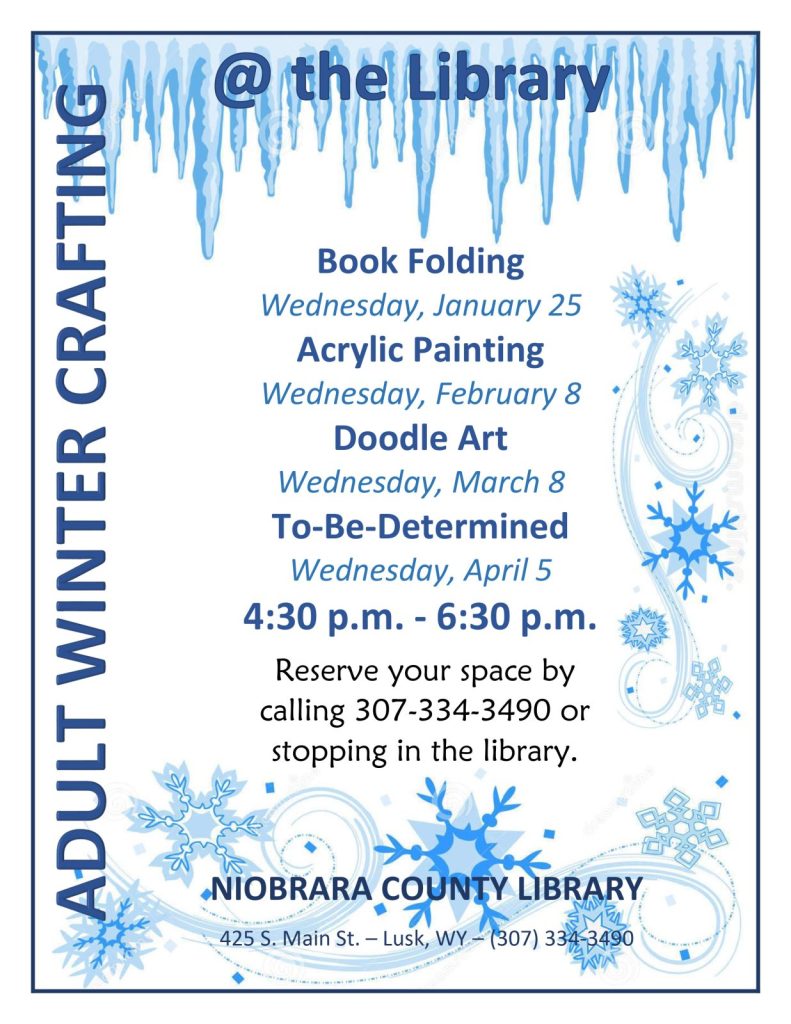 Call the library to register for the Paint @ the Library on Wednesday, February 8 from 4:30-6:30 p.m. Space is limited, call (307) 334-3490 soon!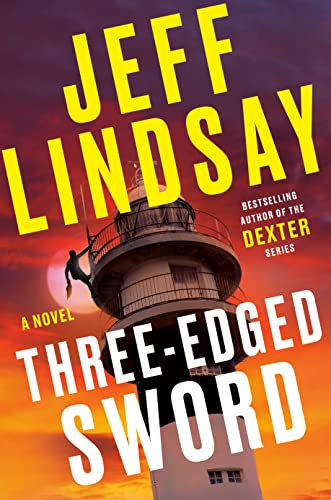 "Three-Edged Sword" is Jeff Lindsay's latest novel. Super thief Riley Wolfe is a master of disguises and can vanish into the air. Now a rogue government agent has abducted the only two people Riley loves, and he has to do the man's dirty work. Infiltrating a madman's Soviet missile silo to find a secret tiny flash drive is something Riley would find as a modest day's work – but he's never had to race the clock. "Three-Edged Sword" is also available in Libby.
Other new books are "Night Shift" by Robin Cook, "Peril in Paris" by Rhys Bowen, "Wyoming Homecoming" by Diana Palmer, "The Ice Orphan" by Kathleen O'Neal Gear, "Range Boss" by D.B. Newton, "One Last Chance" by Kat Martin, "The Choice" by Nora Roberts, "The Serpent in Heaven" by Charlaine Harris and "Stella Maris" by Cormac McCarthy. A new young adult title is "Seventy-Five Miles: a post-apocalyptic novel" by Robyn Vandersys.
New on the non-fiction shelf are "Radio's Greatest of All Time" by Rush Limbaugh, "Brave Hearted: the Women of the American West 1836-1880" by Katie Hickman and "Otters Dance: a Rancher's Journey to Enlightenment and Stewardship" by Bob Budd.
The Lenna Lewis Slagle Children's Library has these new chapter books "Tenmile" by Sandra Dallas and "Vampiric Vacation: Sinister Summer" by Kiersten White. Newer picture books are "Sleep Tight, Lily and Milo" by Pauline Oud, "Welcome, Dark" by Charis St. Pierre, "Noodleheads Take It Easy" by Tedd Arnold and "Wombat Said Come In" by Carmen Agra Deedy.
"Snowflakes Gently Falling!" is the theme for Storyhour on Tuesday, January 31, 2023. Storyhour is held from 10 to 11 a.m. every Tuesday for children age 3 through kindergarten. Call Dial-A-Story, (307) 334-3274, anytime! Dial-A-Story is sponsored by the Friends of the Library. Dial in and enjoy a new story every week!
There is a new WYLDcat app! It includes intuitive searching, visually engaging browsing, patron account management, and suggested searches to bring an enhanced library experience to you. Available for Android and iOS. Check it out today! You can also browse WyldCat, the library's online catalog, by going to http://niobraracountylibrary.org and clicking on the tab!
Library hours are Monday, Tuesday, Thursday, Friday 10 a.m. to 6 p.m., and Wednesday 12 p.m. to 7 p.m. Stop in soon!