Food Stores: Budget Food Market
Budget Food Market, 220 South Main, Lusk, Wyoming

Image from 1947 Lusk High School yearbook: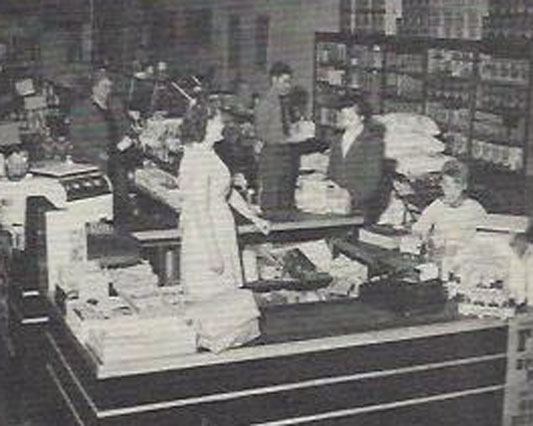 Modern merchandising methods, yes. Push-carts and the convenience of selecting the brands you prefer from shelves full of good things to eat.
All this, and "country-store" friendliness, too.
For Mr. and Mrs. Orley Johnson, owners of THE BUDGET FOOD MART, and Ken Beagles of the meat department aim to give each transaction that personal touch.
Betty Kuskie knows many customers by name, including, of course, Lola Hoy.
The BUDGET is the only store offering free delivery service twice daily, at 10 a.m. and 4 p.m. Just try calling 49, and shop by telephone.
Images & Attachments
Related/Linked Records