Ethel "Kit" Kathryn Ward
(10/27/1939 - 02/08/2022)
Courtesy of Family Sources, 04/07/2022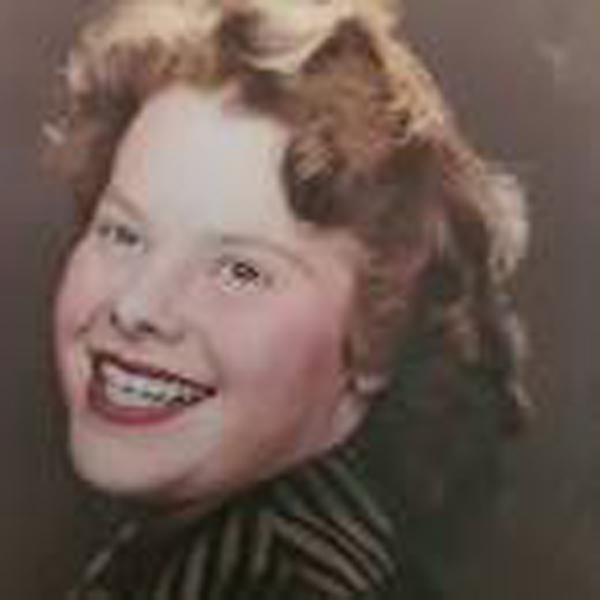 Ethel Kathryn "Kit" (Morris) Ward, passed away on Tuesday, February 8, 2022 at the Wind River Rehabilitation and Wellness Center in Riverton. She disliked the name Ethel, signing Kathryn whenever possible, and insisted on being known as Kit.
Kit was born on October 27, 1939 near Prairie Center, approximately 25 miles south of Lusk, in Goshen County, Wyoming. Her parents were Raymond George "Ray" and Deloris Margaretta (Vaughn) Morris. Deloris had taught school in the area for a few years, and the family, which included a son. John G. lived on the Splittgerber ranch where Ray worked until 1943 when the family moved to Lusk. Ray worked for Joe Kuhn until 1946 when he started his own mechanical shop. In 1951 the family returned to the country, living at the Frank Zerbe ranch north of Harrison, Nebraska for 1 1/2 years then at the Venus Kilmer Arabian ranch for several yeats before returning to Lusk where Ray resumed his mechanical business and Deloris cooked at various cafes. Back in town whenever Kit had some free time, she would head out to the pasture where Ray kept his horses and ride. She babysitted as well as working at Baldwin's Thrifty Laundry and the Lusk Free Lance, graduating from Niobrara County High School in 1957.
On September 28, 1957 Kit married Fred E. Ward at her parent's home in Lusk. They were married over 64 years. They had one daughter, Beth Melinda, who was born October 9, 1958. Beth had a son, Heath Fred Ward, born November 20, 1976 in Torrington, Wyoming. When Heath was 7, Kit and Fred adopted him.
Kit and Fred lived in the Lusk area for a few years until Fred's jobs required numerous moves. From 1965 to 1968, while Fred was at Fort Robinson, Nebraska in beef research, Kit worked at L.B. Murphy in Crawford. Then she was transferred to the L.B. Murphy store in Riverton where she was employed for three more years. In 1977 they settled near Yoder where Fred continued his trucking business that he had established in 1973 with Kit as his bookkeeper.
In 1988 Kit decided to continue her edication by attending Eastern Wyoming College in Torrington. Then Kit, Fred and Heath moved to Chadron, Nebraska where Kit went to Chadron State College, graduating with a Bachelor's Degree in English and a Master's Degree in Educational counseling in just three years. Kit's career as a counselor started in the fall of 1991 at Lander Valley High School in Lander, Wyoming.
Kit was dedicated to her job and her students took pleasure in teaching Shakespeare during summer school. She retired from counseling in 2006 but remained in education for another 4 years as a substitute teacher.
High points in Kit's life were the vacations that she and Fred took during spring breaks. Over the span of ten years they visited numerous locations in Arizona with Kit doing most of the driving. Kit was a person who needed to have animals around--dogs, horses, chickens, peacocks. She was also an avid reader keeping several books and magazines within easy reach. Some of the other things Kit was known for were her bear hugs, knitting, holiday baking, cooking enormous amounts of food during family reunions and potluck dinners, and...voicing her opinions.
For years Kit dealt with health issues that could be controlled medically, but in the last five years of her life her health deteriorated more. She suffered her first stroke in October 2018. Her rehabilitation went well, and for a time she was back to being "Kit" even though she was limited in what she could do. Then in July 2021 she had a second stroke which resulted in her being admitted to the Wind River Rehabilitation and Wellness Center where, except for family outings, she spent the rest of her life.
Kit is survived by her husband, Fred, her daughter, Beth, and her son Heath, all of Riverton, 2 grandsons, Benjamin Jared and Samuel Lorenzo Ward of California, 2 sisters-in-laws, Karey (DeHaven)Ward Hongola of Henderson, Nevada and May Ellen (Ward) Smith of Manviille, Wyoming as well as numerous nephews and nieces.
Kit was preceded in death by her grandparents, John Felix and Laura Amanda Morris, Charles Merrick and Ethel (Crow) Vaughn, her parents, Raymond and Deloris Morris, 3 brothers, John G., Donald, and Richard "Dickie" Morris, her parent-in-laws, Zeb. W. and Ruth (Hockett) Ward, 3 brothers-in-laws, Grant Robert and his wife, Ella Marie (Sides) Ward, Charley Claud Ward, Raymond Everett Smith, and numerous aunts and uncles.
Cremation was provided by Wind Dancer Cremation Services of Hudson, Wyoming. A virtual memorial service was conducted by her family on March 20, 2022 in Riverton. Burial will be in the Dellview Cemetery at Manville, Wyoming on Sunday, June 12th at 11 a.m.
"I see that I hold a sanctuary in their hearts, and in the hearts of their descendants, generations hence. It is a far, far, better thing I do, than I have ever done; it is a far, far better rest that I go to than I have ever known."
Charles Dickens, A Tale of Two Cities
Images & Attachments
Related/Linked Records
| Record Type | Name | |
| --- | --- | --- |
| Birth Record | Morris, Ethel (10/27/1939) | View Record |