Paul Garland Ellicott
(05/29/1932 - 05/25/2023)
Courtesy of The Lusk Herald, 05/31/2023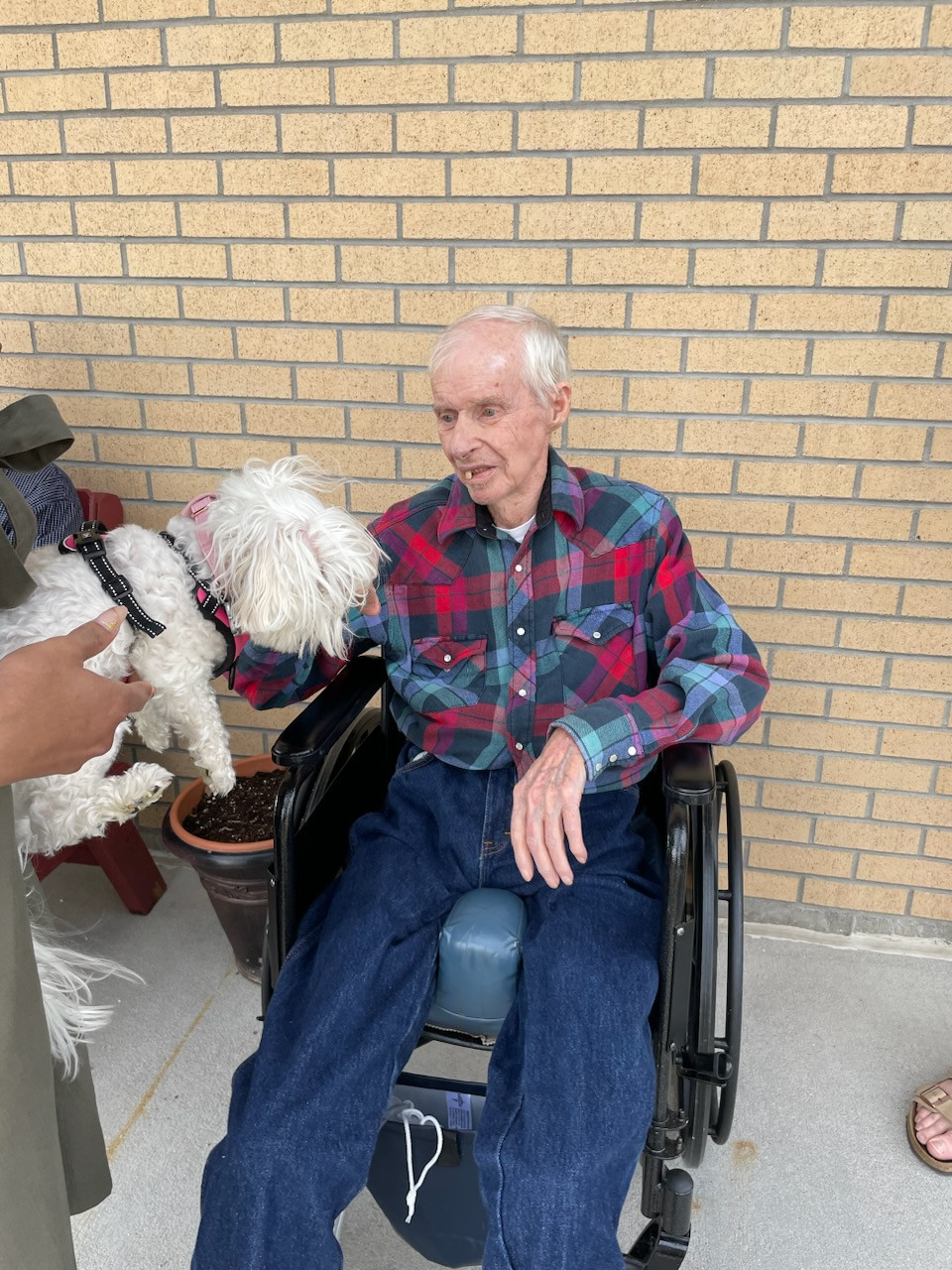 SERVICE NOTICE
A funeral service for Paul Ellicott, 90, of Harrison, NE., will be held at 11 a.m. Thur., June 1, 2023, at the Methodist Church in Harrison, with viewing at the church before the service.
Interment will follow in the Van Tassell, Wyoming cemetery.
A full obituary will follow. Pier Funeral Home of Lusk, Wyoming, is in charge of arrangements.
The Lusk Herald, June 7, 2023
Paul Garland Ellicott passed away peacefully on May 25, 2023, at the age of 90, in Lusk, Wyoming. Born on May 29, 1932, in Harrison, Nebraska, he was the son of the late Don and Lorena Ellicott. Paul was preceded in death by his wife, Nadine, and his brother, Leslie Don (Bill) Ellicott.
Paul was a country man through and through who loved ranching, auctions and bull sales. Once, when his kids were little, he surprised the family by bringing a pony home from an auction in the back of his Volkswagen. His family thought he was a law-abiding citizen until they found out that he had loaned out his driver's license to his brother-in-law to get into the Buckaroo, which was the saloon in Van Tassell. Calving season was his favorite time of year, and he always wished he could fly over the ranch in an Ultralight plane. Paul loved his many dogs, especially Border Collies, and enjoyed driving around on 4-wheelers. He was lucky to have survived one serious accident and a few not-so-serious ones. Paul was able to live the life he loved and ended his life peacefully, after having had an early birthday celebration with most of his close family.
Paul grew up during the depression and lived through the Blizzard of 1949. He graduated from Sioux County High School in 1950. He attended Colorado A&M, where he was a member of Alpha Zeta Honorary and Farmhouse Fraternity. He went on to earn a degree in animal production in 1955. After college, Paul came back to the Ellicott ranch. In 1956 he married Nadine Carpenter in Harrison. He said that marrying Nadine was the best thing that ever happened to him. He was 26 when his father died. Paul and Nadine went on to raise four children on the ranch. He and Nadine were joined on the ranch by their sons, Jim and Mike, when they finished college. The Ellicott Ranch won The American Salers Association 2015 Commercial Producer of The Year Award.
Paul is survived by his brothers, George (Dorothy) and Allen (Julie); his children, Don (Lisa), Jim (Marla), Karen and Mike; his grandchildren, Jason (Ava), Kim (Josh) Mueller, Andrew (Sam), Elizabeth (Jon) Sims, and great grandchildren, Lucas Ellicott, Lily Ellicott, and Layla Sims.
Paul was laid to rest beside his wife, Nadine, in Van Tassell, Wy. on June 1.
The family requests that donations be made to the Harrison Rescue Unit or Niobrara County Hospital District to honor Paul's memory.
Images & Attachments
Related/Linked Records
| Record Type | Name | |
| --- | --- | --- |
| Obituary | Ellicott, Alta (11/18/1938 - 11/28/2005) | View Record |