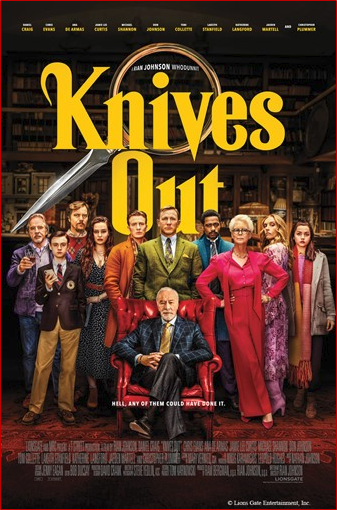 On his 85th birthday, crime novelist Harlan Thrombey is found dead in his room with his throat slit in "Knives Out." Just as authorities are about to dismiss the tragedy as suicide, Benoit Blanc arrives at the scene to conduct his own investigation. "Knives Out" will be featured for the dinner and movie series, "It's A Mystery" on Monday, August 31 at 6 p.m. The library provides a light meal and discussion will be facilitated by Deane Tucker. Library programs are free and open to the public.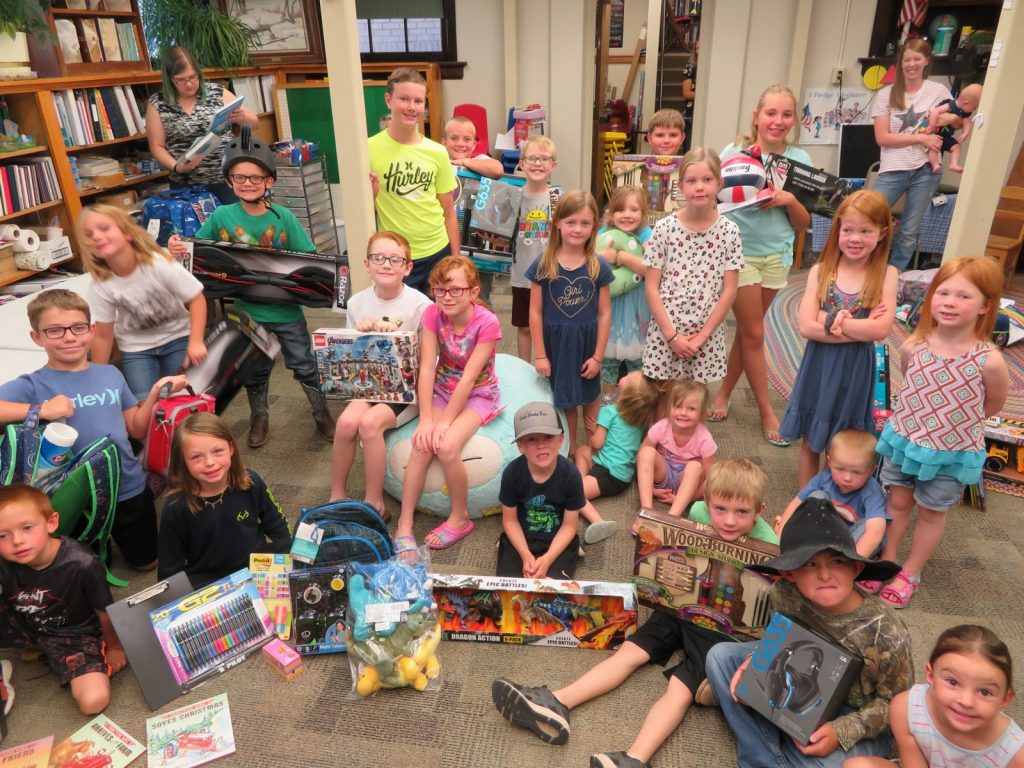 65 children registered for the library's summer reading goal-based program, "Hey Kids!" Over 3200 library books were read during the 12-week program with an average of 39.4 children meeting their goal each week. It was exciting to be able to present larger prizes to 32 children on August 17, these children met their reading goals each week. Prizes were provided by the Friends of the Library, the Library Foundation, the Library and donors. Watch for this program next summer!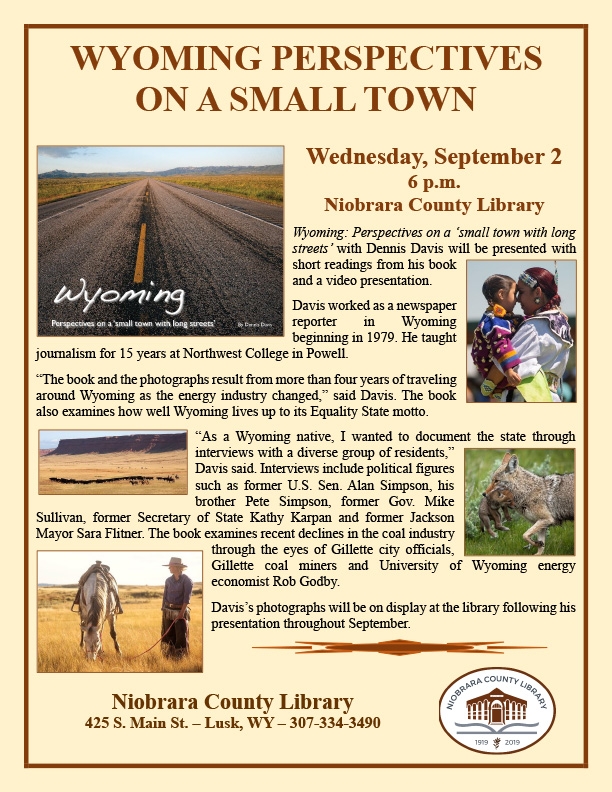 Author and photographer Dennis Davis will present a program at the library on Wednesday, September 2 at 6 p.m. "Wyoming: Perspectives on a Small Town with Long Streets" results from more than four years of traveling around Wyoming as the energy industry changed. Davis's photographs will be on display at the library throughout September.
"Clay's Quilt" is a title by Silas House, a new author in our library. In Free Creek, Kentucky a motherless young man forges his path to adulthood. Surrounded by ancient mountains and his blood relatives and adopted kin: his aunt, Easter, tied to her faith; his uncle, Paul, the quilter; the wild girls, Evangeline and Alma; and a fiddler whose music calls to Clay's heart. As he struggles to stitch up the void created by his mother's death Clay pieces together his own life's quilt.
Other new fiction books are "All Our Summers" by Holly Chamberlin, "The Vanishing Half" by Brit Bennett, "Tom Clancy Firing Point" by Mike Maden, "A Springtime Heart" by Marta Perry, "Sisters and Secrets" by Jennifer Ryan, "Muzzled" by David Rosenfelt, "Desolation Road" by Christine Feehan and "The Escape Room" by Megan Goldin. Tommy Greenwald's "Game Changer" is now available in the young adult section.
"Gentle on My Mind: In Sickness and In Health with Glen Campbell" by Kim Campbell joins "Strange Rites: New Religions For a Godless World" by Tara Isabella Burton and "Good Flies: Favorite Trout Patterns and How They Got That Way" by John Gierach among other new non-fiction books.
The Lennea Lewis Slagle Children's Library has these new junior titles, "Dragon Ops" by Mari Mancusi, "The Stepmom Shake-Up" by Niki Lenz and "The Blackbird Girls" by Anne Blankman. New picture books include "Dragons Do Not Go To School" by D. J. Panec, "A New School For Charlie" by Courtney Dicmas, "Library Books Are Not For Eating" by Todd Tarpley and Talent Night" by Paul Orshoski.'
"Caterpillar's Love Apples!" is the theme for Storyhour on Tuesday, September 1, 2020.  Storyhour is held from 10 to 11 a.m. every Tuesday throughout the year for children age 3 through kindergarten. Call 334-3274 anytime to hear a recorded story. Dial-A-Story is sponsored by the Friends of the Library.
The library has many online and in-house research options and we are happy to show you the ins and outs of these databases. All of the online resources are available at your home with your library card number and PIN; don't have a library card? Proof of address will get you started! Stop in soon!
Library hours are Monday, Tuesday, Thursday, Friday 10 a.m. to 6 p.m., and Wednesday 12 p.m. to 7 p.m.