The library will be closed on Monday, January 18, 2021 in honor of Martin Luther King's birthday and Wyoming Equality Day. Regular hours will resume at 10 a.m. on Tuesday.
The "Oregon Trail" is the theme for this winter's book discussion series. Stop by the library to register and pick up the first book. On April 28, 1846 Francis Parkman left Saint Louis on his first expedition west and "The Oregon Trail" documents his adventures in the wilderness, sheds light on America's westward expansion, and celebrates the American spirit. This book is a classic among American frontier literature and will be discussed on Monday, February 1 at 6 p.m. at the library. Barb Baker returns to lead the discussion.
Gale Legal Forms are available for you at not cost by visiting the library's website: http://niobraracountylibrary.org. Scroll to "Gale Legal Forms," and then use your library card number and PIN to access the professional, Wyoming specific forms. You can download blank forms to fill out or use the convenient web forms. The database also includes a legal question and answer section and tax forms for Wyoming and other states. The Niobrara County Library Foundation, Inc. provides this service. Some 2020 IRS tax forms have also arrived at the library.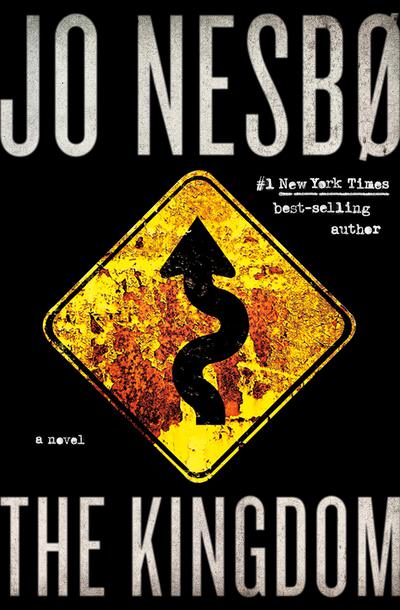 Jo Nesbo's latest novel is "The Kingdom." Roy has never left the quiet mountain town he grew up in, unlike his brother, Carl – but Carl returns with a new wife and a business opportunity that seems too good to be true. Simmering tensions began to surface and unexplained deaths in the town's past come under new scrutiny. Soon powerful players set their sights on taking the brothers down by exposing their role in the town's sordid past. "The Kingdom" is also available in Libby/Overdrive.
Other new fiction books are "In the Lion's Den" by Barbara Taylor Bradford, "The Law of the Innocence" by Michael Connelly, "Wyoming True" by Diana Palmer, "The Marshall and the Moonshiner" by C. M. Wendelboe, "Forever with You" by Barb Curtis, "Rhythm of War" by Brandon Sanderson, "The Awakening" by Nora Roberts and "Exit West" by Cal Muzikar.
New non-fiction books are "Grandparenting Screen Kids: How to Help, What to Say, and Where to Begin" by Gary Chapman, "The Killer's Shadow: the FBI's Hunt for a White Supremacist Serial Killer" by John Douglas and "Oak Flat: a Fight for Sacred Land in the American West" by Lauren Redniss.
The Lennea Lewis Slagle Children's Library has these new junior titles, "Stink and the Hairy, Scary Spider" by Megan McDonald, "Doodlebug Elizabeth" by Rachel Vail and "The Sound of Danger" by Mac Barnett. Some of the newer easy books are "The Worrysaurus" by Rachel Bright, "Pete the Cat: Crayon's Rock" by Kimberly Dean, "Looking For a Smile" by Ellen Tarlow, and "Me and Mama" by Cozbi A. Cabrera.
"What Do We See?!?" is the theme for Storyhour on Tuesday, January 19, 2021.  Storyhour is held from 10 to 11 a.m. every Tuesday throughout the year. Call 307-334-3274 anytime to hear a recorded story; Dial-A-Story is sponsored by the Friends of the Library.
Browse the library's online catalog by going to: http://niobraracountylibrary.org and clicking on WyldCat, you will be able to search our local library as well as library catalogs throughout Wyoming, Overdrive and the CloudLibrary are also searchable through WyldCat. Your library card number and PIN give you access to place reserves on physical items and check-out digital items! Stop by the library if you have questions!
Library hours are Monday, Tuesday, Thursday, Friday 10 a.m. to 6 p.m., and Wednesday 12 p.m. to 7 p.m.