Call the library at 307-334-3490 to register your children for the afterschool programs that begin this week! Fun for grades K-2 on Tuesdays and 3-6 on Thursdays from 3:35 to 4:45 p.m.!
Did you know that legal forms are available to you? Visit http://niobraracountylibrary.org and click on "Gale Legal Forms," use your library card number and PIN to access the professional, Wyoming specific forms. You can download blank forms to fill out or use the convenient web forms. A legal question and answer section is available as well as tax forms for Wyoming and other states. The Niobrara County Library Foundation, Inc. provides this service.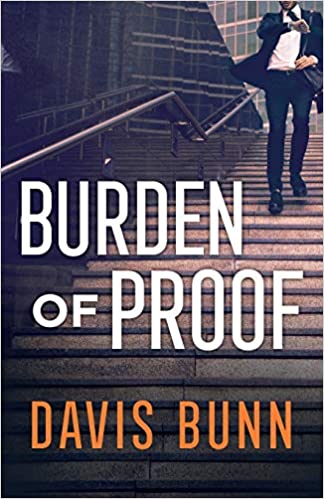 "Burden of Proof" is Davis Bunn's latest novel. A few months before his 21st birthday, Ethan's brother, Adrian, was murdered on the steps of the courthouse in Jacksonville. When Adrian's widow appears asking for his help, Ethan is stunned. The legal case they are pursuing was more far reaching than he could imagine – it could even threaten the global power structure.
Other new fiction books are "The Best American Mystery Stories 2020" edited by C. J. Box, "All that Glitters" by Danielle Steel, "Daylight" by David Baldacci, "The Yellow Bird Sings" by Jennifer Rosner, "Hot Lead, Cold Justice" by Mickey Spillane, "Perestroika in Paris" by Jane Smiley, "War Lord" by Bernard Cornwell, "A Bride of Convenience" by Jody Hedlund and "An Alpha Enigma" by W. Michael Gear.
New non-fiction books are "Murder of Innocence" by James Patterson, "Finding Faeries: Discovering Sprites, Pixies, Redcaps, and Other Fantastical Creatures in an Urban Environment" by Alexandra Rowland and "The Everyday Ayurveda Guide to Self-Care: Rhythms, Routines, and Home Remedies for Natural Healing" by Kate ODonnell.
The Lennea Lewis Slagle Children's Library has these new junior titles, "Keep It Together, Keiko Carter" by Debbi Florence, "Three Keys" by Kelly Yang, "Paris on Repeat" by Amy Bearce. A few of the newer easy books are "Do Not Open This Book!" by Andy Lee, "Grumpy Monkey, Up All Night" by Suzanne Lang, "Duck & Penguin Do Not Like Sleepovers" by Julia Woolf and "A Thousand Nos" by D. J. Corchin.
"Headed North!" is the theme for Storyhour on Tuesday, January 12, 2021.  Storyhour is held from 10 to 11 a.m. every Tuesday throughout the year – stop in soon! The Friends of the Library sponsor Dial-A-Story, call 307-334-3274 anytime!
Browse the library's online catalog by going to http://niobraracountylibrary.org and clicking on WyldCat. You can browse our library collection as well as libraries throughout Wyoming. Your library card number and Pin allow you to place reserves on items as well as initiate interlibrary loan requests from other places. Don't have a library card? Bring proof of address and we'll get you set up.
Library hours are Monday, Tuesday, Thursday, Friday 10 a.m. to 6 p.m., and Wednesday 12 p.m. to 7 p.m.