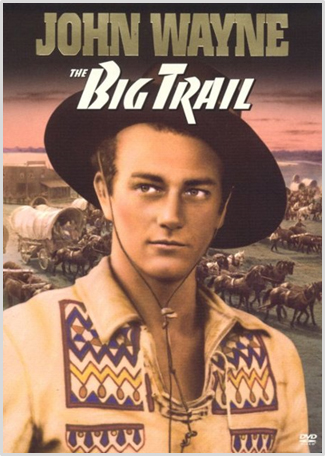 "The Big Trail" is the first film in the "Oregon Trail" dinner and movie series which begins on Monday, January 25 at 6 p.m. One of the first big-screen Western epics, 'The Big Trail' helped establish John Wayne as the "Duke." In this sweeping pioneer adventure, a courageous young scout leads hundreds of settlers across treacherous cliffs, through brutal snowstorms, Indian attacks and buffalo stampedes to their destiny out west. A light meal will be available and Deane Tucker, PhD Chadron State College will facilitate discussion. The movie is 108 minutes. Library programs are free and open to the public.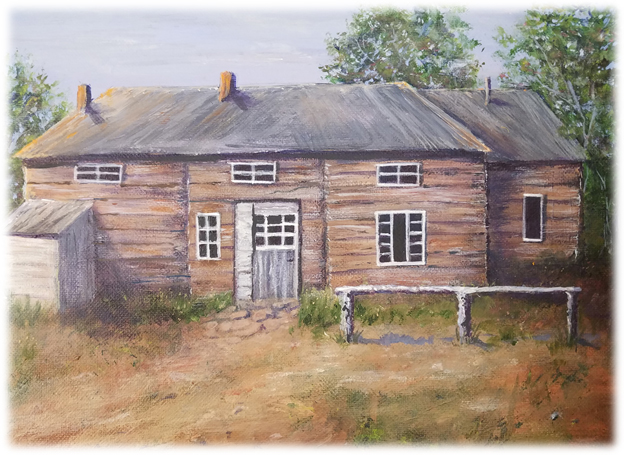 Call the library at 307-334-3490 to register for "Paint @ the Library" featuring the Hat Creek Stage Station. The event will be held on Wednesday, February 3 from 5-6:30 p.m. Space is limited, so call today!
The winter book series, "The Oregon Trail" will begin on Monday, February 1 at 6 p.m. Barb Baker returns to lead the series. Call or stop by the library to register and pick up the first book, Frances Parkman's "The Oregon Trail."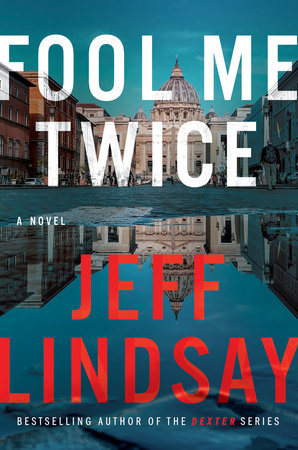 "Fool Me Twice" is Jeff Lindsay's latest novel. Stealing a Faberge Egg, surviving a double cross, and then being forced to pull off the most difficult robbery ever for the world's most demanding – and dangerous – collector is the challenge of Riley Wolfe's life. He has no choice – agree or die. "Fool Me Twice" is also available in the CloudLibrary.
Other new fiction books are "Blended Quilt" by Wanda E. Brunstetter, "Lazarus" by Lars Kelpler, "The Marshall and the Moonshiner" by C.M. Wendelboe, "Hot to Trot" by M.C. Beaton, "Spirit Walker: a Cheyenne Saga" by Rusty Davis, "Die with the Outlaws" by William W. Johnstone, "Piece of My Heart" by Mary Higgins Clark and "The Best American Science Fiction and Fantasy 2020" edited by Diana Gabaldon.
New non-fiction books are "Frontier Follies: Adventures in Marriage & Motherhood in the Middle of Nowhere" by Ree Drummond, "Wedding Hacks: 500+ Ways to Stick to Your Budget, Stay Stress Free, and Plan the Best Wedding Ever" by Maddie Eisenhart and "The Last Days of John Lennon" by James Patterson.
The Lennea Lewis Slagle Children's Library has these new junior titles, "Danny Constantino"s First (And Maybe Last?) Date" by Paul Acampora, "The Clockwork Crow" by Catherine Fisher and "American as Paneer Pie" by Supriya Kelkar. A few of the newer easy books are "Unicorns are the Worst" by Alex Willan, "How to Catch a Yeti!" by Adam Wallace, "How Do Dinosaurs Show Good Manners?" by Jane Yolen and "Winter with Lily and Milo" by Pauline Oud.
"Frozen Flakes!" is the theme for Storyhour on Tuesday, January 26, 2021.  Storyhour is held from 10 to 11 a.m. every Tuesday throughout the year. The Friends of the Library sponsor Dial-A-Story, call 307-334-3274 anytime to hear a recorded story.
Genealogical and historical databases are available for your perusal; visit: http://niobraracountylibrary.org for more information. Browse the library's online catalog, WyldCat as well as place reserves on items in our library and throughout Wyoming by using your library card number (29092…) and PIN. Gowyld.net features thousands of full-text databases as well as magazines, newspapers and books for your research; your library card and PIN will give you access! Don't hesitate to stop by the library to learn more about these resources.
Library hours are Monday, Tuesday, Thursday, Friday 10 a.m. to 6 p.m., and Wednesday 12 p.m. to 7 p.m.