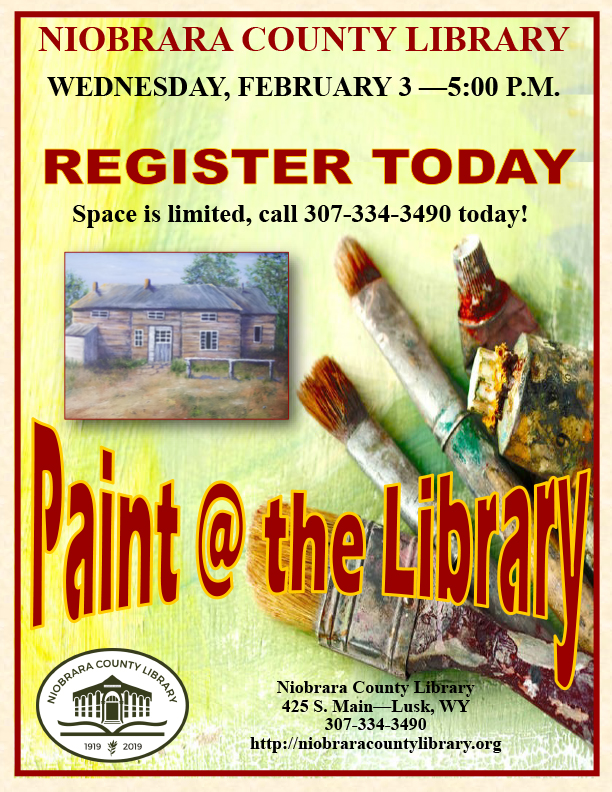 "Paint @ the Library" featuring the Hat Creek Stage Station will be held at the library on Wednesday, February 3. Space is limited; please call the library at 307-334-3490 to register for this fun event!
The Friends of the Library sponsor "Reading Is Fun" which will be held on Wednesday, February 10 at 6:30 p.m. Featuring everyone's favorite character this skit will take a journey with Amelia in "Amelia Bedelia's Masterpiece!" Preschool-aged children and up are invited for this fun event that also includes a craft project and snacks. Children also get to select their very own book to keep!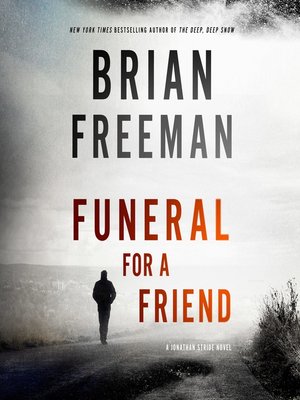 Brian Freeman's latest novel is "Funeral for a Friend." Jonathan Stride's best friend, Steve, makes a shocking deathbed confession: he protected Stride by covering up a murder seven years ago. When a body is then found buried in Steve's backyard with a bullet hole in the skull, Stride finds himself off the case and on leave from the Duluth Police Department. His only ally in clearing his name is wife, Serena. A hot summer, years earlier, someone was willing to kill rather than let secrets come out – and the suspect with the strongest motive is Stride. This book is also available in Libby/Overdrive and the CloudLibrary.
Other new fiction books are "Marauder" by Clive Cussler, "Showdown in Gun Town" by Lauren Paine, "Second Chance on Cypress Lane" by Reese Ryan, "V2" by Robert Harris, "The Archer" by Paulo Coelho, "The Daydream Cabin" by Carolyn Brown, "Hollow Empire" by Sam Hawke and "Killer Take All" by William W. Johnstone. A new young adult title is "Chronicles of the Roc Rider: Rising Storm" by Wyoming's Aaron Volner.
"People Who Love to Eat Are Always the Best People and Other Wisdom" by Julia Child is among new non-fiction along with "Badass Habits: Cultivate the Awareness, Boundaries, and Daily Upgrades You Need to Make Them Stick" by Jen Sincero and "Rustic Farmhouse Slow Cooker: 75 Hands-Off Recipes for Hearty, Homestyle Meals" by Alli Kelley.
The Lennea Lewis Slagle Children's Library has these new junior titles, "Cinders & Sparrows" by Stefan Bachmann, "Chestnut "by Jennifer L. Shotz and "Distress Signal" by Mary E. Lambert. Some of the newer easy books are "A Winter Walk in the City" by Cathy Goldberg Fishman, "The Snow Dancer" by Addie Boswell, "I'm a Snowplow" by Dennis R. Shealy and "The Smeds and the Smoos" by Julia Donaldson.
"Groundhogs All Around!" is the theme for Storyhour on Tuesday, February 2, 2021. Storyhour is held from 10 to 11 a.m. every Tuesday throughout the year for preschool aged children. Call 307-334-3274 anytime to hear a recorded story, Dial-A-Story is sponsored by the Friends of the Library.
Have you visited http://gowyld.net? This is a website that contains a plethora of research material, databases with full-text periodicals, newspapers, encyclopedias and books. Your library card number and PIN give you access to this statewide service. Check out these resources for all ages; stop in anytime if you have questions.
Library hours are Monday, Tuesday, Thursday, Friday 10 a.m. to 6 p.m., and Wednesday 12 p.m. to 7 p.m.