The library will be closed on Monday, February 15, 2021 for President's Day. Regular hours resume on Tuesday at 10 a.m.
The library's Seed Library is available for your gardening. Seeds are heirloom and open-pollinated which make them suitable for long-term storage and saving for use from year to year. Books about seed saving are also available at the library to check out. Stop by the library for more information!
Registration is now being taken for March's adult crafting evening. The project is a birdhouse that is suitable for all skill levels. The event will be held on Wednesday, March 3 from 5-6:30 p.m. at the library. Space is limited; please call 307-334-3490 to register.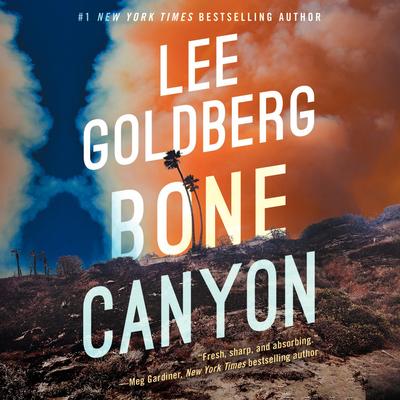 Lee Goldberg's latest novel is "Bone Canyon." A catastrophic wildfire scorches the Santa Monica Mountains, exposing the charred remains of a woman who disappeared years ago. The investigation is assigned to Eve Ronin, the youngest homicide detective in the L.A. County's Sheriff's department. Bones don't lie – and these have a horrific story to tell – unearthing dark secrets. With almost no one she can trust, Eve's relentless pursuit of justice could put her own life in peril. "Bone Canyon" is also available on CD.
Other new fiction books are "Wrong Alibi" by Christina Dodd, "A Hill of Beans" by William W. Johnstone, "Neighbors" by Danielle Steel, "Johnny Scarface" by Stone Wallace, "Twice Kissed" by Lisa Jackson, "No Rest for the Restless" by R. W. Stone and "Amish Secrets" by Marta Perry. A new young adult title is "Kingdom of Flesh and Fire" by Jennifer L. Armentrout.
The Lennea Lewis Slagle Children's Library has these new junior titles: "Bo and the Dragon-Pup" by Rebecca Elliot, "Let's Bee Thankful" by Ross Burach and "The Wayward Witch & the Feelings Monster" by Sally Rippin. Some of the newer easy books include "New Friends for Zaza" by Mylo Freeman, "The Trouble with Penguins" by Rebecca Jordon-Glum, "Scaredy Snacks" by Terry Border and "Thesaurus Has a Secret" by Anya Glazer.
"Violets For February!" is the theme for Storyhour on Tuesday, February 16, 2021.  Storyhour is held from 10 to 11 a.m. every Tuesday for children age 3 through kindergarten. The Friends of the Library sponsor a storyline available 24/7. Call 307-334-3274 to hear a recorded story today!
For information about local genealogy and history visit http://niobraracountylibrary.org; you also have access to several Genealogy databases, including Ancestry Library by going to http://gowyld.net and using your library card number and PIN to access. Check it out!
Library hours are Monday, Tuesday, Thursday, Friday 10 a.m. to 6 p.m., and Wednesday 12 p.m. to 7 p.m.