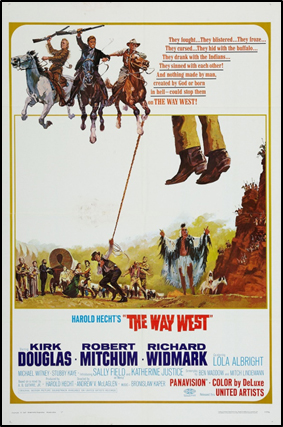 The Oregon Trail movie series continues with "The Way West" on Monday, February 22 at 6 p.m. In the mid-nineteenth century, Senator William J. Tadlock leads a group of settlers overland in a quest to start a new settlement in the Western United States. Tadlock is a highly principled and demanding taskmaster who is as hard on himself as he is on those who have joined his wagon train. He clashes with one of the new settlers, Lije Evans, who doesn't quite appreciate Tadlock's ways. Along the way the families must face death and heartbreak and a sampling of frontier justice when one of them accidentally kills a young Indian boy. A light meal will be available and Deane Tucker, PhD Chadron State College will facilitate discussion. The movie rated PG-13 and 122 minutes.
The library's Seed Library is available for your gardening. Seeds are heirloom and open-pollinated which make them suitable for long-term storage and saving for use from year to year. Books about seed saving are also available at the library to check out. Stop by for more information!
Registration is now being taken for March's adult crafting evening. The project is a birdhouse that is suitable for all skill levels. The event will be held on Wednesday, March 3 from 5-6:30 p.m. at the library. Space is limited; please call 307-334-3490 to register.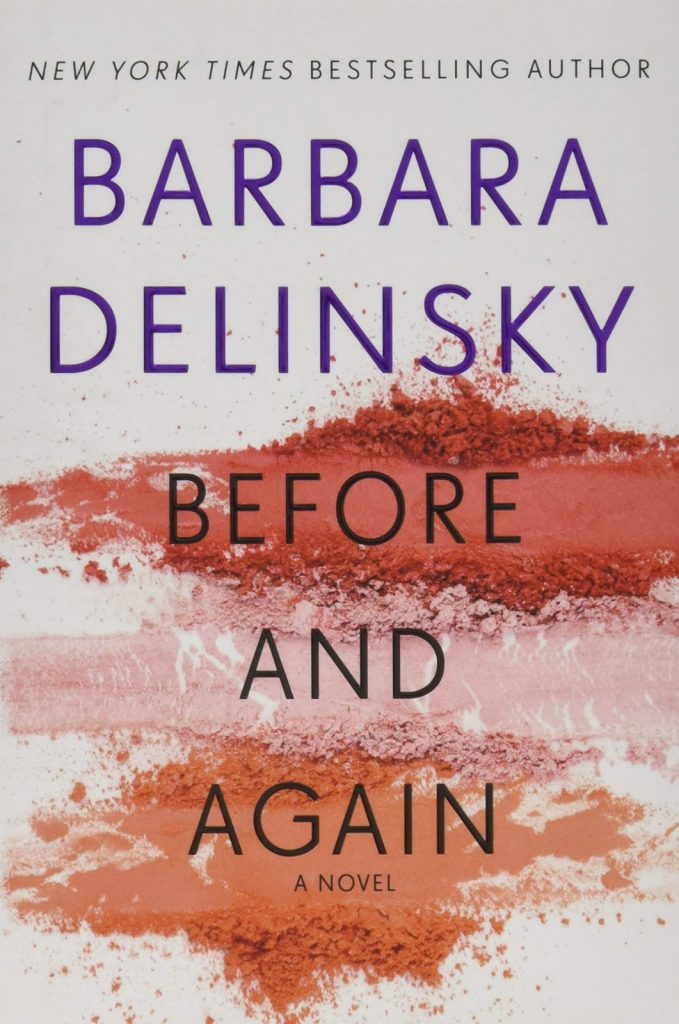 "Before and Again" is the newest novel by Barbara Delinsky. A collision changed Mackenzie Cooper's life forever. Now she lives in Vermont under the name Maggie Reed. A friend's teenage son is thrust into the national spotlight and as the stunning truth behind this case is slowly revealed, Maggie's own carefully constructed story begins to unravel. She knows all too well that what we need from each other in this difficult world is comfort, but to provide it sometimes we have to travel outside of our own comfort zones. This book is available on CD and through Overdrive/Libby.
Other new fiction books are "Tom and Huck's Deathly River" by Tim Champlin, "Black Bonanza" by Leslie Scott, "Under the Alaskan Ice" by Karen Harper, "North of Laramie" by William W. Johnstone, "The Wolves of Seven Pines" by E.L. Ripley, "The Rancher Meets His Match" by Kate Pearce and "Big Jake's Last Drive" by Robert J. Randisi. A new young adult title is "Kingdom of Flesh and Fire" by Jennifer L. Armentrout.
New non-fiction books are "Butch Cassidy: the Wyoming Years" by W. J. "Bill" Betenson, "Wyoming Backroads: An Off-Highway Guide to Wyoming's Best Backcountry Drives, 4WD Routes, and ATV Trails" by Marc Smith and "Mastering Mindful Eating: Transform Your Relationship with Food, Plus 30 Recipes to Engage the Senses" by Michelle Babb.
The Lennea Lewis Slagle Children's Library has these new junior titles, "Sam the Stolen Puppy" by Holly Webb, "The Mystery of the Magic Stones" by Sally Rippin and "Izzy in the Dog House" by Caroline Adderson. Several of the newer easy books are "This is a Seahorse" by Cassandra Federman, "Noodleheads Lucky Day" by Tedd Arnold, "The Goblin Princess" by Rebecca Elliot and "A Pig in the Palace" by Ali Bahrampour.
"Paul Bunyan and Babe" is the theme for Storyhour on Tuesday, February 23, 2021.  Storyhour is held from 10 to 11 a.m. every Tuesday throughout the year. Call 307-334-3274 anytime to hear a recorded story anytime, Dial-A-Story is sponsored by the Friends of the Library.
For information about local genealogy and history visit http://niobraracountylibrary.org; you also have access to several Genealogy databases, including Ancestry Library by going to http://gowyld.net and using your library card number and PIN to access.
Library hours are Monday, Tuesday, Thursday, Friday 10 a.m. to 6 p.m., and Wednesday 12 p.m. to 7 p.m.