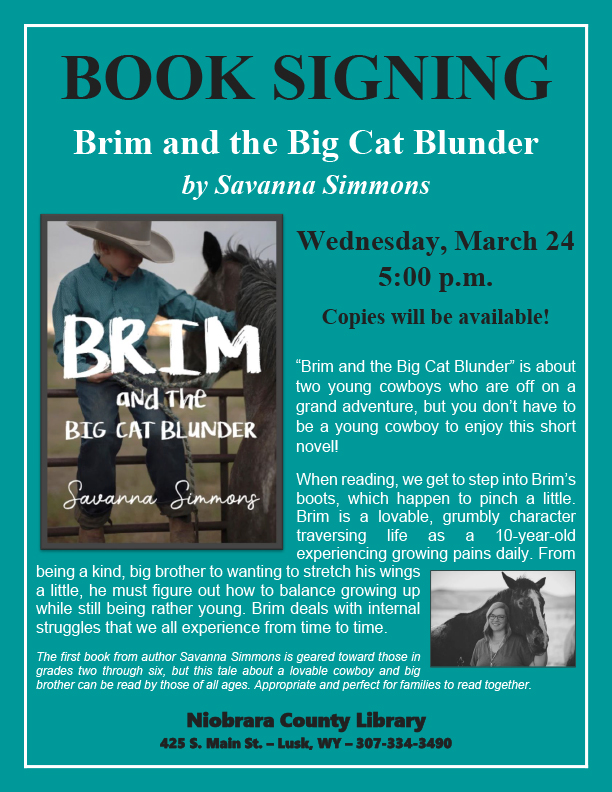 Savanna Simmons, author of "Brim and the Big Cat Blunder" will be at the library at 5 p.m. on Wednesday, March 24. This tale about a lovable cowboy and his big brother is geared toward those in grades two through six but will be enjoyed by all ages. Appropriate and perfect for families to also read together! Be sure to stop in!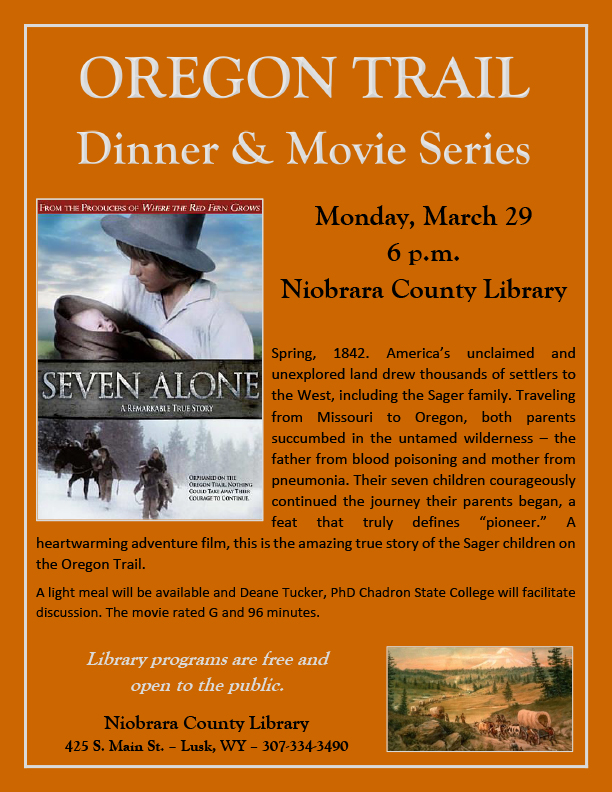 The movie, "Seven Alone" will be featured on Monday, March 29 as part of the Oregon Trail dinner & movie series. America's unclaimed and unexplored land drew thousands of settlers to the West, including the Sager family. Traveling from Missouri to Oregon, both parents succumbed in the untamed wilderness – the father from blood poisoning and mother from pneumonia. Their seven children courageously continued the journey their parents began, a feat that truly defines "pioneer." A heartwarming adventure film, this is the amazing true story of the Sager children on the Oregon Trail. A light meal will be available and Deane Tucker, PhD Chadron State College will facilitate discussion. The movie is rated G and 96 minutes.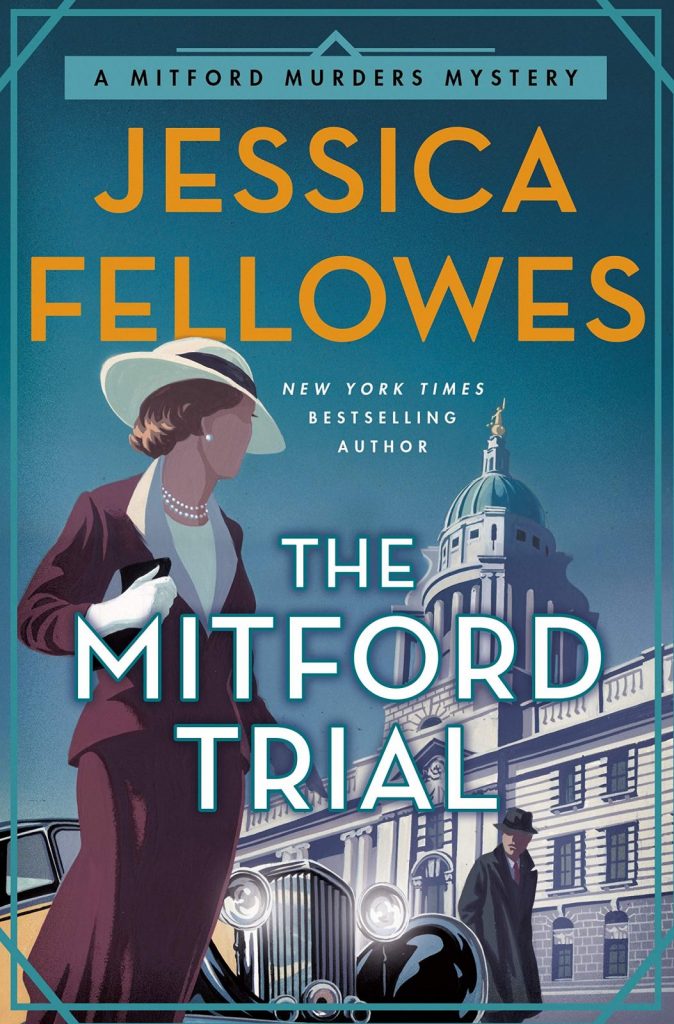 Jessica Fellowes' newest novel "The Mitford Trial" is inspired by a real-life murder. In 1933 lady's maid, Louisa Cannon, is approached by a secretive man asking her to spy on Diana Mitford and her sister, Unity. Louisa accompanies the Mitford's on a cruise in the Mediterranean where waters run red when a man is attacked. In London the case is taken by lawyer Tom Mitford, Diana and Unity's brother, and Louisa is caught between worlds: of a love lost, a family divided, and a country bound in conflict. "The Mitford Trial" is also available digitally in the CloudLibrary.
Other new fiction books are "The Children's Train" by Viola Ardone, "The Rocking R Ranch" by Tim Washburn, "Blink of an Eye" by Iris Johansen, "Misjudged" by James Chandler, "Reunited on Dragonfly Lane" by Annie Rains, "The Russian" by James Patterson, "A Perfect Amish Romance" by Shelley Shepard Gray and "Lost Banshee Mine" by Jackson Lowry.
"Bad Medicine: Catching New York's Deadliest Pill Pusher" by Charlotte Bismuth is a new non-fiction title, others include "Biohack Your Brain: How to Boost Cognitive Health, Performance, & Power" by Kristen Willeumier and "Creative Calligraphy Made Easy" by Karla Lim.
The Lennea Lewis Slagle Children's Library has these new junior titles, "Bad Kitty vs the Babysitter" by Nick Bruel, "Unplugged" by Gordon Korman and "Stick with Me" by Jennifer Blecher. Newer easy books include "The Chicken Who Couldn't" by Jan Thomas, "Where is Our Library?" by Josh Funk, "The Bookstore Cat" by Cylin Busby and "After the Snowfall" by Rich Lo.
"Pirates Looking for Gold!" is the theme for Storyhour on Tuesday, March 23, 2021. Storyhour is held from 10 to 11 a.m. every Tuesday throughout the year. Dial-A-Story is available 24/7 by calling 307-334-3274. Dial-A-Story is sponsored by the Friends of the Library.
Browse the online catalog by clicking on WyldCat when visiting the library's website: http://niobraracountylibrary.org. Your library card number (29092…) and PIN will allow you to place reserves on items and renew some items. You can also initiate requests from other library's in Wyoming.
Library hours are Monday, Tuesday, Thursday, Friday 10 a.m. to 6 p.m., and Wednesday 12 p.m. to 7 p.m. Stop in soon!