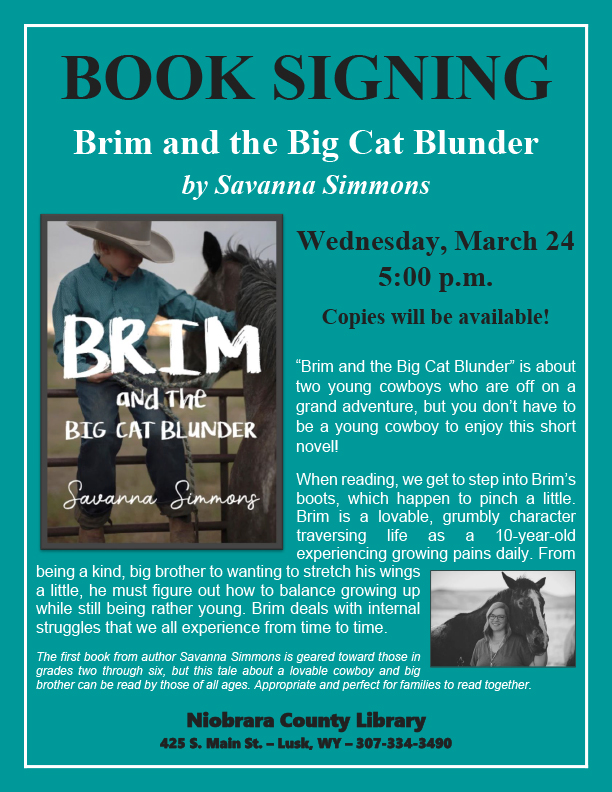 Mark your calendar for Wednesday, March 24 at 5 p.m. for a book signing with Niobrara County resident, Savanna Simmons. Savanna has just released her first children's book, "Brim and the Big Cat Blunder." This book is geared towards children in grades two through six but this tale about a lovable cowboy and his big brother will appeal to those of all ages and is sure to be a hit among our community. "Brim and the Big Cat Blunder" is also appropriate and perfect for families to read together. Simmons will be at the library with copies of her book, so be sure to stop by at 5 p.m.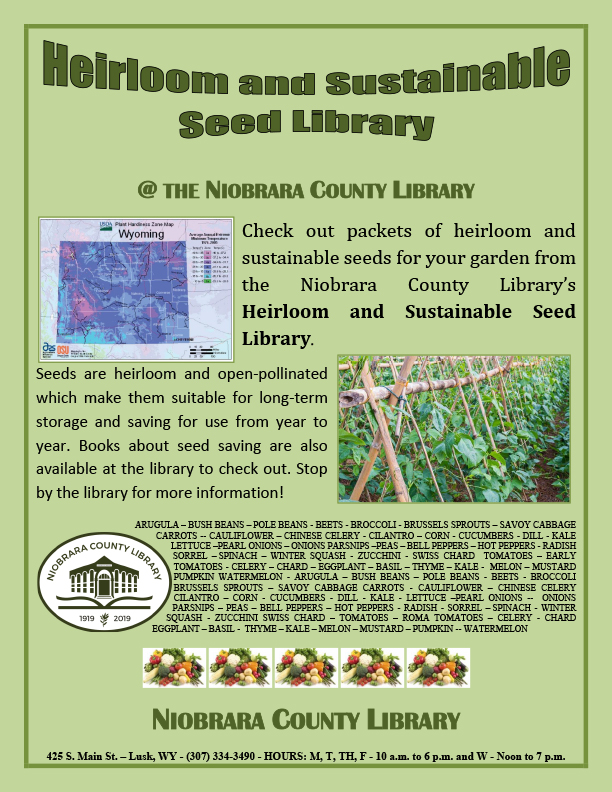 Heirloom, open-pollinated seeds are available through the library's Seed Library! Be sure to think about harvesting the seeds for use in years to come! Books about seed saving are also available to check out. Stop by for more information!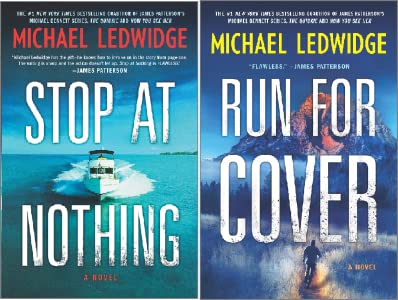 Check out Michael Ledwidge's latest novel, "Run for Cover." Back from his latest job in intelligence services, Michael Gannon heads to the ranch of one of his oldest friends in the wilds of Utah to re-coop.  Then his friend's brother is found dead in the rocky foothills of the Grand Tetons. Gannon teams up with FBI agent, Kit Hagen, on the trail of a ruthless killer – whose skills at war are as deadly as they come. "Run for Cover" is the sequel to "Stop at Nothing" which is also available to check out.
Other new fiction books are "Twenty" by James Grippando, "Save the Last Dance" by Shelley Shepard Gray, "Shootout at Sioux Wells" by Cliff Farrell, "No Holding Back" by Lori Foster, "They Came to Kill" by William W. Johnstone, "Egg Shooters" by Laura Childs, "Prodigal Son" by Gregg Hurwitz and "Tangled Times" by Irene Bennett Brown.
"Surviving the Survivors: a memoir" by Ruth Klein is a new non-fiction title available. Other books include "Herbarium: the Quest to Preserve & Classify the World's Plants" by Barbara M. Thiers and the newest edition of "Stop Walking on Eggshells: Taking Your Life Back When Someone You Care About Has Borderline Personality Disorder" by Paul T. Mason, MS.
The Lennea Lewis Slagle Children's Library has these new junior titles, "Tune It Out" by Jamie Sumner, "Fighting Words" by Kimberly Brubaker Bradley and "Brother's Keeper" by Julie Lee. Some of the newer easy books are "No Reading Allowed: the Worst Read-Aloud Book Ever" by Raj Haldar, "The World Needs More Purple People" by Kristen Bell, "A Polar Bear in the Snow" by Mac Barnett and "Scruff" by Alice Bowsher.
"Happy St. Patrick's Day!" is the theme for Storyhour on Tuesday, March 16, 2021.  Storyhour is held from 10 to 11 a.m. every Tuesday throughout the year. Call 307-334-3274 anytime to hear a recorded story. Dial-A-Story is sponsored by the Friends of the Library.
If you haven't browsed the library's website, https://niobraracountylibrary.org in a while, be sure to check it out! Visit the free digital libraries Libby/Overdrive and Hoopla as well as the online catalog, WyldCat which accessible with your library card number and PIN. Also be sure to check out local history by going to Historicals!
Library hours are Monday, Tuesday, Thursday, Friday 10 a.m. to 6 p.m., and Wednesday 12 p.m. to 7 p.m. Stop in soon!