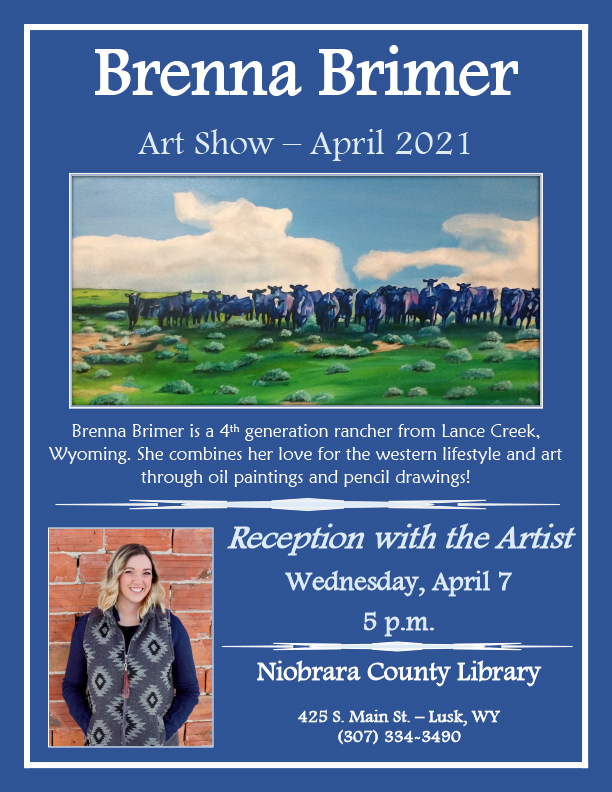 Artist Brenna Brimer will be featured during the month of April at the library. Brenna is a fourth-generation rancher from Lance Creek and she combines her love for the western lifestyle and art through oil painting and pencil drawings. A reception will be held on Wednesday, April 7 at 5 p.m. Be sure to stop by and visit with Brenna!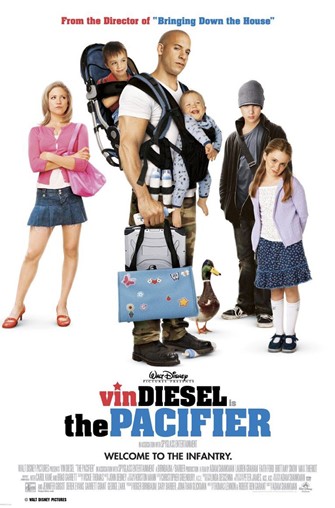 April 2 at 1 p.m. the movie, "The Pacifier" will be featured. The library provides the popcorn; please bring your own drink.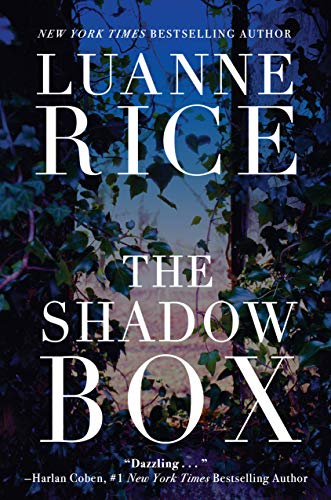 "The Shadow Box" is Luanne Rice's latest novel. Artist Claire Beaudry Chase is attacked and left for dead. Her prime suspect is her husband, Griffith, who is running for governor. Before the attack, Claire had been preparing an exhibit of her shadow boxes – one of which clearly accuses Griffith of a violent crime committed 25-years ago. She is certain that her husband and his powerful supporters would kill her to stop the truth from getting out. "The Shadow Box" is also available on CD.
Other new fiction books are "A Memory Called Empire" by Arkady Martine, "In the Hands of the Fisherman" by T. J. Swanson, "The Gates of Athens" by Conn Iggulden, "The Power Couple" by Alex Berenson, "Cowboy for Hire" by Victoria James, "Outlaw's Son" by Clifton Adams, "Faithless in Death" by J.D. Robb and "Kansas" by Michael Frederick. Sarah J. Maas continues her "Court of Thorns and Roses" series with book 4, "A Court of Silver Flames."
New non-fiction books are "Unsolaced: Along the Way to All That is" by Gretel Ehrlich, "Fearless Gardening: Be Bold, Break the Rules, and Grow What You Love" by Loree Bohl and "No-Fail Watercolor: the Ultimate Beginner's Guide to Painting With Confidence" by Mako.
The Lennea Lewis Slagle Children's Library has these new chapter books: "Ra the Mighty: the Crocodile Caper" by A.B. Greenfield, "Nathan Hale's Hazardous Tales: Blades of Freedom" by Nathan Hale and "Brim and the Big Cat Blunder" by local author Savanna Simmons. New books for younger children include "Starstruck" by Melody Reed, "We Want Names, Too!" by Jean Leroy, "The Day the Kids Took Over" by Sam Apple and "Goldibooks and the Wee Bear" by Troy Wilson.
"The Three Bears!" is the theme for Storyhour on Tuesday, April 6, 2021.  Storyhour is held from 10 to 11 a.m. every Tuesday throughout the year! Call 334-3274 anytime to hear a recorded story. Dial-A-Story is sponsored by the Friends of the Library.
Visit the online catalog by going to http://niobraracountylibrary.org and clicking on WyldCat. You can search our local library as well as statewide. Your library card number and PIN give you the ability to reserve items, renew some materials and initiate interlibrary loans. You can also access the library's digital libraries Overdrive/Libby and Hoopla with your card and PIN.
Library hours are Monday, Tuesday, Thursday, Friday 10 a.m. to 6 p.m., and Wednesday 12 p.m. to 7 p.m. Stop in soon!