Meghan Casey and Rocky Mountain Puppets will present a lively puppet show for the Friends of the Library's RIF (Reading is Fun) program on Wednesday, April 14 at 6:30 p.m. Children will be able to select books for their very own and snacks will also be available. Meghan is a talented ventriloquist and the show will definitely be fun for all ages!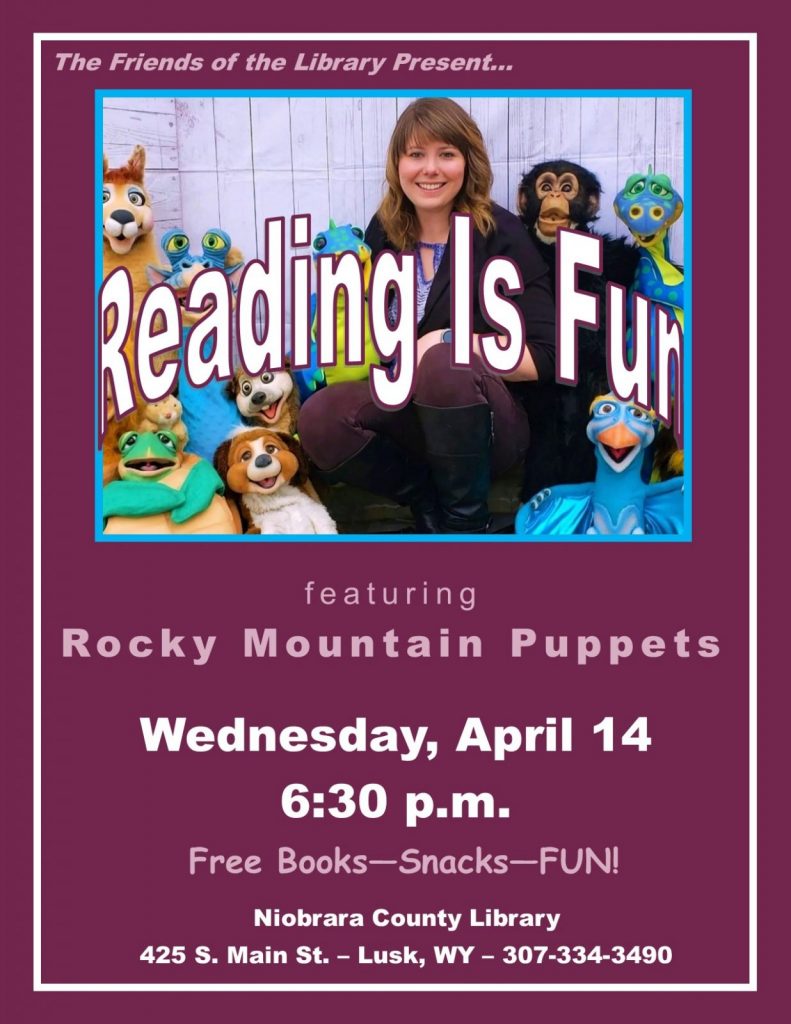 Be sure to stop in and check out Brenna Brimer's art during the month of April. Brenna is a fourth-generation rancher from Lance Creek and combines her love for the western lifestyle and art into stunning pieces. Be sure to stop by!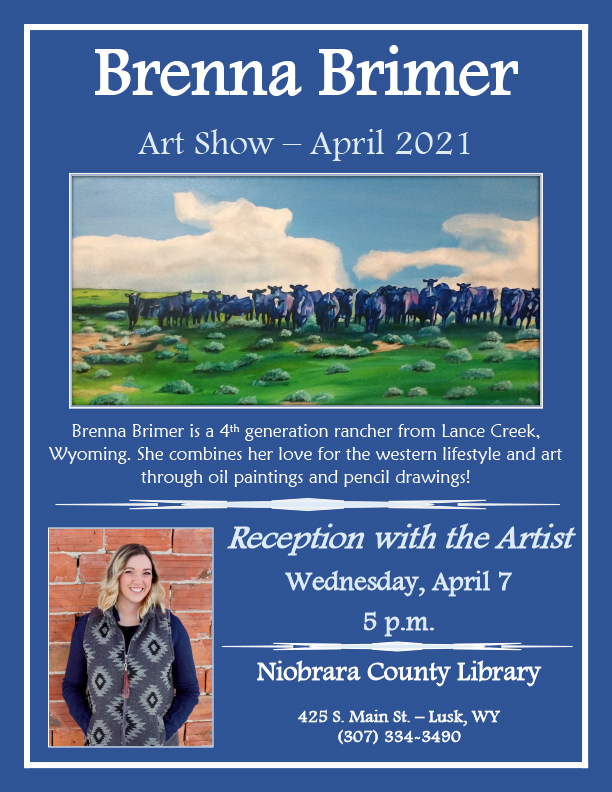 Kristin Hannah's latest novel is entitled "The Four Winds." In Texas in 1921 Elsa Wolcott, with her reputation in ruins, marries a man she barely knows. By 1934 dust storms roll relentlessly across the plains and everything on the Martinelli farm is dying. Each day is a desperate battle against nature and a fight to keep her children alive. Elsa must make an agonizing choice – fight for the land she loves or go west to California in search of a better life for her family. "The Four Winds" is also available on CD and digitally through Overdrive.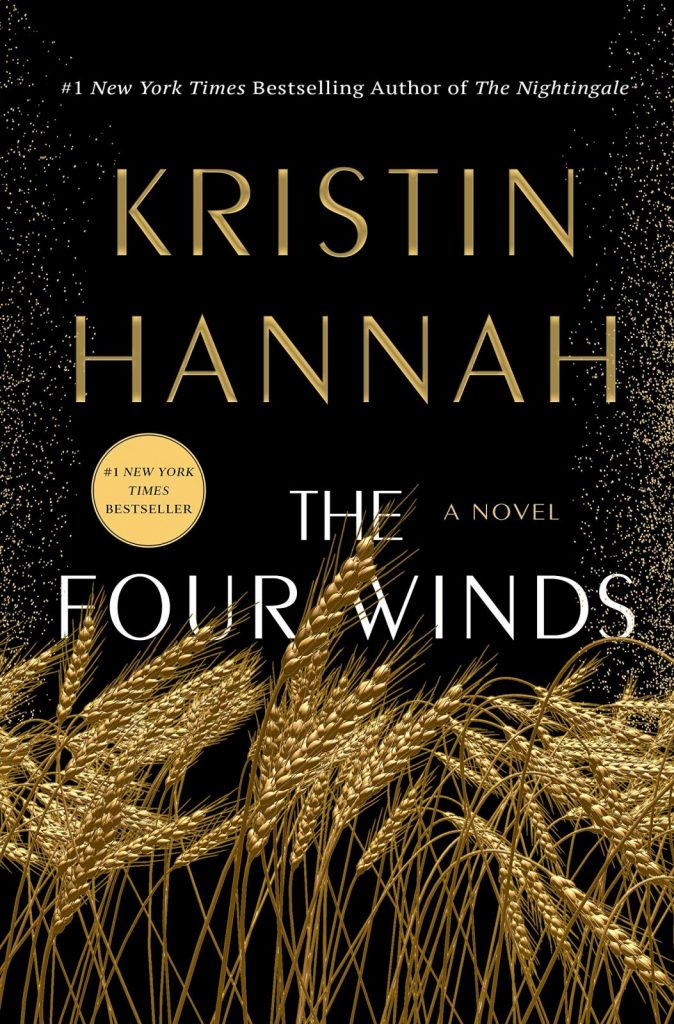 Other new fiction books are "The Trouble with Cowboys" by Victoria James, "Missing and Endangered" by J. A. Jance, "The Kaiser's Web" by Steve Berry, "Calder Brand" by Janet Dailey, "Death by Chocolate Snickerdoodle" by Sarah Graves, "The Kelly Trail" by Terrence McCauley, "Marques St. Leger's Dilemma" by Caroline R. Scheidies and "Kingdom of Shadow and Light" by Karen Marie Moning. A new young adult series now available is "The Darkwolf Saga" by Mitch Reinhardt.
New non-fiction books include "A Century of Fridays: Wyoming High School Football, 1894-2011" by Patrick Schmiedt, "Chair Yoga for Seniors: Stretches and Poses That You Can Do Sitting Down at Home" by Lynn Lehmkuhl and "Chatter: The Voice in our Heads, Why It Matters, and How to Harness it" by Ethan Kross.
The Lennea Lewis Slagle Children's Library has these new junior titles, "A Collie Called Sky" by Helen Peters, "Little Red Hoodie" by Martha Freeman and "Cat Kid Comic Club" by Dav Pilkey. Among the newer easy books are "Over the Shop" by JonArno Lawson, "Biscuit and the Little Llamas" by Alyssa Satin Capucilli, "Big Rig Rescue" by Chris Gall and "So You
Want to Be an Owl" by Jane Porter.
"Teddy Bears!" is the theme for Storyhour on Tuesday, April 13, 2021.  Storyhour is held from 10 to 11 a.m. every Tuesday throughout the year. Call 307-334-3274 anytime to hear a recorded story. Dial-A-Story is sponsored by the Friends of the Library.
Browse the library's collection by going to: http://niobraracountylibrary.org and clicking on WyldCat. You can use your library card number and Pin to reserve materials, renew some items and initiate interlibrary loan requests.
Library hours are Monday, Tuesday, Thursday, Friday 10 a.m. to 6 p.m., and Wednesday 12 p.m. to 7 p.m. Stop in soon!