The library will be closed on Monday, May 31, 2021 for Memorial Day. Regular hours will resume on Tuesday, June 1 at 10 a.m.
Regularly scheduled children's library programming includes Storyhour each Tuesday from 10 a.m. to 11 a.m., Tuesday also includes LegoTime at 1 p.m. Crafting is scheduled each Wednesday at 1 p.m. and summer movies will be featured on Thursdays at 1 p.m. Special programs will be held periodically in place of the regularly scheduled program.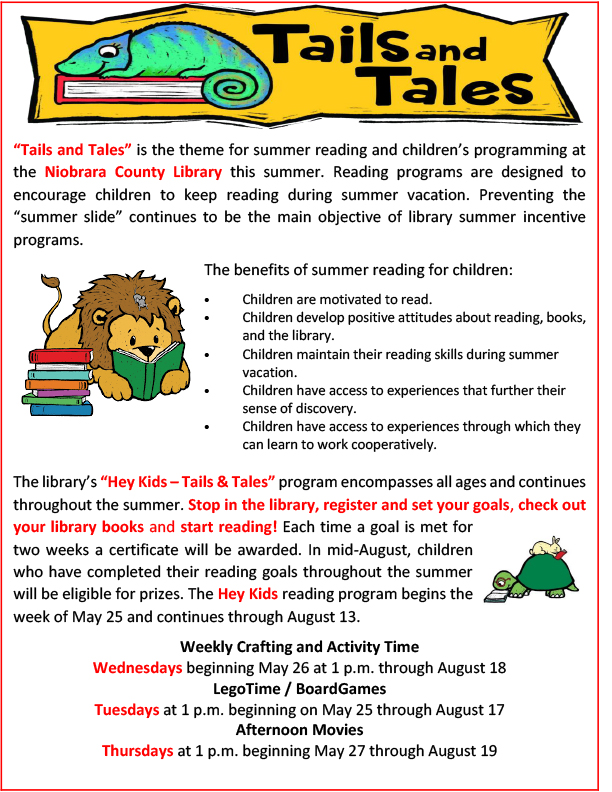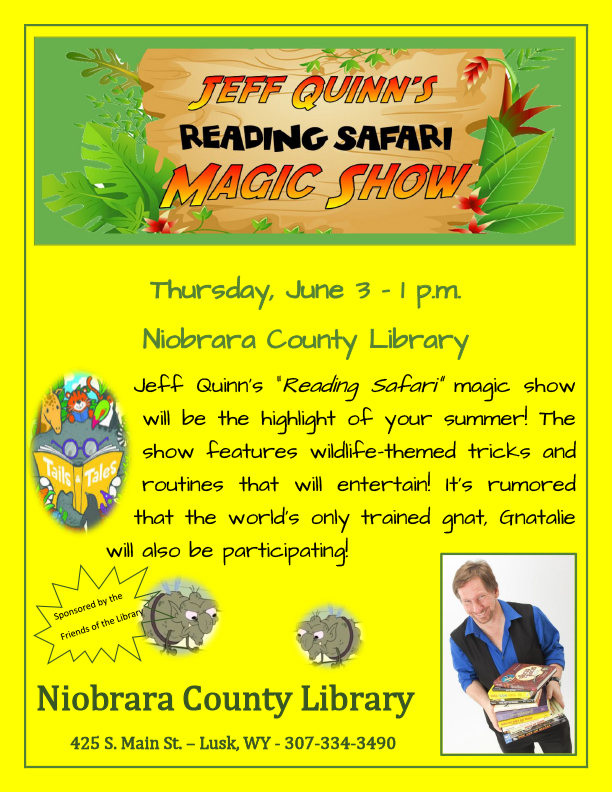 On Thursday, June 3 at 1 p.m. Magician Jeff Quinn makes his first appearance at our library with his Reading Safari Magic Show. Jeff is traveling from Omaha, NE and will entertain with wildlife-themed tricks and magic. Also appearing will be Gnatalie, the world's only trained gnat!!!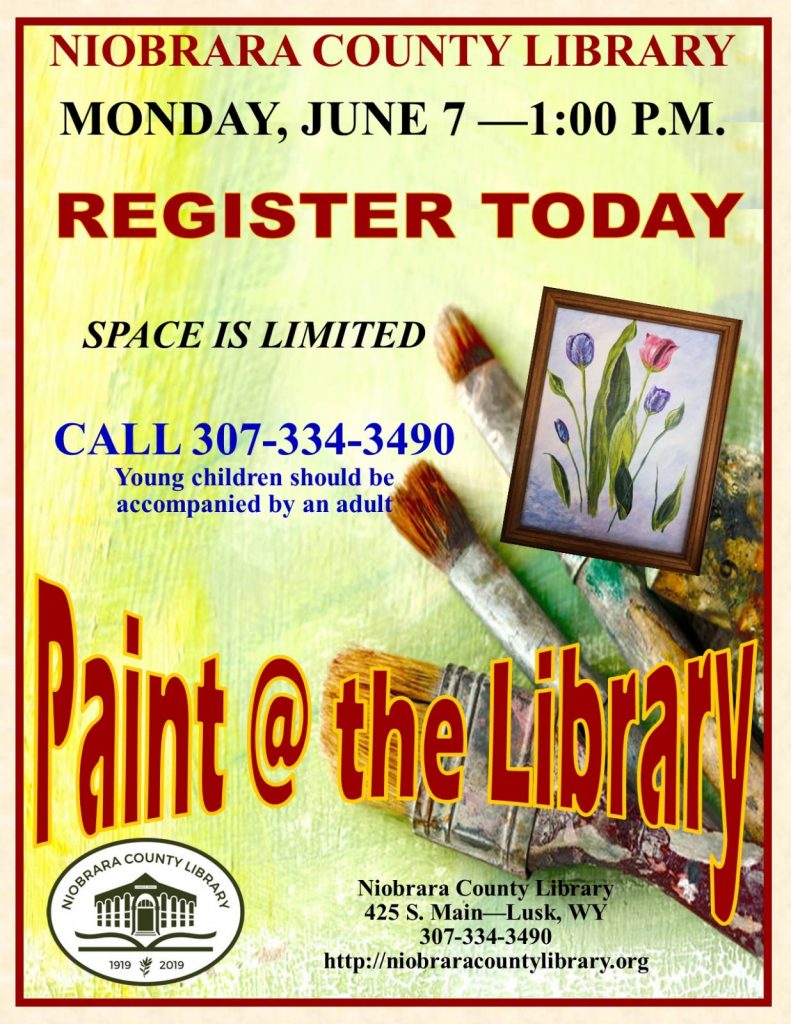 Miss Barb has a tulip painting planned for "Paint @ the Library" on Monday, June 7 at 1 p.m. – young children should be accompanied by an adult. Space is limited so call 307-334-3490 soon to register.
Kyle Groves Magic will be presented on Wednesday, June 9 at 1 p.m.You'll remember Kyle from Mr. E and Kyle's past performances. Remember those burned up tennis shoes? Kyle is skilled with a variety of illusions and is sure to keep you wondering!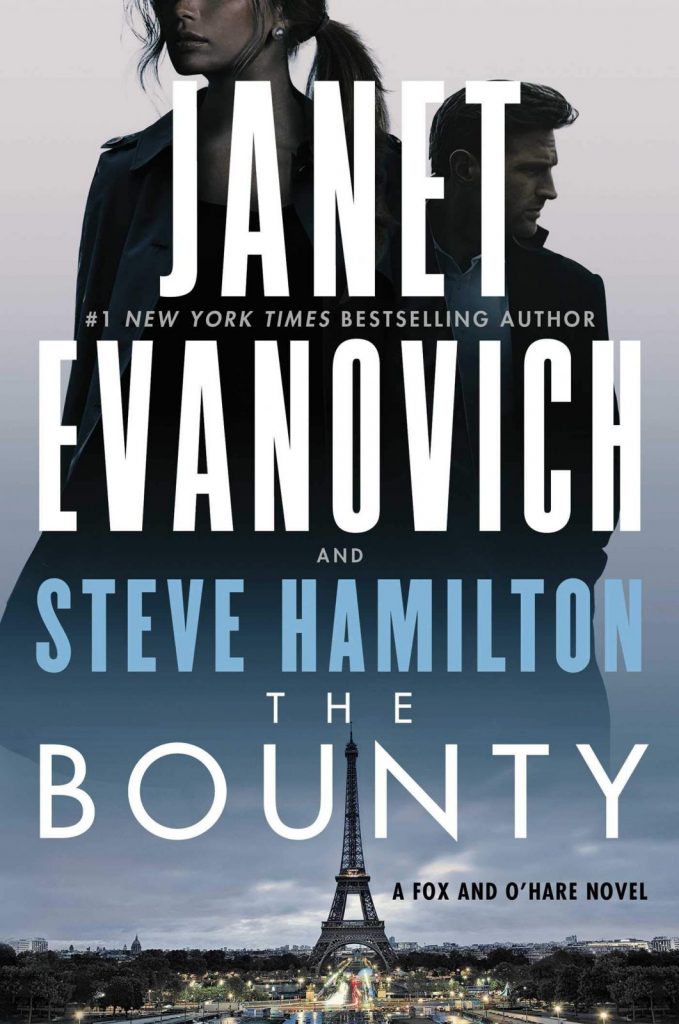 One of Janet Evanovich's latest novels is "The Bounty." Special Agent Kate O'Hare and international con man Nick Fox face their most dangerous foe yet – a vast, shadowing international organization known only as The Brotherhood – who is on a frantic search for a lost train loaded with $30 billion in gold. There is only one man who can find the fortune and bring down The Brotherhood – Nick's father, Quentin. As the stakes get higher they have to call on Kate's father, Jake, a retired Special Forces operative. These four have all the skills needed to complete the mission…if they can survive each other. "The Bounty" is also available in Libby!
Other new fiction books are "Double Jeopardy" by Stuart Woods, "The Red Book" by James Patterson, "Half Life" by Jillian Cantor, "A Good Day for a Massacre" by William W. Johnstone, "Animal Instinct" by David Rosenfelt, "Stars Over Alaska" by Jennifer Snow and "The Path to Sunshine Cove" by RaeAnne Thayne. A new young adult book is "With You All the Way" by Cynthia Hand.
"Dirty Gold: the Rise and Fall of an International Smuggling Ring" by Jay Weaver is among new non-fiction along with "Einstein's Fridge: How the Difference Between Hot and Cold Explain the Universe" by Paul Sen and "The First-Time Gardener: Growing Vegetables, All the Know-How and Encouragement You Need to Grow and Fall In Love With Your Brand-New Food Garden" by Jessica Sowards.
The Lennea Lewis Slagle Children's Library has these new junior titles "Millie Maven and the Bronze Medallion" by Ted Dekker, "Wings of Fire: the Dangerous Gift" by Tui T. Sutherland, and "The One Thing You'd Save" by Linda Sue Park. Newer easy books are "Double the Dinosaurs" by Diana Murray, "A New Day" by Brad Meltzer, "You Are My Happy" by Hoda Kotb and "Peppa Pig and the Earth Day Adventure" by Neville Astley.
"Bubbles" is the theme for Storyhour on Tuesday, June 1, 2021.  Storyhour is held from 10 to 11 a.m. every Tuesday throughout the year. The Friends of the Library sponsor the 24/7 storyline, Dial-A-Story! Call 307-334-3274 today!
Browse the library's online catalog by going to: http://niobraracountylibrary.org and clicking on WyldCat. Patrons have the option to place reserves on items and also renew some materials. Borrows from other library's can also be initiated. Your Niobrara County Library card number and PIN give you access to all of the resources available.
Library hours are Monday, Tuesday, Thursday, Friday 10 a.m. to 6 p.m., and Wednesday 12 p.m. to 7 p.m.