The Niobrara County Library Foundation is hosting a Wine Tasting fundraiser on Saturday, June 5 at the Niobrara Country Club at 4 p.m. This event is kicking off the "Twenty-five by 2025" campaign to raise $250,000 for endowment principal by 2025. Tickets are $40; for more information contact foundation members or the library at 307-334-3490.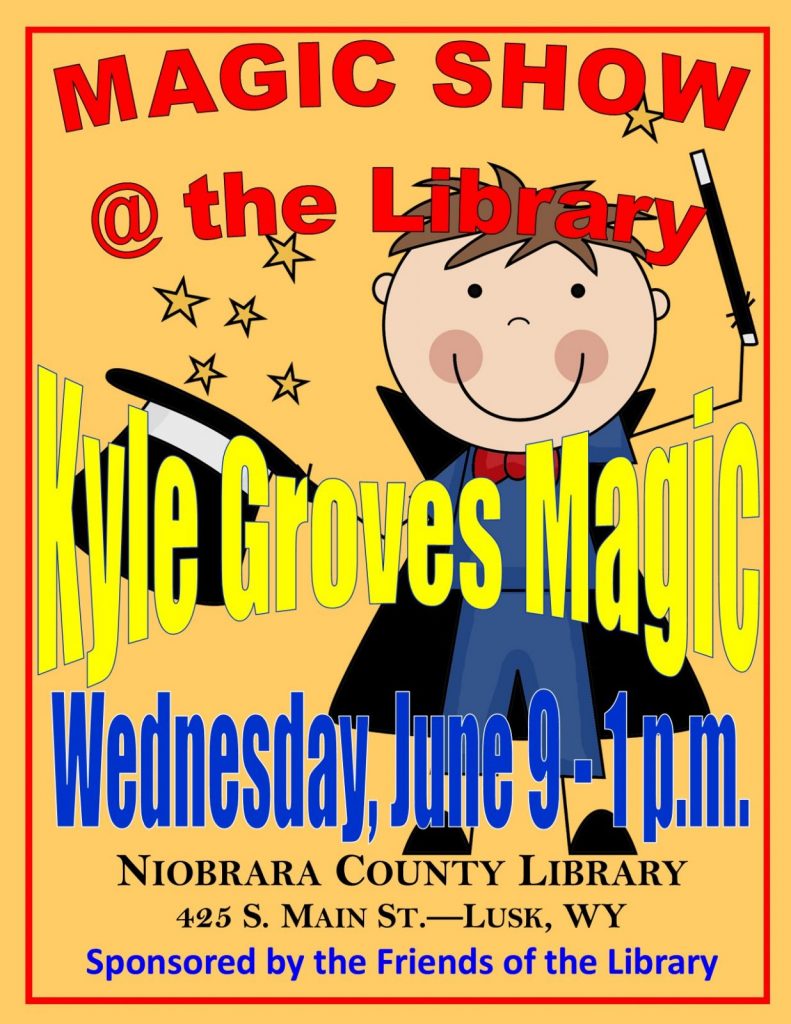 Wednesday, June 9 at 1 p.m. Kyle Groves will be performing a fun Magic Show at the library. You'll remember Kyle when he performed in the past with his dad, "The Incredible Mr. E." The show is sure to be fun for everyone – plan to attend!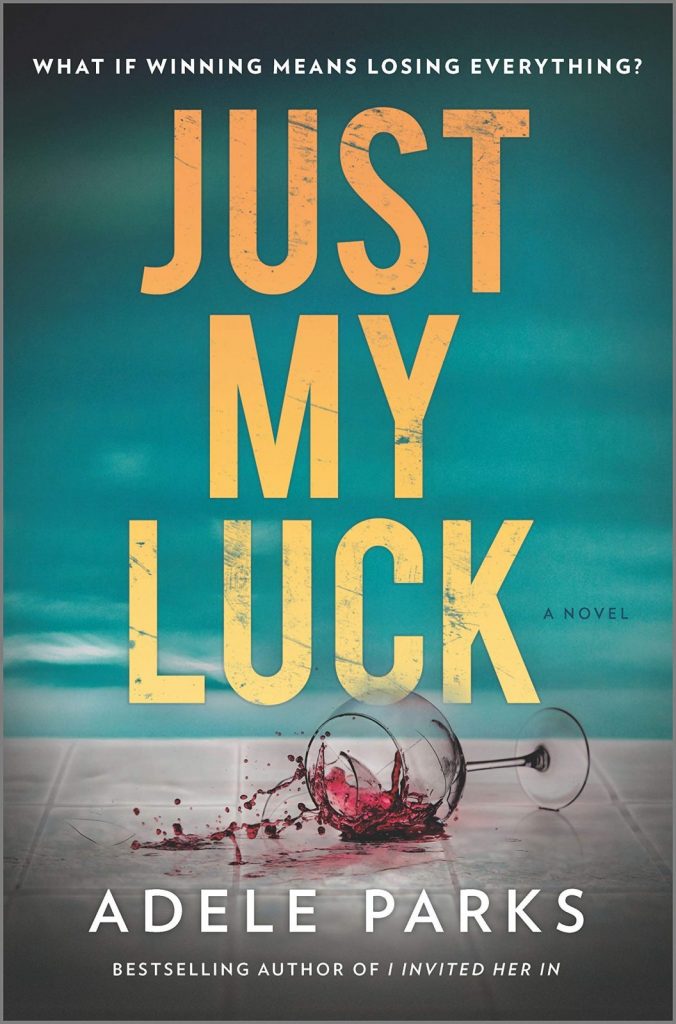 A new book by a new author in our library is "Just my Luck" by Adele Parks. For 15 years Lexi and Jake have played the same 6 numbers with their friends. Over drinks, dinner parties, and summer barbecues the couples have discussed the important stuff and laughed off their disappointments when they fail to win anything. Then there's a rift in the group and the other two couples drop out. Lexi and Jake continue to play the same numbers. One day they find themselves with a ticket worth millions – and the other couples are determined to claim a share.
Other new fiction books are "A Love Like This" by Diana Palmer, "Tell No Lies" by Allison Brennan, "The Dark Sunrise" by Terrence McCauley, "Miss Julia Happily Ever After" by Ann B. Ross, "The Aspen Grove" by Jane Fulkerson, "Turn a Blind Eye" by Jeffrey Archer, "Love's Surprise" by Johnnie Alexander and "Reaction Shot" by Patricia McLinn. A new young adult book is "The Tuttle Twins and the Little Pink House" by Connor Boyack.
New on the non-fiction shelf are "Call of the Wild: How We Heal Trauma, Awaken Our Own Power, and Use It For Good" by Kimberly Ann Johnson, "The Nazi's Granddaughter: How I Discovered My Grandfather Was a War Criminal" by Silvia Foti and "Remember: the Science of Memory and the Art of Forgetting" by Lisa Genova.
The Lennea Lewis Slagle Children's Library has these new junior titles "Across the Pond" by Joy McCullough, "The Secret of Bigfoot Valley" by Gertrude Chandler Warner and "Nettie McCorkle and the Horse Race" by Gus Brackett. Some of the newer easy books are "Be a Tree!" by Maria Gianferrari, "Something's Wrong" by Jory John, "You Have to Read This Book" by Bruce Eric Kaplan and "I Am Not a Dog Toy!" by Ethan T. Berlin.
"Bubbles" is the theme for Storyhour on Tuesday, June 8, 2021.  Storyhour is held from 10 to 11 a.m. every Tuesday throughout the year! Call 307-334-3274 to hear a recorded story. Dial-A-Story is sponsored by the Friends of the Library. Dial in and enjoy a new story every week!
Check out the apps Libby/Overdrive and Hoopla in your app store to use with your library card for digital materials such as ebooks, audiobooks, magazine, movies, comics and television shows. Your card number, combined with your PIN give you access. You also have access to all of the digital resources through gowyld.net and Gale Legal Forms, check it out on the library's website: http://niobraracountylibrary.org.
Library hours are Monday, Tuesday, Thursday, Friday 10 a.m. to 6 p.m., and Wednesday 12 p.m. to 7 p.m. Stop in soon!