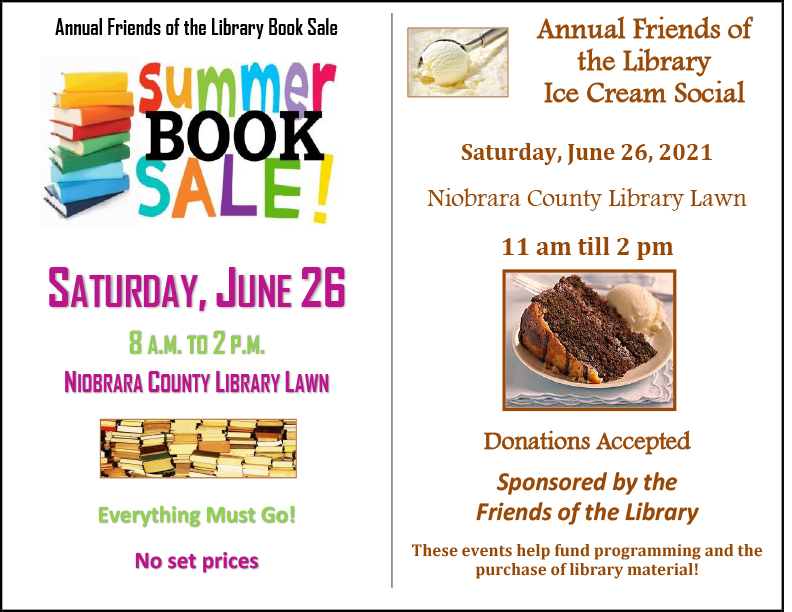 Be sure to stop by on Saturday, June 26 for the Friends of the Library annual book sale and ice cream social! The book sale begins at 8 a.m. and includes a ton of materials – something for everyone! The ice cream social begins at 11 a.m. and features homemade cakes and desserts. Proceeds from both events help the Friends of the Library provide programming throughout the year – everything from the Hey Kids! Program to the Dolly Parton Imagination Library and the annual RIF programs held each winter, not to mention all of the live presenters that entertain your children!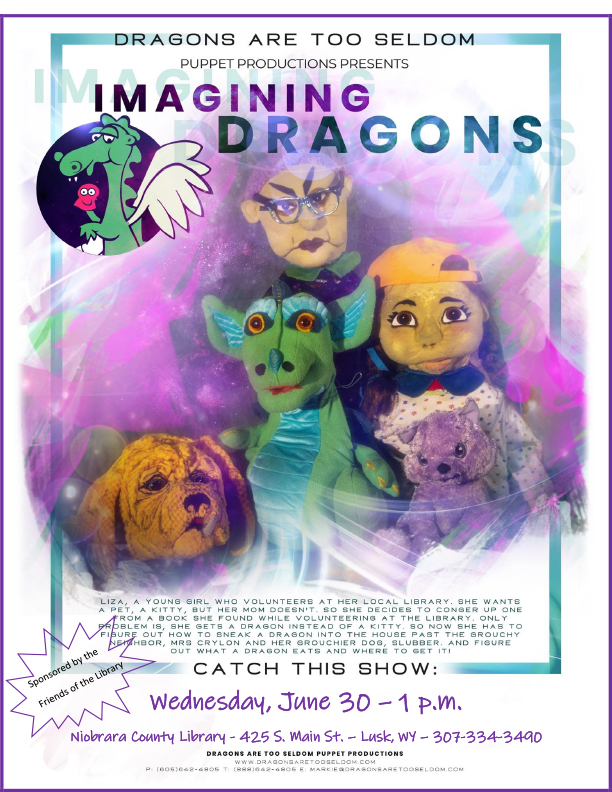 "Imaging Dragons" will be presented on Wednesday, June 30 at 1 p.m. at the library. Puppeteer Markie Scholz returns with a fun and imaginative show for your children! Plan to attend. This program is sponsored by the Friends of the Library!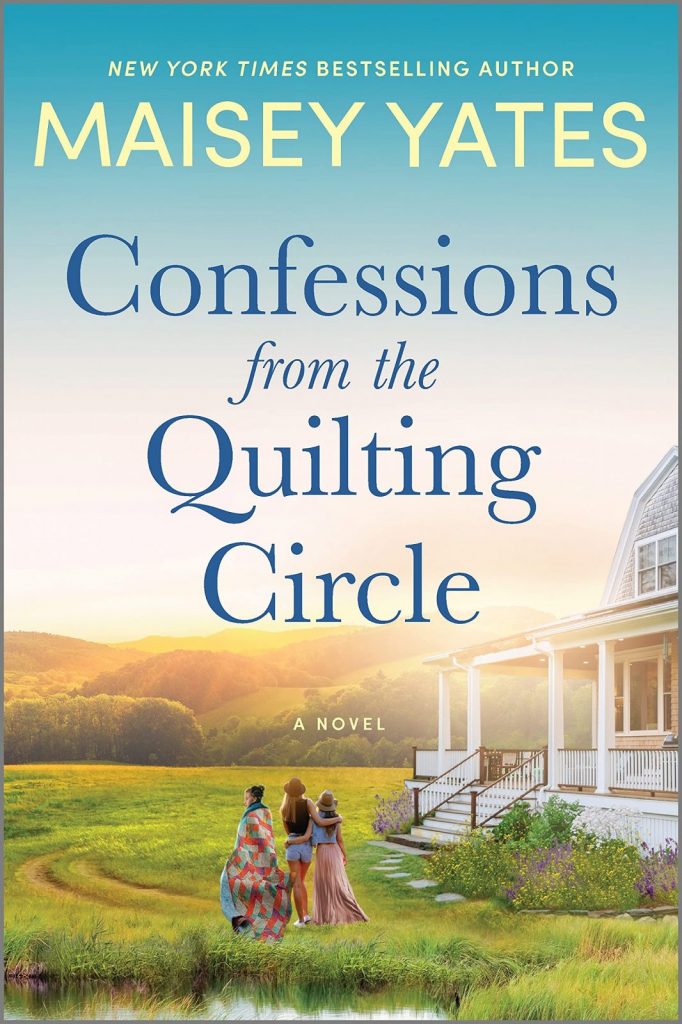 "Confessions From the Quilting Circle" is Maisey Yates latest novel. The Ashwood women, Lark, Hannah, Avery and their mother Mary, don't have much in common…. except their ability to keep secrets. When the grandmother dies, the women come together to dispose of her estate. They discover an unfinished quilt and decide to finish it. They must lean on each other as never before if they are to stitch their family back together one truth at a time – like the quilt.
Other new fiction books are "The Warlord" by Gena Showalter, "Country Proud" by Linda Lael Miller, "Bone Rattle" by Marc Cameron, "Sunset on Moonlight Beach" by Sheila Roberts, "The Lady Has a Past" by Amanda Quick, "Grasshoppers in Summer" by Paul Colt, "When the Stars Go Dark" by Paula McLain and "Family Reunion" by Nancy Thayer. A new young adult book is "Realm Breaker" the first in a new series by Victoria Aveyard.
"The Nine: the True Story of a Band of Women Who Survived the Worst of Nazi Germany" by Gwen Strauss is among new non-fiction titles along with "Killing the Mob" by Bill O'Reilly and "You'll Never Believe What Happened to Lacey: Crazy Stories About Racism" by Amber Ruffin.
The Lennea Lewis Slagle Children's Library has these new junior titles "I Am Skye, Finder of the Lost" by Catherine Stier, "When Life Gives You Lemons, Make a Peach Pie" by Erin Soderberg Downing and "The Hidden Room" by Dori Hillestad Butler. Several of the newer easy books are "Regina Is Not a Little Dinosaur" by Andrea Zuill, "The Lost Little Bird" by David McPhail, "Bear Can't Wait, by Karma Wilson and "The Middle Kid" by Steven Weinberg.
"Happy (early) 4th of July!" is the theme for Storyhour on Tuesday, June 29, 2021.  Storyhour is held on Tuesdays throughout the year from 10 to 11 a.m. We hope to see you soon! Call 307-334-3274 anytime to hear a recorded story. Dial-A-Story is sponsored by the Friends of the Library.
Libby/Overdrive is now available statewide and features ebooks, digital audio and digital magazines! Your library card number and PIN give you access to all of the "Virtual Library of Wyoming" resources. Niobrara County library card holders also have access to Hoopla with ebooks, digital audio, digital music, movies, television and comics. Your library card number and PIN give you access to all of these resources. For help or questions be sure to stop by. Proof of local address is required to obtain a Niobrara County Library card.
Library hours are Monday, Tuesday, Thursday, Friday 10 a.m. to 6 p.m., and Wednesday 12 p.m. to 7 p.m.