Monday, August 9 the library will host "Paint @ the Library" at 1 p.m. Call the library at 307-334-3490 to reserve your space! Barb Orr has a landscape painting planned for the event. Space is limited so call soon!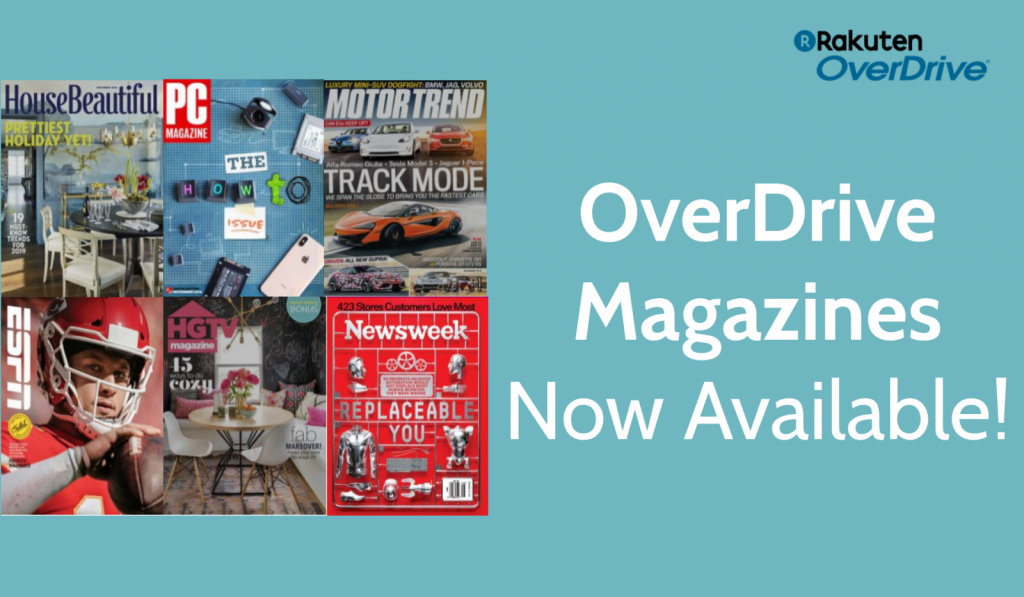 Digital magazines are now available to checkout through Libby/Overdrive! Your library card number and PIN give you access to this free resource, courtesy of the Wyoming State Library. Over 3000 titles from around the world are available including your favorites! Check it out today!
The fall book discussion series "Every Family Has a Story" begins on Tuesday, September 7 with the book "Late Migrations: a Natural History of Love and Loss" by Margaret Renkl. Growing up in Alabama, Renkl was a devoted reader, an explorer of riverbeds and red-dirt roads, and a fiercely loved daughter. Here, in brief essays, she traces a tender and honest portrait of her complicated parents—her exuberant, creative mother; her steady, supportive father—and the bittersweet moments that accompany a child's transition to caregiver. Barb Baker returns to facilitate discussions which begin at 6 p.m. Stop by the library or call 307-334-3490 to register and pick up the first book. Other books in the series are: "Inheritance" by Dani Shapiro, "The Beekeeper of Aleppo" by Christy Lefteri and "The Last Cowboys" by John Branch.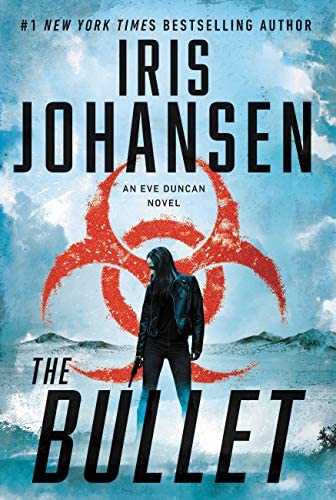 Iris Johansen's latest novel is "The Bullet." Diane Connors is a dedicated doctor with the world's biggest secret, but during private research trials word has gotten out and the wrong people want her achievement for their own ends. With nowhere else to turn, Diane finds herself asking help from her ex-husband, Joe Quinn, but powerful people are determined that Diane's discovery goes with her to the grave – even if Joe and Eve get buried with her. "The Bullet" is also available on CD and digitally in Libby/Overdrive.
Other new fiction books "An Amish Surprise" by Shelley Shepard Gray, "The Warsaw Orphan" by Kelly Rimmer, "The House of Styx" by Derek Kunsken, "This Cowboy of Mine" by R. C. Ryan, "The Ultimate Betrayal" by Kat Martin, "Beyond the Rio Gila" by Scott G. Hibbard, "Shadow Storm" by Christine Feehan and "The Summer Cottage" by Anne Rains.
New on the non-fiction shelf are "Wild Rescues: A Paramedic's Extreme Adventures in Yosemite, Yellowstone, and Grand Teton" by Kevin Grange, "Breaking the News: Exposing the Establishment Media's Hidden Deals and Secret Corruption" by Alex Marlow and "Chris Beat Cancer: a Comprehensive Plan for Healing Naturally" by Chris Wark.
The Lennea Lewis Slagle Children's Library has these new junior titles "Ben Yokoyama and the Cookie of Endless Waiting" by Matthew Swanson, "What Comes Next" by Rob Buyea, and "The Last Kids on Earth" series by Max Brallier. Among the newer easy books are "Cook-A-Doodle-Do" by Janet Stevens, "Free to be Elephant Me" by Giles Andreae, "Grandad's Camper" by Harry Woodgate and "The Case of the Missing Noodles" by William Anthony.
"Fair Time!" is the theme for Storyhour on Tuesday, August 3, 2021. Storyhour is held from 10 to 11 a.m. on Tuesdays throughout the year! Be sure to come by soon with your preschool-aged children for stories, crafts, activities and fun! Call 307-334-3274 anytime to hear a recorded story; Dial-A-Story is sponsored by the Friends of the Library.
Check out the library's historical database by going to http://niobraracountylibrary.org and clicking on Historicals. You'll be able to browse local history as well as business histories. Items are added to the database regularly so be sure to check back for new stories!
Library hours are Monday, Tuesday, Thursday, Friday 10 a.m. to 6 p.m., and Wednesday 12 p.m. to 7 p.m.