Meghan Casey and Rocky Mountain Puppets will present "Tall Tales of the Lost Temple" on Monday, July 26 at 1 p.m. Meghan is an accomplished ventriloquist and her shows always have everyone laughing! Be sure to plan to attend!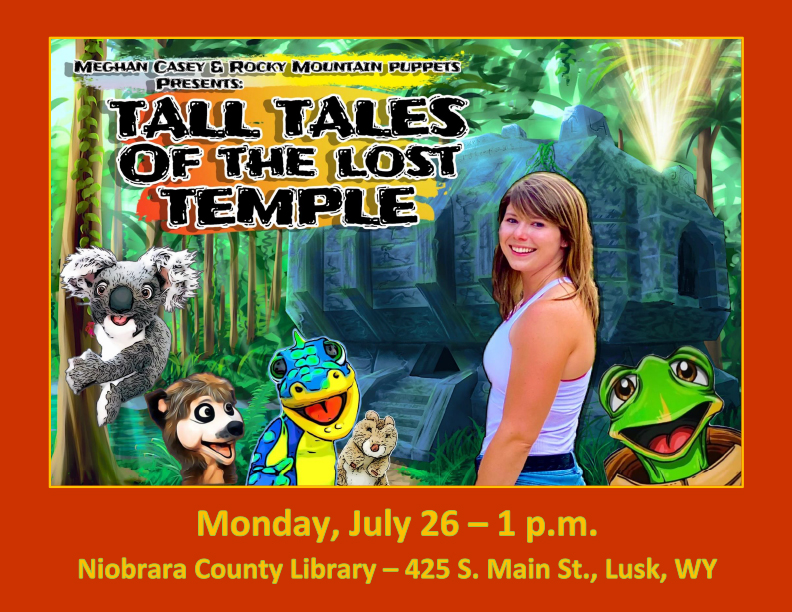 Digital magazines are now available to checkout through Libby/Overdrive! Your library card number and PIN give you access to this free resource, courtesy of the Wyoming State Library. Over 3000 titles from around the world are available including your favorites! Check it out today!
Call the library at 307-334-3490 to register for August's Paint @ the Library program. Barb has a summer landscape planned for Monday, August 9 at 1 p.m. Children under 10 should be accompanied by an adult. Space is limited, call today!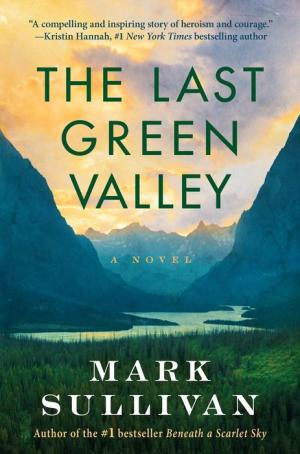 "The Last Green Valley" is Mark Sullivan's latest novel which is based on fact. In March 1944, siblings Emil and Adeline Martel have to make a terrible decision: do they wait for the Soviet intrusion and risk being sent to Siberia or do they reluctantly follow the wolves – murderous Nazi officers who have pledged to protect "pure-blood" Germans? They decide that they must leave their land and go with the "wolves" in search of freedom in the west, ending up in Montana. "The Last Green Valley" is also available on CD.
Other new fiction books "Basil's War" by Stephen Hunter, "Aftermath" by Terri Blackstock, "Golden Girl" by Elin Hilderbrand, "Then Came Mulvane" by William Heuman, "The Stepsisters" by Susan Mallery, "Beth and Amy" by Virginia Kantra, "Hour of the Witch" by Chris Bohjalian, and "The Summer Seekers" by Sarah Morgan.
New non-fiction books are "Metabolical: the Lure and Lies of Processed Food, Nutrition, and Modern Medicine" by Robert H. Lustig, "The Ride of Her Life: the True Story of a Woman, Her Horse, and Their Last-Chance Journey Across America" by Elizabeth Letts and "Home Ec For Everyone: Practical Life Skills in 118 Projects" by Sharon Bowers.
 The Lennea Lewis Slagle Children's Library has these new junior titles "City Spies: Golden Gate" by James Ponti, "The 130-Story Treehouse" by Andy Griffiths and "A Lamb Called Lucky" by Helen Peters. A few of the newer easy books are "The Case of the Locked Library" by William Anthony, "Summer with Lily and Milo" by Pauline Oud, "My America" by Karen Katz and "The Octopus Escapes" by Maile Meloy.
"National Bird!" is the theme for Storyhour on Tuesday, July 27, 2021.  Storyhour is held from 10 to 11 a.m. every Tuesday throughout the year for preschool aged children. Call 307-334-3274 anytime to hear a recorded story! Dial-A-Story is sponsored by the Friends of the Library.
Browse the online catalog by clicking on WyldCat on http://niobraracountylibrary.org, your library card number and PIN will give you access to your account to renew some items, place reserves on items and initiate loans from libraries throughout Wyoming. Check it out today and don't hesitate to stop by the library for more information.
Library hours are Monday, Tuesday, Thursday, Friday 10 a.m. to 6 p.m., and Wednesday 12 p.m. to 7 p.m.