Thank you, Jan Hytrek and Carolyn Pflughoeft, for six years of service to Niobrara County by serving on the Library Board of Trustees! New board members, Kathy Coon and Ingrida Heil join Chairman Brenda Phipps, VP/Secretary Virginia Pullen and Treasurer Valerie Wasserburger.
The fall book discussion series, "Every Family Has a Story" begins with the discussion of the memoir "Late Migrations: a Natural History of Love & Loss" on Tuesday, September 7 at 6 p.m. Barb Baker returns to lead the discussion. Register and pick up the first book by stopping by the library or calling 307-334-3490.
Several test preparation and skills building resources are available to you at no charge through GoWyld! Go to http://gowyld.net and click on "Test Preparation and Skills Builders" – your library card number (29092…) and PIN will give you access. "Learning Express Library" is a comprehensive, interactive learning platform of practice tests and tutorials designed to help students and adult learners succeed on many common academic and licensing tests. Practice tests include everything from the ASVAB to ACT to Algebra! Also be sure to check out "Driving Tests" – free practice for your Wyoming drivers license, this also includes the 2021 handbook! If online course are of interest you'll want to check out "LinkedIn Learning" with thousands of free courses with everything from accounting to software to small business marketing! Check it all out today and don't hesitate to stop by the library for more information.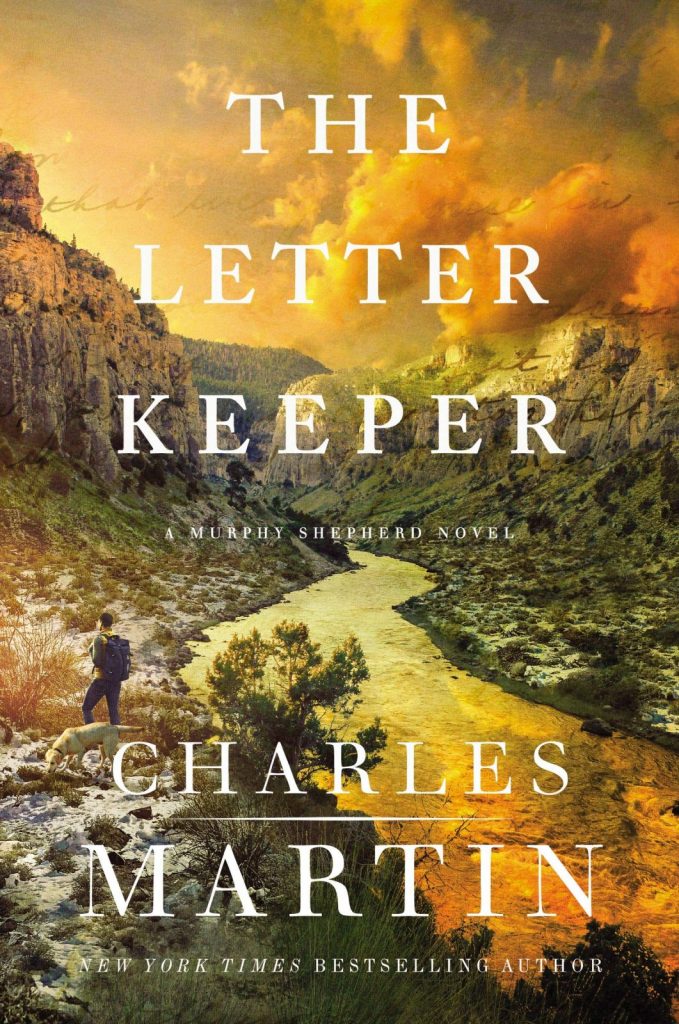 "The Letter Keeper" is Charles Martin's latest novel. Murphy Shepherd has made a career of finding those no one else could. When his new wife, her daughter and two other teenage girls are stolen, he is left questioning all he thought to be true. With more dead ends than leads, he has no idea how to find his loved ones – but he is willing to expend his last breath trying to bring them home. "The Letter Keeper" is also available digitally in Libby/Overdrive.
Other new fiction books include "The Cowboy Way" by Elmer Kelton, "Come Back to Me" by Jody Hedlund, "Ghost Blows a Kiss" by Carolyn Hart, "A Study in Crimson" by Robert J. Harris, "The Not So Quiet Life of Calamity Jane" by K. Lyn Wurth, "Wildflower Season" by Michelle Major and "The Final Twist" by Jeffery Deaver. A new young adult book is "The Betrayed" by Kiera Cass.
"Home Waters: a Chronicle of Family and a River" by John N. Maclean is among new nonfiction books along with "Cyber Crisis: Protecting Your Business From Real Threats in the Virtual World" by Eric Cole and "Make It Morning" by Jodi Bainter.
The Lennea Lewis Slagle Children's Library has these new junior titles "Magical Rescue Vets: Oona the Unicorn" by Melody Lockhart, "Bear Bottom" by Stuart Gibbs and "The Islanders" by Mary Alice Monroe. Newer easy books include "Not Yeti" by Kelly DiPucchio, "Atticus Caticus" by Sarah Maizes, "Summer Camp Critter Jitters" by Jory John and "Turtle in a Tree" by Neesha Hudson.
"Friendships!" is the theme for Storyhour on Tuesday, August 10, 2021. Storyhour is held from 10 to 11 a.m. every Tuesday all year long! The Friends of the Library sponsor Dial-A-Story, call 307-334-3274 any time to hear a recorded story.
Browse the library online catalog by going to http://niobraracountylibrary.org and clicking on WyldCat. You can browse locally as well as statewide! Your library card number and PIN will allow you to place reserves on items as well as initiate interlibrary requests. Check it out today!
Library hours are Monday, Tuesday, Thursday, Friday 10 a.m. to 6 p.m., and Wednesday 12 p.m. to 7 p.m.