Sunday, August 22 plan to attend the concert by Japanese guitarist Hiroya Tsukamoto at 1 p.m. at the Congregational Church, 120 E. 5th. Tsukamoto plays a mix of eclectic acoustic music and Japanese folk songs. The concert is funded by the Niobrara County Library Foundation and there is no charge to attend.
It's time to register your children for the library's afterschool programs which begin the week of August 23. "Dinos, Dinos, Dinos" is the theme for K-2 which will be held on Tuesdays, beginning August 24 and continues through October 26. Thursdays, beginning August 26, will feature "Creepy, Crawly & Slithering" for grades 3-6 and concludes October 21. The programs are held from 3:40 to 4:45 p.m. Call the library at 307-334-3490 to register your children!
"Every Family Has A Story" is the theme for the fall Dinner & Movie series which begins on Monday, August 30 with the 1938 Oscar winner, "You Can't Take it With You." The film is about a romance between members of two very disparate families – she's from an eccentric clan while he's the gentlemanly son of stuffy, snobbish parents. Deane Tucker, Chadron State College Professor, facilitates discussion and a light meal is available. Library programs are free and open to the public.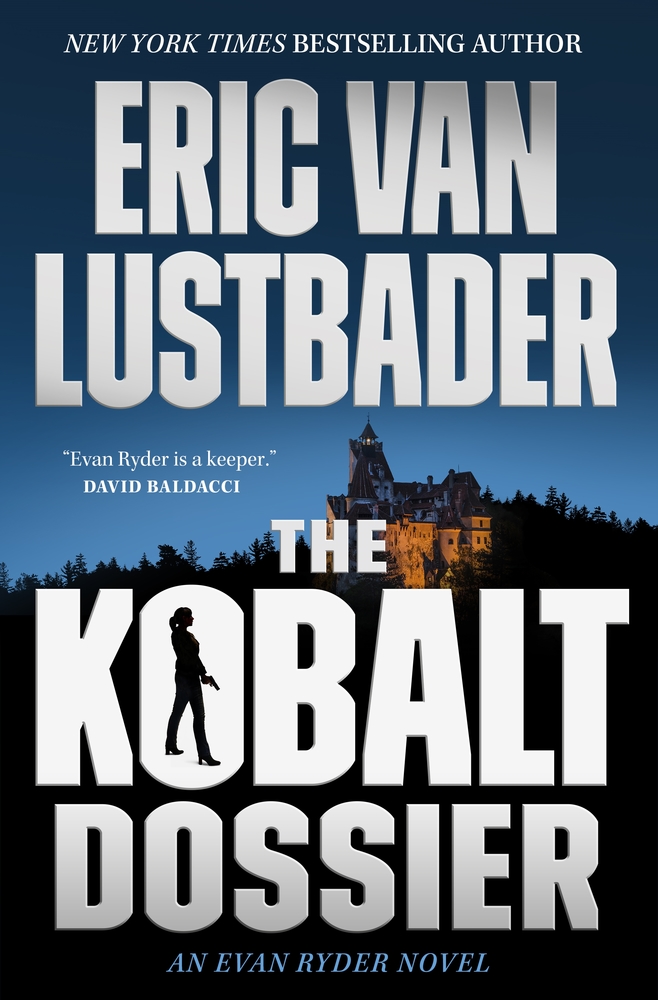 Eric Van Lustbader's latest novel is entitled "The Kobalt Dossier."  After thwarting the violent international syndicate known as Nemesis, Evan Ryder returns to Washington D.C. to find her secret division of the DOD shut down and her deceased sister's children missing. Now the target of a cabal of American billionaires, who were among Nemesis' supporters, Evan and her former boss, Ben Butler, must navigate their intricate past. While all along the way, an unimaginable enemy lurks in the shadows… an adversary whose secret past will upend Evan's entire world and everything she holds dear. "The Kobalt Dossier" is also available on CD.
Other new fiction books are "Breath by Breath" by Morgan Llywelyn, "Million Dollar Demon" by Kim Harrison, "Ride for Justice" by Robert J. Randisi, "Maps for the Getaway" by Annie England Noblin, "The Perfect Murder" by Kat Martin, "Adrift" by W. Michael Gear, "What a Dog Knows" by Susan Wilson and "The House Guests" by Emile Richards.
New non-fiction books are "How I Saved the World" by Jesse Watters, "This is Your Mind on Plants" by Michael Pollan and "Ranger Raid: the Legendary Robert Rogers and His Most Famous Frontier Battle" by Phillip Thomas Tucker.
The Lennea Lewis Slagle Children's Library has these new junior titles "Blue, Barry, & Pancakes Escape From Balloonia" by Dan & Jason, "A Goat Named Willow" by Helen Peters, and the serries "Trapped in a Video Game" by Dustin Brady. Some of the newer easy titles are "The School Play" by Gina Mayer, "Let's Go Swimming" by Norm Feuti, "Elmo Loves Puppies" by Andrea Posner-Sanchez and "The Bad Seed" by Jory Johns.
"Yeah School!" is the theme for Storyhour on Tuesday, August 24, 2021.  Storyhour is held from 10 to 11 a.m. every Tuesday throughout the year. Call 307-334-3274 anytime to hear a recorded story. Dial-A-Story is sponsored by the Friends of the Library.
Browse the library's physical collection by going to http://niobraracountylibrary.org and clicking on WyldCat. If you would like to place reserves on items, your library card number (29092…) and PIN will give you access. Items available digitally through Overdrive are also searchable in WyldCat. Check it out today! Call or stop by if you have questions about using any of the library's resources!
Library hours are Monday, Tuesday, Thursday, Friday 10 a.m. to 6 p.m., and Wednesday 12 p.m. to 7 p.m.