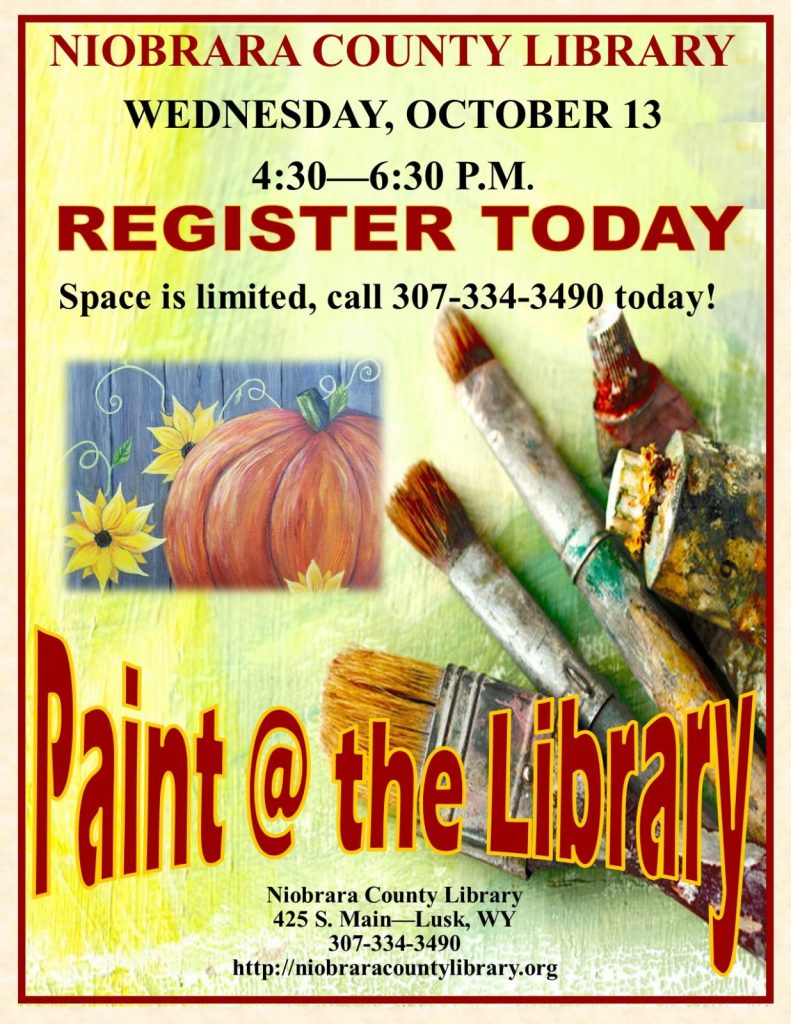 The library will be hosting "Paint @ the Library" on Wednesday, October 13 from 4:30-6:30 p.m. Barb Orr has a "Fall Celebration Pumpkin" painting planned – call today to reserve your space, 307-334-3490.
Have you signed your children up for "1000 Books Before Kindergarten?" The library hosts this program with sponsorship from the Niobrara County Library Foundation. Each time your child reads 100 library books they'll be able to select their very own hardback book to keep. Stop by the library to find out more information!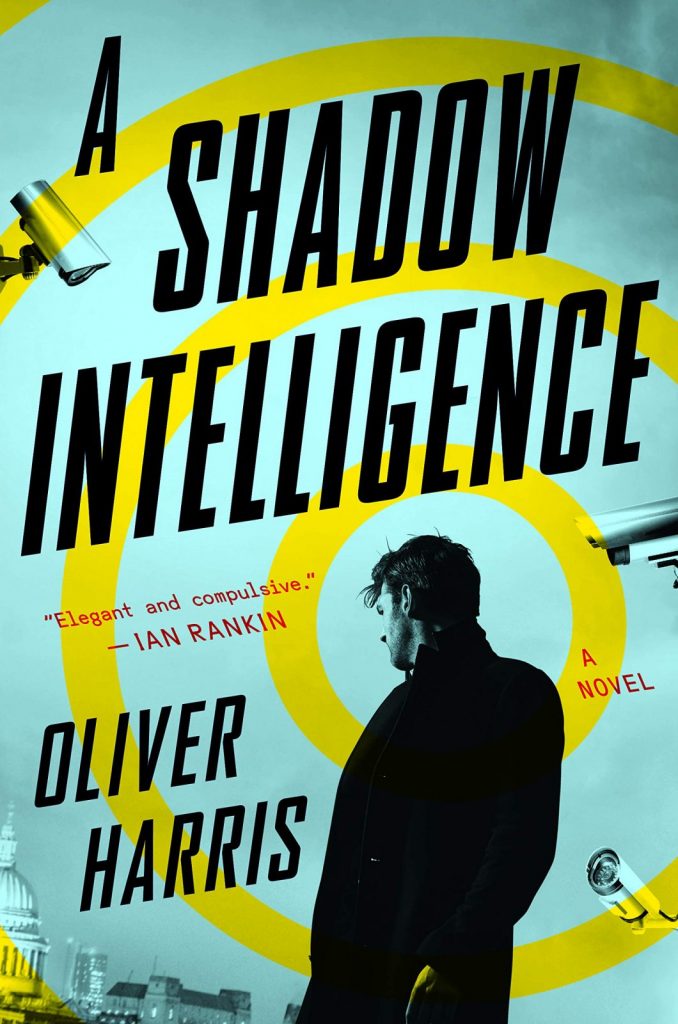 Oliver Harris is a new-to-our-library author with his Elliott Kane series starter, "A Shadow Intelligence." There is a dark side to M16 that makes men like Elliot Kane volatile, inquisitive, and free-floating. When the woman he loves, Joanna Lake, another operative, vanishes without a trace Kane is forced onto center stage. Drawn even deeper into a realm of deception and conflicting agendas he moves from merely infiltrating events to steering them. He needs to find Joanna before the others hunting her do. The digital audiobook is available through Libby/Overdrive.
Other new fiction books are "Broken Spur" by D.B. Newton, "Murder in Chianti" by Camilla Trinchieri, "Sixteen Horses" by Greg Buchanan, "The Women's March: a Novel of the 1913 Woman Suffrage Procession" by Jennifer Chiaverini, "The Wicked Die Twice" by William W. Johnstone, "Say Goodbye" by Karen Rose, "The Painter" by Peter Heller, "Secrets in the Sand" by Carolyn Brown and "Billy Summers" by Stephen King. A new young adult book is "We Are Not Free" by Traci Chee.
New titles on the non-fiction shelf include: "Forever Free: a True Story of Hope in the Fight For Child Literacy" by Terry Swinton Bailey and "All the Frequent Trouble of Our Days: the True Story of the American Woman at the Heart of the German Resistance to Hitler" by Rebecca Donner.
"Columbus Day" is the theme for Storyhour on Tuesday, October 5, 2021.  Storyhour is held from 10 to 11 a.m. each Tuesday throughout the year with stories, crafts, activities & fun! Call 307-334-3274 anytime to hear a recorded story; Dial-A-Story is sponsored by the Friends of the Library. Call today!
Are you a local history buff? Visit the library's webpage: http://niobraracountylibrary.org and scroll to the bottom right to enter your email in order to receive historical postings as well as notification of library events in your inbox. You can also browse History, Obituaries, Birth and Cemetery Records when visiting the website. Check it out today!
Library hours are Monday, Tuesday, Thursday, Friday 10 a.m. to 6 p.m., and Wednesday 12 p.m. to 7 p.m. We hope you stop in soon!