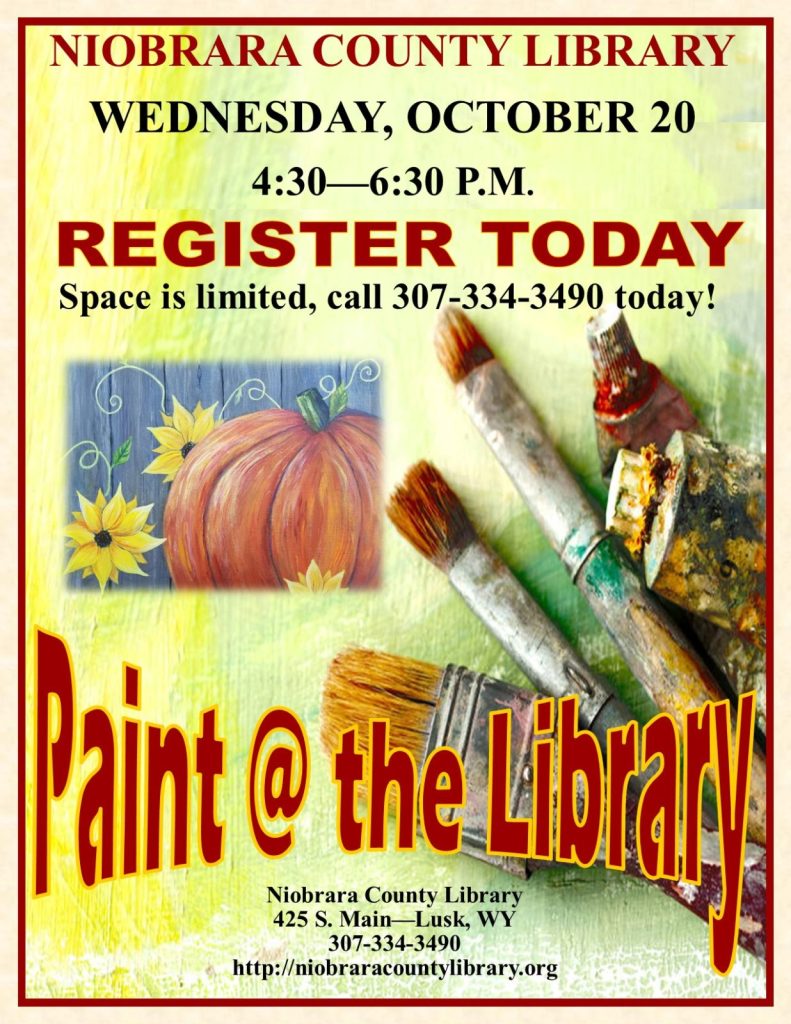 Paint @ the Library has been rescheduled for Wednesday, October 20 from 4:30-6:30 p.m. Call the library at 307-334-3490 to reserve your space for the "Fall Celebration" painting.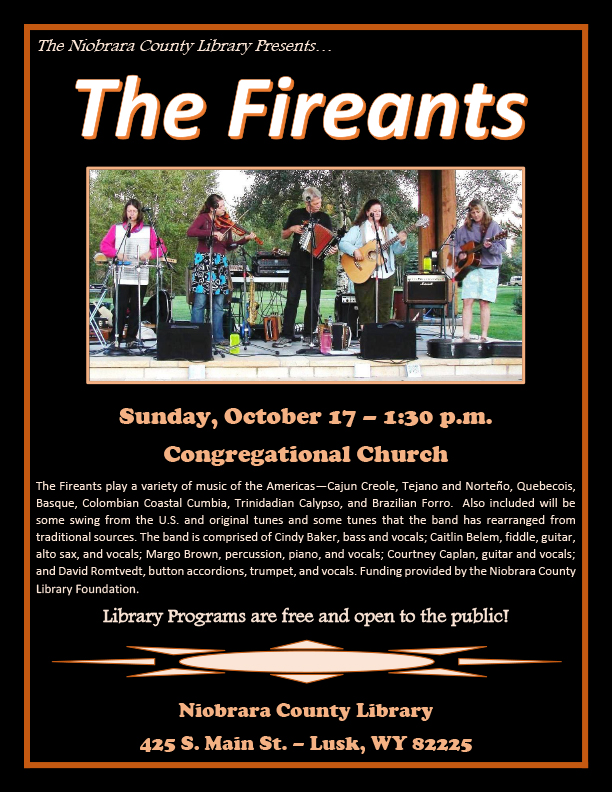 Sunday, October 17 at 1:30 p.m. "The band, "The Fireants" will be in concert at the Congregational Church, 120 E. 5th Street. Traveling from Buffalo, Wyoming and band plays a wide variety of music that is sure to appeal! Visit https://fireantsband.com/ for more information! Library programs are free and open to the public.
The "Every Family Has a Story" dinner and movie series continues with "What's Eating Gilbert Grape" on Monday, October 25 at 6 p.m. The film is the story of a loner who cares for his dysfunctional family. Deane Tucker, Chadron State College Professor, facilitates the discussion and a light meal is available.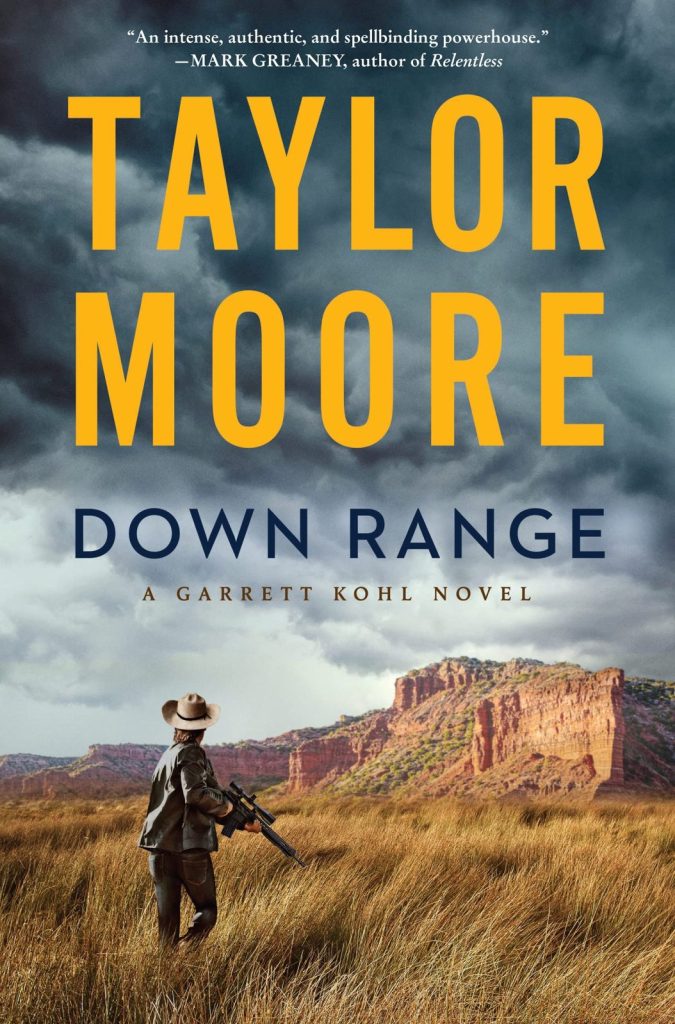 Another well-received debut novel is "Down Range" by Taylor Moore. As a decorated undercover DEA special agent Garrett Kohl has traveled the world, but it's the high plains of Texas that he calls home. Ordered back to Texas on a short mission, he is unsettled to discover the once peaceful ranching community is under attack by a band of criminals that are now terrorizing his own family – unfortunately for the criminals… Kohl, besides being with the DEA, is a battled-hardened Green Beret who spent the better part of his career hunting terrorists. Now these murderers will find out the hard way that the only thing tougher than this land is the people who call it home. "Down Range" is also available digitally through Libby/Overdrive.
Other new fiction books are "The Maidens" by Alex Michaelides, "Second Chance at Sunflower Ranch" by Carolyn Brown, "Ice and Stone" by Marcia Muller, "The Bitter Taste of Murder" by Camilla Trinchieri, "The River" by Peter Keller, "The Madness of Crowds" Louise Penny, "Murder Most Fowl" by Donna Andrews, "Blind Tiger" by Sandra Brown, and "Lightning Strike" by William Kent Krueger. A new young adult book is "Dear Martin" by Nic Stone.
"The Last Things We Talk About: Your Guide to End-of-Life Transitions" by Elizabeth T. Boatwright is among new non-fiction titles along with "Quilting: 20 Mindful Makes to Reconnect Head, Heart, & Hands" by Elli Beaven.
The Lennea Lewis Slagle Children's Library has these new junior titles "A Whale in the Wild" by Roseanne Parry, "Hello, Universe" by Erin Entrada Kelly and "The Bad Guys in the Baddest Day Ever" by Aaron Blabey. A few of the newer easy books are "Boz's Pumpkin Party" by Michael Anthony Steele, "Happy Halloween!" by Pinkfong, "Hardly Haunted" by Jessie Sima and "Why Is Baby Grumpy?" by Joey Spiotto.
"Ghostly Friends!" is the theme for Storyhour on Tuesday, October 19, 2021. Storyhour is held from 10 to 11 a.m. every Tuesday throughout the year. Children enjoy stories, crafts & activities as well as social interaction. The Friends of the Library sponsor Dial-A-Story! Call 307-334-3274 anytime to hear a recorded story.
Browse the library's collection by going to http://niobraracountylibrary.org and clicking on WyldCat. You can browse titles in our local library as well as throughout the state of Wyoming and beyond. Your library card number and PIN will allow you to place reserves on items and initiate interlibrary loans as well as give you access to all of the available digital libraries, including resources in http://gowyld.net.
Library hours are Monday, Tuesday, Thursday, Friday 10 a.m. to 6 p.m., and Wednesday 12 p.m. to 7 p.m. Stop in soon!