Have you checked out the new online catalog? Go to https://niobraracountylibrary.org and click on WyldCat. Browse local library items as well as digital items through Libby powered by Overdrive and Hoopla with one search and, with a click of a button, you can see what's available statewide. Your library card number and PIN give you access to all of these resources. If you are new to Niobrara County you can apply online for a library card and then bring in proof of address to complete the process. Check it all out today and don't hesitate to call (307-334-3490) or stop by the library for more information.
Visit GoWyld.net for educational and research databases and opportunities. One example is LinkedIn Learning. You can choose from thousands of online courses to learn in-demand skills from real-world industry experts, including accounting, software, business and even parenting. There are several certification and continuing education courses as well as some academic courses. Your library card number and PIN give you access! Stop by the library for more information.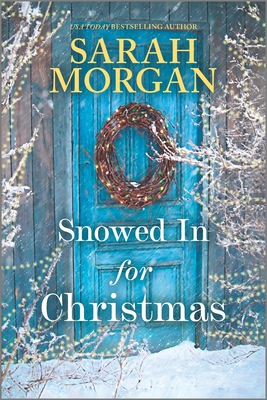 "Snowed in for Christmas" by Sarah Morgan is one of the library's newest holiday novels. This Christmas the Miller siblings: Ross, Alice, and Clemmie have one goal – to avoid their family's endless stream of prying questions. Then Lucy Clarke appears on their doorstep. She came to deliver a business proposal to Ross, but instead she is mistaken for his girlfriend. By the time the confusion is cleared up they are snowed in. Tensions bubble to the surface and Lucy finds herself facing a big family fallout with a family that isn't hers. The audio is available in Hoopla.
Other new holiday books are "All is Bright" by RaeAnne Thayne, "Home Sweet Christmas" by Susan Mallery, "Christmas at the Cupcake Café" by Jenny Colgan, "The Twelve Topsy-Turvy Very Messy Days of Christmas" by James Patterson, "Dashing through the Snowbirds" by Donna Andrews, "The Christmas Spirit" by Debbie Macomber, "Holidays in Virgin River" by Robyn Carr, "A Christmas Memory" by Richard Paul Evans and "Santa's Little Yelpers" by David Rosenfelt. A new young adult book is "Miss Peregrine's Museum of Wonders" by Ransom Riggs.
"Five Floors Up: the Heroic Family Story of Four Generations in the FDNY" by Brian McDonald, "Afternoons With Harper Lee" by Wayne Flynt and "Girls on the Brink" by Donna Jackson Nakazawa.
The Lenna Lewis Slagle Children's Library has these new junior titles "The Missing Magic" by Rebecca Elliott, "Escape from East Berlin" by Andy Marino and "Diary of a Wimpy Kid: Diper Overload" by Jeff Kinney. Newer picture books include "Paw Patrol: Christmas is Coming" by Hollis James, "The Christmas Pine" by Julie Donaldson, "Little Tractor and the Christmas Tree" by Natalie Quintart, "The Donkey's Song: a Christmas Nativity Story" by Jacki Kellum, "Reindeer Helper" created by Amy Krouse Rosenthal and "A Very Mercy Christmas" by Kate DiCamillo.
"Rudolph and Friends!" is the theme for Storyhour on Tuesday, December 13, 2022. Storyhour is held from 10 to 11 a.m. every Tuesday throughout the year for preschool-aged children. Bring your children by soon for fun stories, activities and crafts! Dial-A-Story is available 24/7 by calling 307-334-3274, the Friends of the Library sponsor this storyline.
Library hours are Monday, Tuesday, Thursday, Friday 10 a.m. to 6 p.m., and Wednesday 12 p.m. to 7 p.m. Stop in soon!