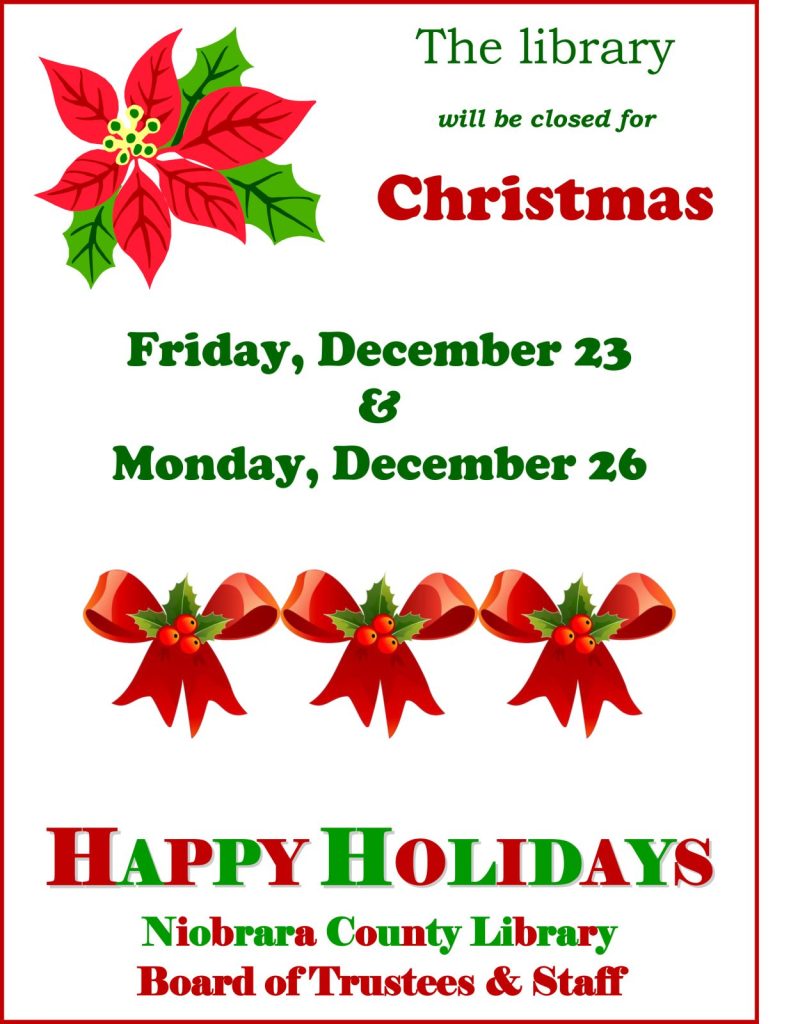 The library will be closed Friday, December 23 and Monday, December 26, 2022 for Christmas and Monday, January 2, 2023 for New Year's. Happy Holidays!
Cormac McCarthy, who received a Pulitzer Prize for "The Road," has a new novel entitled "The Passenger." It is three o'clock in the morning when Bobby Western plunges from a Coast Guard tanker. His dive light illuminates the sunken jet with nine bodies still buckled in their seats. Missing is the flight bag, the plane's black box, and the tenth passenger – but how? McCarthy's second book in the series, "Stella Maris" is also available. These books are available digitally in Libby.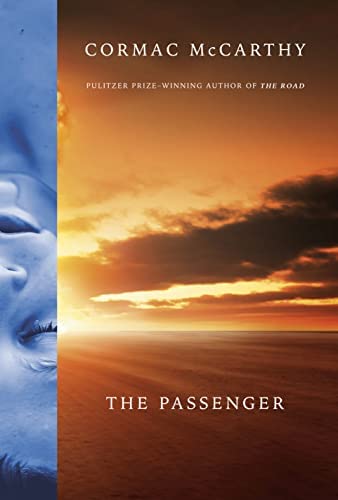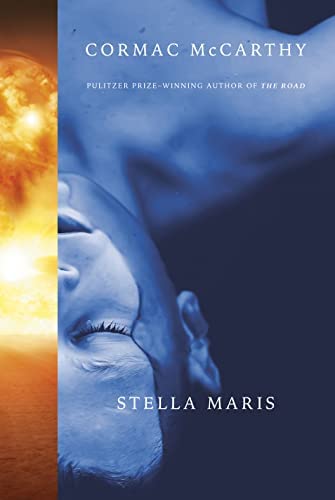 Other new books are "Alaska for Christmas" by Jennifer Snow, "No Plan B" by Lee Child, "Thief of Fate" by Jude Deveraux, "A Woman Who Built A Bridge" by C. L. Crigger, "Going Rogue: Rise and Shine Twenty-Nine" by Janet Evanovich, "Racing the Light" by Robert Crais, "The Wish List" by Michelle Major and "Hard Road to Vengeance" by William W. Johnstone A new young adult graphic novel "Demon in the Wood" by Leigh Bardugo.
"We'll be Back: the Fall and Rise of America" by Kurt Schlichter is among new non-fiction books along with "The Alpha Female Wolf: the Fierce Legacy of Yellowstone's 06" by Rick McIntyre, and "Giving Hope: Conversations With Children About Illness, Death, and Loss" by Elena Lister.
The Lenna Lewis Slagle Children's Library has these new junior titles "Tales From the Treehouse" by Andy Griffiths and "Astrid the Astronaut: the Unlucky Launch" by Rie Neal. A few of the newer picture books are "That's My Sweater!" by Jessika Von Innerebner, "Daisy's Bedtime" by Dianne Bates, "Peppa Loves to Bake" created by Neville Astley, "How to Say Thank You" created by Amy Krouse Rosenthal and "This Story is Not About a Kitten" by Randall DeSeve.
"Frosty!" is the theme for Storyhour on Tuesday, December 27, 2022. Storyhour is held from 10 to 11 a.m. every Tuesday throughout the year for children age 3 through kindergarten. Call 307-334-3274 anytime to hear a recorded story. Dial-A-Story is sponsored by the Friends of the Library.
Visit the library's webpage: http://niobraracountylibrary.org for the online catalog, WyldCat, local history & genealogy as well as research material through gowyld.net. Your library card number (29092…) and PIN give you access! Call or stop by if you have questions about any of these resources.
Library hours are Monday, Tuesday, Thursday, Friday 10 a.m. to 6 p.m., and Wednesday 12 p.m. to 7 p.m.