The library will be closed on Monday, January 2, 2023 for New Year's; we wish you the best in 2023, Happy New Year!
Registration is now being taken for the winter afterschool sessions which begin on Thursday, January 5 for grades 3-6 and Tuesdays beginning on January 10 for grades K-2. Lots of fun is being planned; call the library at 307-334-3490 to register and for more information.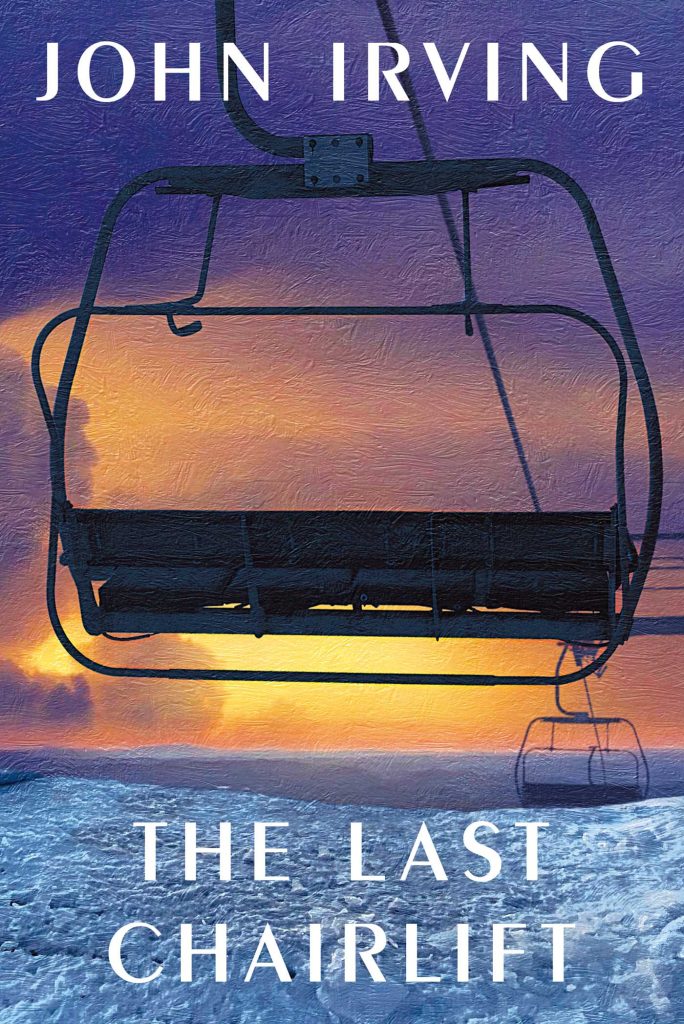 John Irving's latest novel is "The Last Chairlift." In Aspen, Colorado in 1941, Rachel Brewster is a slalom skier at the National Downhill and Slalom Championships – finishing "nowhere near the podium," but she manages to get pregnant. Back home in New England, she becomes a ski instructor. Her son, Adam, grows up in a family that defies conventions and evades questions concerning the past. Years later Adam will go to Aspen looking for answers. In Hotel Jerome where he was conceived, he encounters more than one ghost. "The Last Chairlift" is also available digitally in Libby.
Other new books are "Daughter of Darkness" by Terry Brooks, "Livid" by Patricia Cornwell, "Six Bits a Day" by Elmer Kelton, "To Tame a Cowboy" by Jody Hedlund, "Robert Ludlum's the Blackbriar Genesis" by Simon Gervais, "Under the Starry Skies" by Tracie Peterson, "Inferno" by Kurt Schlichter, "Labyrinth of Lies" by Irene Hannon and "The Boys from Biloxi" by John Grisham. "Children of Ragnarok" by Cinda Williams Chima is among new young adult books.
New non-fiction titles are "Unspeakable: Surviving my Childhood and Finding My Voice" by Jessica Willis Fisher, "Get It Together: Organize Your Records So Your Family Won't Have To" by Melanie Cullen, and "Layers: Restoring the Heart of Man to God" by Brian James Noel.
The Lenna Lewis Slagle Children's Library has these new titles "Odder" by Katherine Applegate, "What We Saw" by Mary Downing Hahn, "A Library" by Nikki Giovanni, "Not All Sheep Are Boring" by Bobby Moynihan, "Mermaid Moon" by Briony May Smith, "I Cannot Draw a Horse" by Charise Mericle Harper and "How to Eat a Book" by Kelly MacLeod.
"Caterpillars" is the theme for Storyhour on Tuesday, January 3, 2023. Storyhour is held from 10 to 11 a.m. every Tuesday throughout the year for children age 3 through kindergarten. Call 307-334-3274 anytime to hear a recorded story. Dial-A-Story is sponsored by the Friends of the Library.
Visit the new online catalog by going to: http://niobraracountylibrary.org and clicking on WyldCat. The new version has many new features, including seeing search results for our physical items as well as digital items with one click. Check it out today! Your library card number and PIN give you access where needed! Stop by the library for more information.
Library hours are Monday, Tuesday, Thursday, Friday 10 a.m. to 6 p.m., and Wednesday 12 p.m. to 7 p.m.