Plan to attend "Around the World: Egypt" on Wednesday, March 15 at 6 p.m. Leslie Stewart explored Egypt on a tour with 9 other people and a tour guide last fall and will share her experiences through a slide presentation along with descriptions of modern life in Egypt. This program was originally scheduled to be held in February.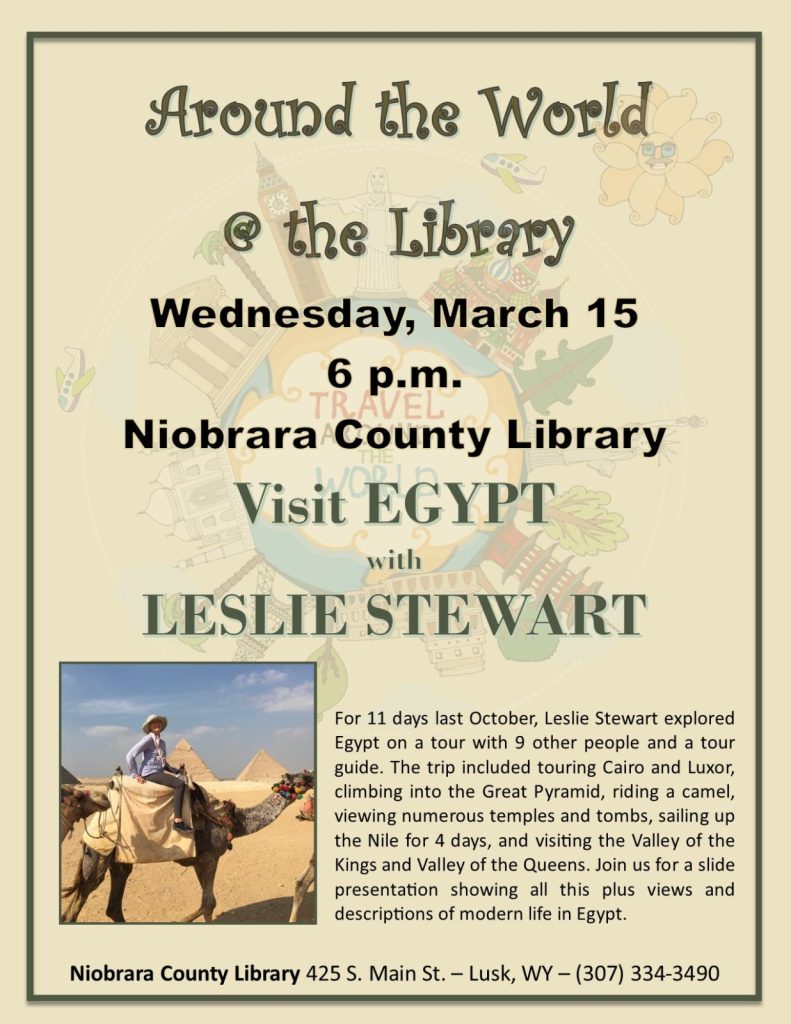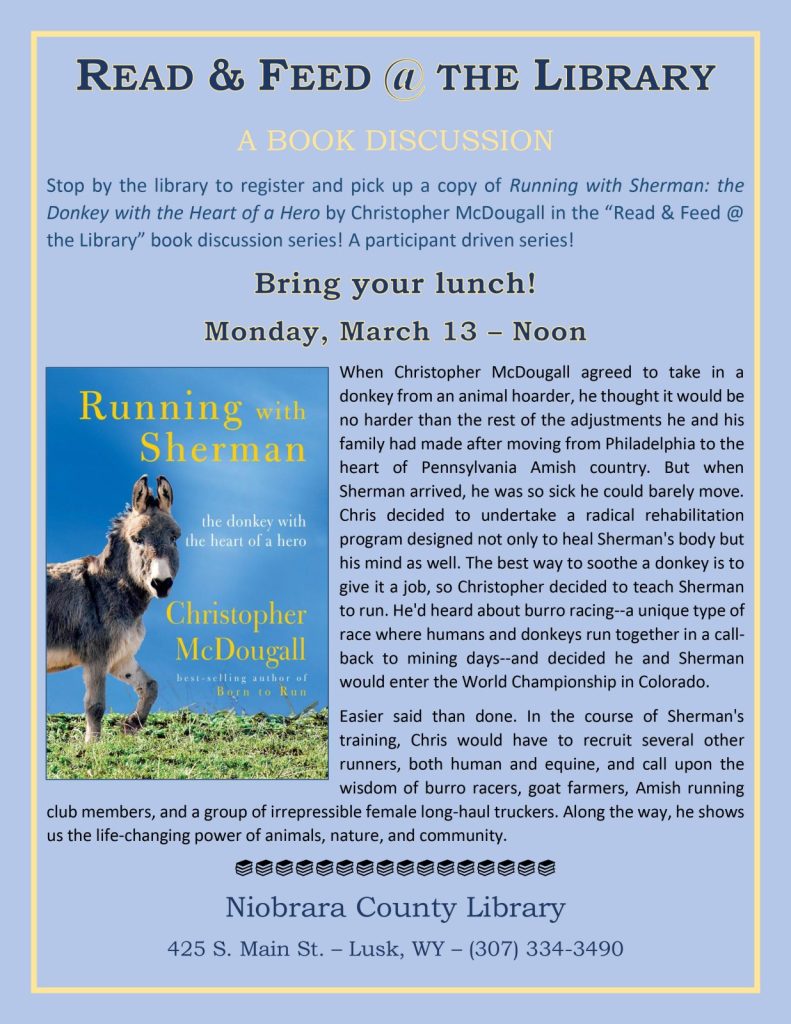 Check out the photography exhibit by Abbie Wickersham on display throughout March. Are you an artist? If you would be interested in sharing your pieces, we are currently booking shows for the fall of 2023. Call Debbie at (307) 334-3490 for more information.
"Running with Sherman" will be discussed as part of the "Read & Feed" lunch program on Monday, March 13 at noon. Pick up a copy at the library and join the discussion!
LegoTime is back in swing at the library! Held on Tuesdays from 3:35 to 4:45 p.m. Fun for all ages!
Stop by the library anytime to pick up seeds from the Heirloom and Sustainable Seed Library. The seeds are suitable for saving and for use year to year as well as for long-term storage. Library books on seed saving are available to check out as well as a plethora of gardening books!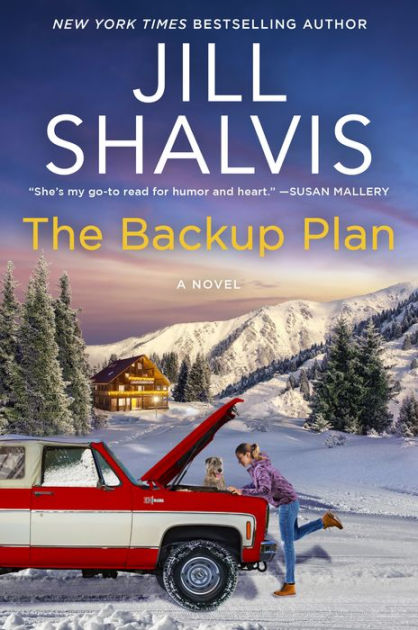 "The Backup Plan" is the latest novel by Jill Shalvis. Alice is surprised to learn that she has inherited a B&B along with two other people, Lauren and Knox, whom she had once known. Each had separately helped the same woman and now, according to the will, they must renovate and be partners in the inn for a year or lose their inheritance. "The Backup Plan" is also available digitally in Libby.
Other new fiction books are "Deadly Pursuit" by T.V. Olsen, "Reminders of Him" by Colleen Hoover, "Her Heart's Desire" by Shelley Shepard Gray, "Ralph Compton: The Guns of Wrath" by Tony Healey, "Encore in Death" by J.D. Robb and "Breaking All the Rules" by Amy Andrews. A new adult series is "Timber Creek K-9 Mysteries" by Margaret Mizushima.
"Spare" by Prince Harry is among new non-fiction along with "Breathe in, Breathe Out: Restore Your Health, Reset Your Mind and Find Happiness Through Breathwork" by Stuart Sandeman, "Code Name Blue Wren: the True Story of America's Most Dangerous Spy – and the Sister She Betrayed" by Jim Popkin and "Modern Etiquette For Dummies" by Sue Fox.
The Lenna Lewis Slagle Children's Library has this new chapter book "Children of Stardust" by Edudzi Adodo. New picture books are "Bessie the Motorcycle Queen" by Charles R. Smith, Jr., "Noni the Pony Counts to a Million" by Alison Lester, "I Really Want to Fly to the Moon" by Harriet Ziefert and "The Mouse in My House" by Paul Orshoski.
"Did You See the Leprechaun?" is the theme for Storyhour on Tuesday, March 12, 2023. Storyhour is held from 10 to 11 a.m. every Tuesday throughout the year! Bring your children for stories, crafts & activities and fun! Geared for children age 3 through kindergarten. The Friends of the Library sponsor Dial-A-Story, call 307-334-3274 anytime to hear a recorded story.
You can browse local history and genealogy by going to https://niobraracountylibrary.org! Ancestry Library is available for in-library use and several genealogy databases are accessible with your library card number and PIN. Visit GoWyld.net for more information.
Library hours are Monday, Tuesday, Thursday, Friday 10 a.m. to 6 p.m., and Wednesday 12 p.m. to 7 p.m.