"The Man Who Shot Liberty Valance" will be featured as part of Jimmy Stewart's America Dinner and Movie series on Monday, March 27 at 6 p.m. A light meal will be available; library programs are free and open to the public.
Call the library at (307) 334-3490 to register for adult crafting to be held on Wednesday, April 5 from 4:30-6:30 p.m. Space is limited for this wall-hanging project.
LegoTime is held at the library for all ages on Tuesdays from 3:35-4:45 p.m.
Stop by and checkout some heirloom garden seeds! The seed library features everything from tomatoes to lettuce to medicinal herbs!
If you haven't stopped by to browse Abbie Wickersham's photography show please do so soon! The show will be exhibited throughout March; this talented photographer also has several pieces for sale.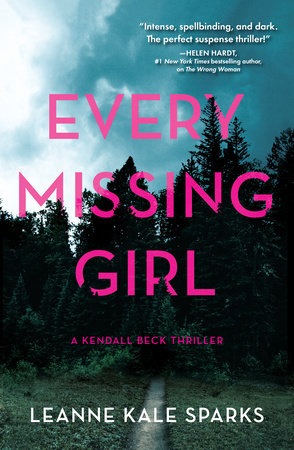 "Every Missing Girl" is by a new author Leanne Kale Sparks. There are deadly secrets lurking in the craggy heights of the Colorado Rocky Mountains. FBI Special Agent Kendall Beck and Denver Homicide Detective Adam Taylor have teamed up to investigate a kidnapping. Then Detective Taylor's niece suddenly vanishes at a local hockey rink. One discovery after another lead them closer to the fates of the missing girls – and the many who came before them. "Every Missing Girl" along with the "The Wrong Woman" are available digitally in Hoopla.
Other new fiction books are "The Cradle of Ice" by James Rollins, "Don't Open the Door" by Allison Brennan, "Cold People" by Tom Rob Smith, "Murder in an Irish Bookshop" by Carlene O'Connor, "Fort Misery" by William W. Johnstone, "A Spell of Good Things" by Ayobami Adebayo, "The Last Orphan" by Gregg Hurwitz and "The Forever Family' by Shirley Jump. A new young adult book is "The Maze Cutter" the first in a new series by James Dashner.
"Johnny Cash: the Redemption of an American Icon" by Greg Laurie is among new non-fiction books along with David Freudenthal's "Wyoming: the Paradox of Plenty, the Allure and Risk of a Mineral Economy" and "High Altitude Baking" by Vicki Hayman.
The Lenna Lewis Slagle Children's Library has these new chapter books "A Place to Call Home" by Lauren Castillo, "Shine of the Silver Dragon" by Tracey West and "Attack at the Arena" by Marianne Hering. Several of the newer picture books are "It's April Fool's Day at the North Pole" by Deb Knopf, "Dark on Light" by Diane White, "The Ant and the Pancake" Paul Orshoski and "Dog Can Hide" by Laura Gehl.
"Welcome to My Garden!" is the theme for Storyhour on Tuesday, March 28, 2023. Storyhour is held from 10 to 11 a.m. on Tuesdays throughout the year for children age 3 through kindergarten. Call 307-334-3274 to hear a recorded story, available 24/7! Dial-A-Story is sponsored by the Friends of the Library.
Visit the online catalog, WyldCat by going to http://niobraracountylibrary.org. Your library card number (29092…) and PIN will give you access your account, Libby, Hoopla and the online databases through GoWyld.net. Don't hesitate to call or stop by if you have questions!
Library hours are Monday, Tuesday, Thursday, Friday 10 a.m. to 6 p.m., and Wednesday 12 p.m. to 7 p.m. Stop by soon!