Ready for a unique and talented take on a wide range of musical traditions? Claude Bourbon will be performing in Lusk on Wednesday, May 17 at 6:30 p.m. at the Congregational Church, 120 E. 5th St, Lusk, WY. Bourbon is known throughout Europe and America for amazing guitar performances that take blues, Spanish, and classical stylings into uncharted territories. His style incorporates all five digits on each hand dancing independently but in unison, plucking, picking and strumming at such speed and precision that his fingers often seem to melt into a blur. You won't want to miss this performance; library programs are free and open to the public!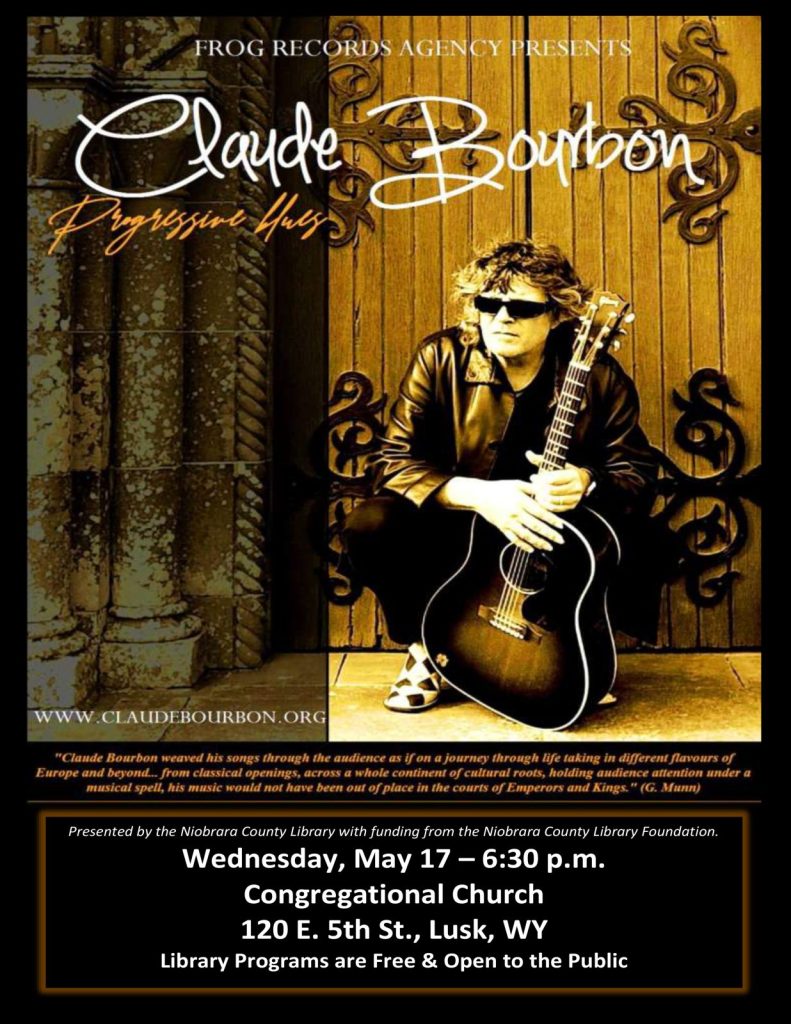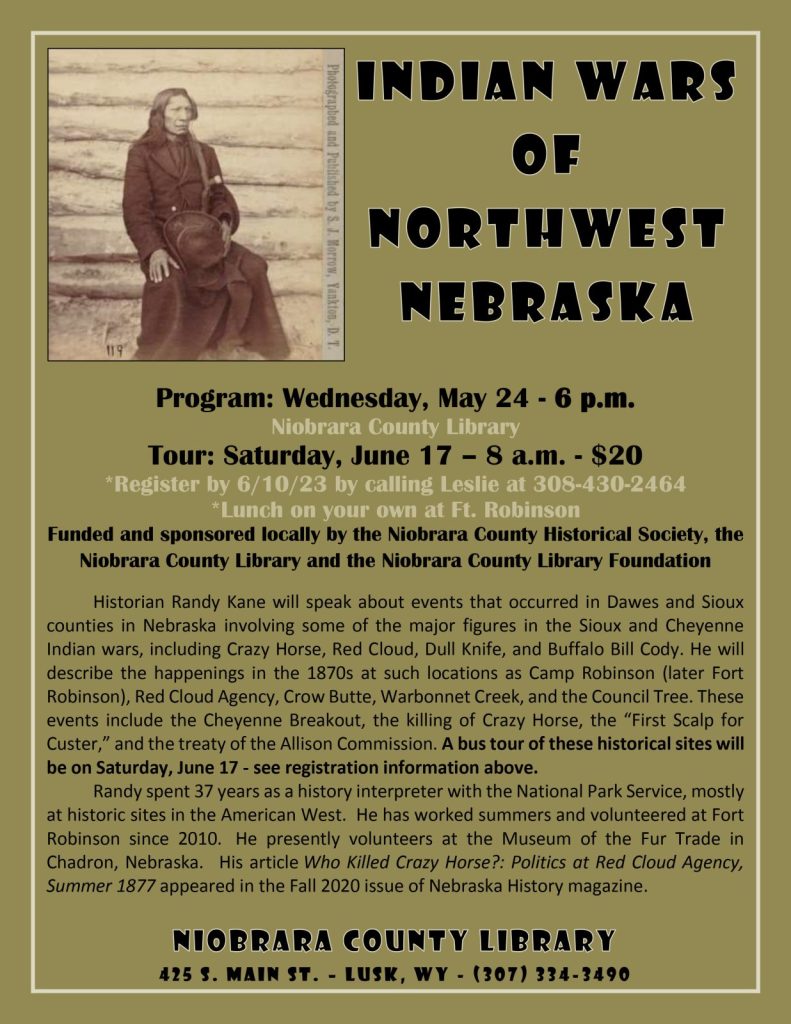 "Indian Wars of Northwest Nebraska" will be presented at 6 p.m. at the library on Wednesday, May 24. Historian Randy Kane will speak about events that occurred in Dawes and Sioux counties in Nebraska involving some of the major figures in the Sioux and Cheyenne Indian wars, including Crazy Horse, Red Cloud, Dull Knife, and Buffalo Bill Cody. He will describe the happenings in the 1870s at such locations as Camp Robinson (later Fort Robinson), Red Cloud Agency, Crow Butte, Warbonnet Creek, and the Council Tree. These events include the Cheyenne Breakout, the killing of Crazy Horse, the "First Scalp for Custer," and the treaty of the Allison Commission. A bus tour of these sites is scheduled for Saturday, June 17, the tour is $20. Call Leslie Stewart at 308-430-2464 by June 10 to secure your spot.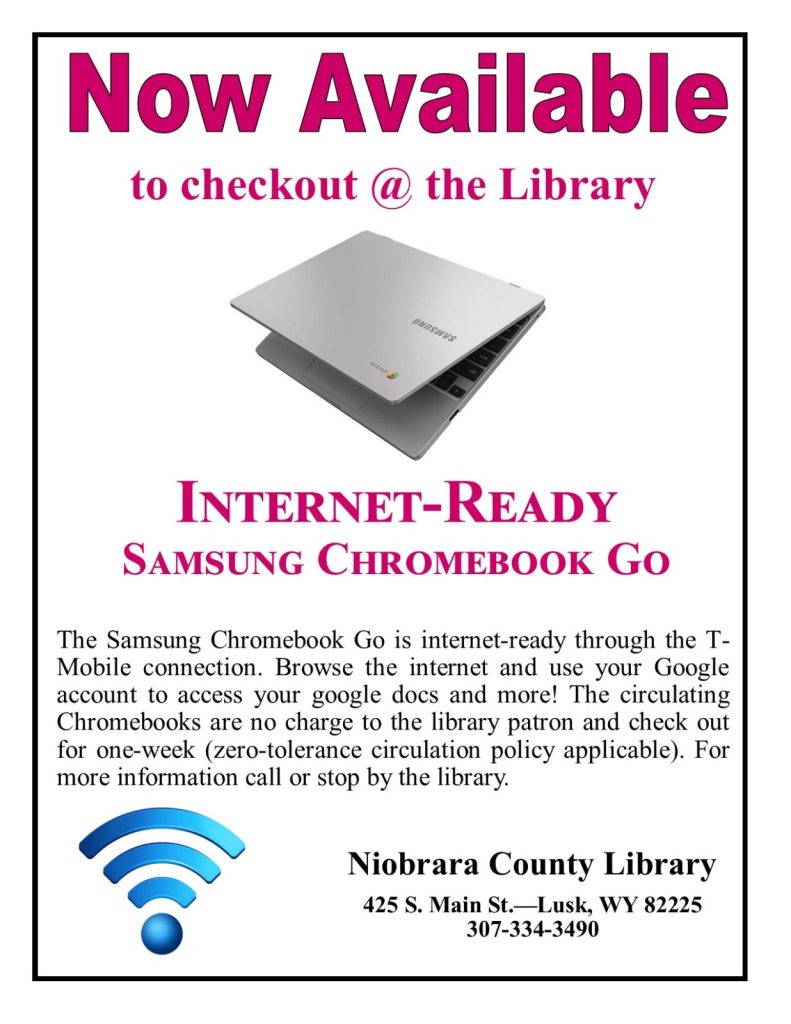 Did you know that you can check out Samsung Chromebooks at the library? These internet-ready computers will allow you to surf the web, use Google Docs and more! A library card in good-standing is required to check out them out for one week at a time. There is a zero-tolerance overdue policy associated with the Chromebooks. Hotspots are also available to check out.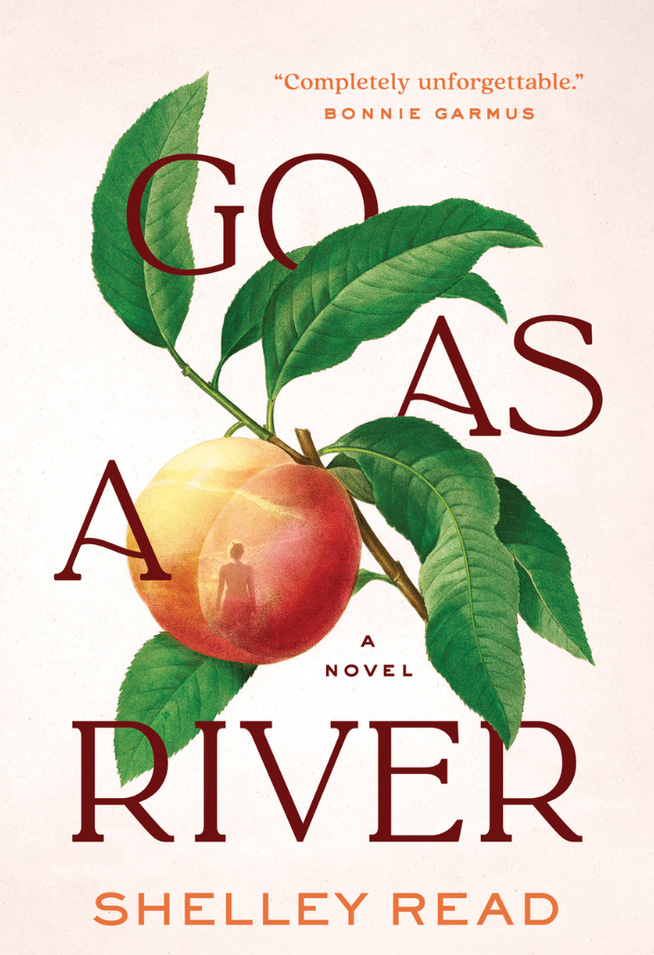 "Go As a River" by debut author Shelley Read is inspired by true events surrounding the destruction of the town of Iola, Colorado in the 1960's. Victoria Nash's chance encounter with Wilson Moon, a young drifter displaced from his tribal land, profoundly alters both their lives. When tragedy strikes Victoria flees into the nearby mountains. As the Gunnison River rises to submerge her homeland and the beloved peach orchard that had been in her family for generations, she finds the strength and meaning that sets her on a quest to regain all she has lost. "Go As a River" is also available in Libby.
Other new fiction books are "Second Chance Alaska" by Jennifer Snow, "After the Shadows" by Amanda Cabot, "Her Deadly Game" by Robert Dugoni, "Hiss & Tell" Rita Mae Brown, "The Countess" by Sophie Jordan, "Too Proud to Run" by Brett Cogburn, "Things We Hide From the Light" by Lucy Score and "Hang the Moon" by Jeannette Walls.
New non-fiction books are "The Dyslexic Advantage: Unlocking the Hidden Potential of the Dyslexic Brain" by Brock Eide, "The Freeze Drying Cookbook" by Brian Witmer and "More Stunning Stitches for Crazy Quilts: 350 Embroidered Seam Designs" by Kathy Seaman Shaw.
The Lenna Lewis Slagle Children's Library has these new junior titles "Switched" by Bruce Hale, "Treasure of the Gold Dragon" by Tracey West and "When Sea Becomes Sky" by Gillian McDunn. Among the newer easy books are "My Must-Have Mom" by Maudie Smith, "Gigi and Ojiji: What's in a Name" by Melissa Iwai, "How to Talk Like a Bear" by Charles Grandy and "Pig the Pug" by Aaron Blabey.
"Crocodile Rock!" is the theme for Storyhour on Tuesday, May 16, 2023. Storyhour is held from 10 to 11 a.m. every Tuesday throughout the year for children age 3 through kindergarten. Call 307-334-3274 anytime to hear a recorded story. Dial-A-Story is sponsored by the Friends of the Library.
Check out all of the library's online databases by going to: http://niobraracountylibrary.org, your library card number and PIN will give you access where needed!
Library hours are Monday, Tuesday, Thursday, Friday 10 a.m. to 6 p.m., and Wednesday 12 p.m. to 7 p.m.