The library will be closed on Monday, May 29, 2023 in observance of Memorial Day. Regular hours will resume on Tuesday, May 30 at 10 a.m.
It's time to register for the library's summer reading program! The "Hey Kids!" program is available to all ages, including adults! Stop in and create your goal; check out your library books and you're on your way! Return books by Friday of each week for logging. Each time a goal is met twice, certificates are awarded. Goals that are met all summer long will be eligible for larger prizes. The library's digital libraries, Libby & Hoopla, are also eligible – ask for more details when signing up. Stop in soon!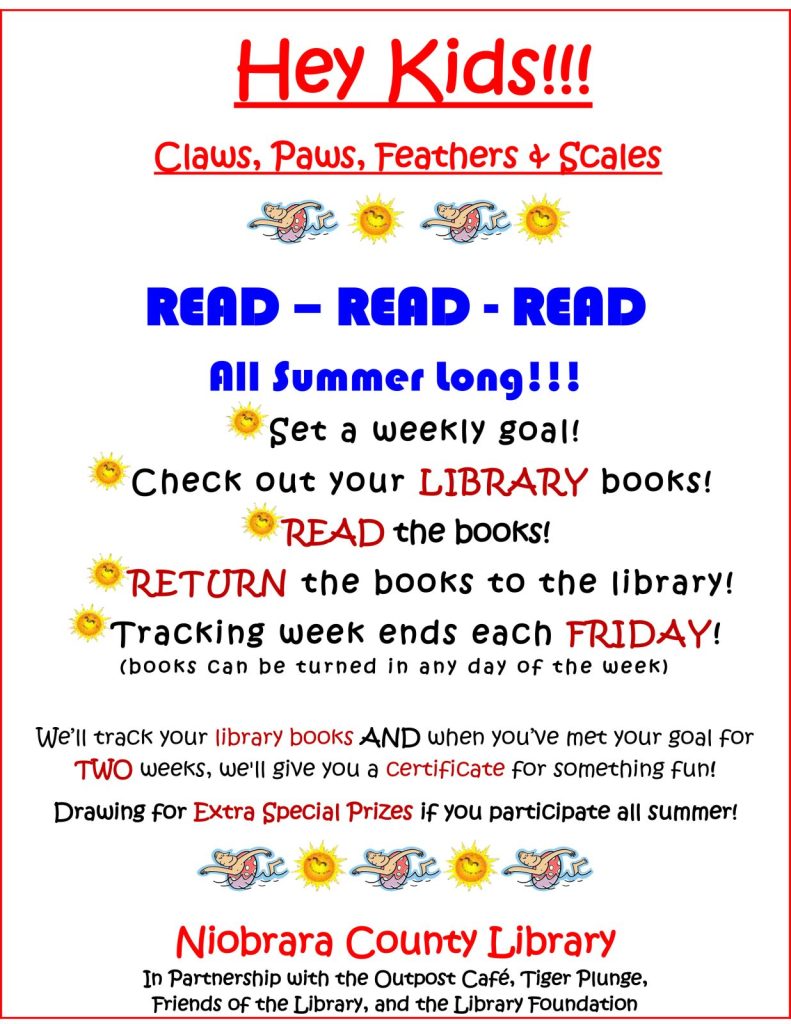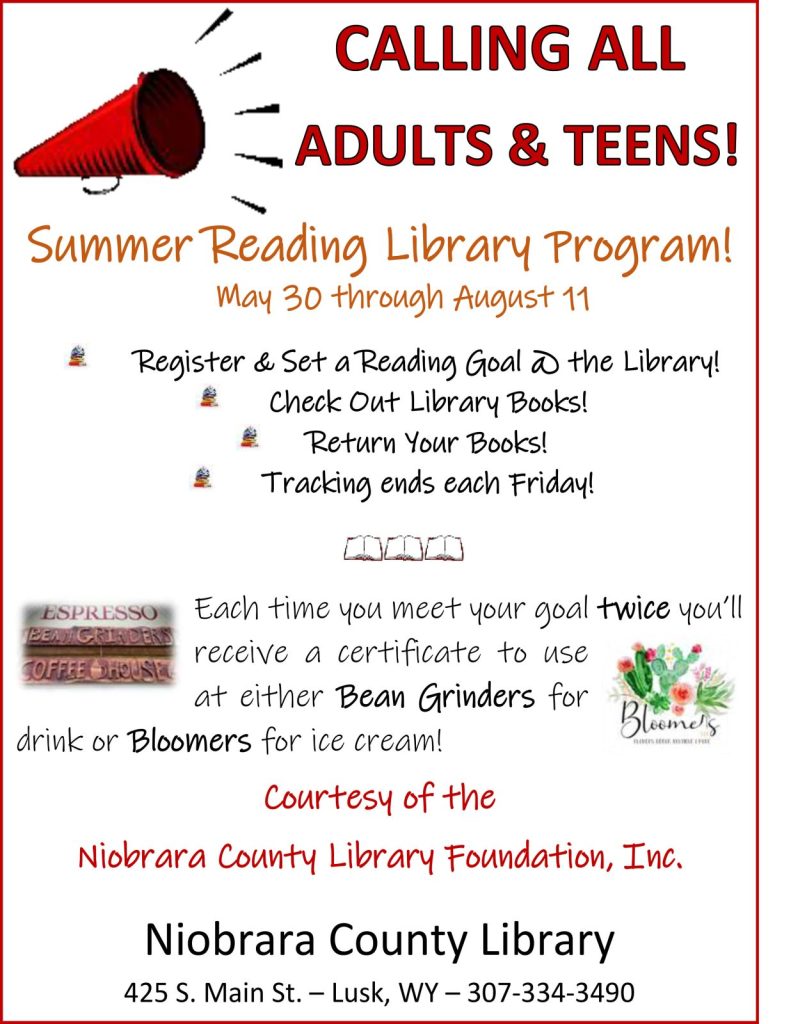 Beginning on Tuesday, May 30 "LegoTime" will be held at 1 p.m. and continue throughout the summer, "Read with Sophie" will be held at 2 p.m. on Tuesdays, Wednesday, May 31 "Claws, Paws, Feathers & Scales" crafting kicks off at 1 p.m. and Afternoon movies will be featured on Thursdays beginning June 1. Preschool Storyhour is held on Tuesday morning at 10 a.m. throughout the year!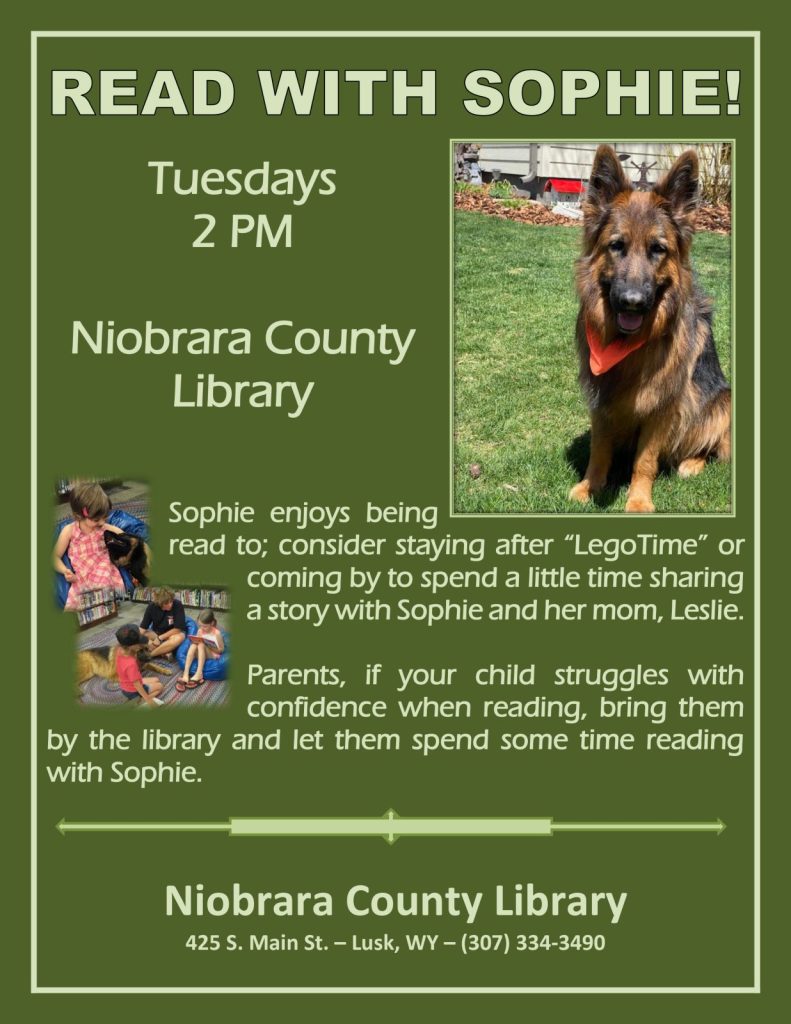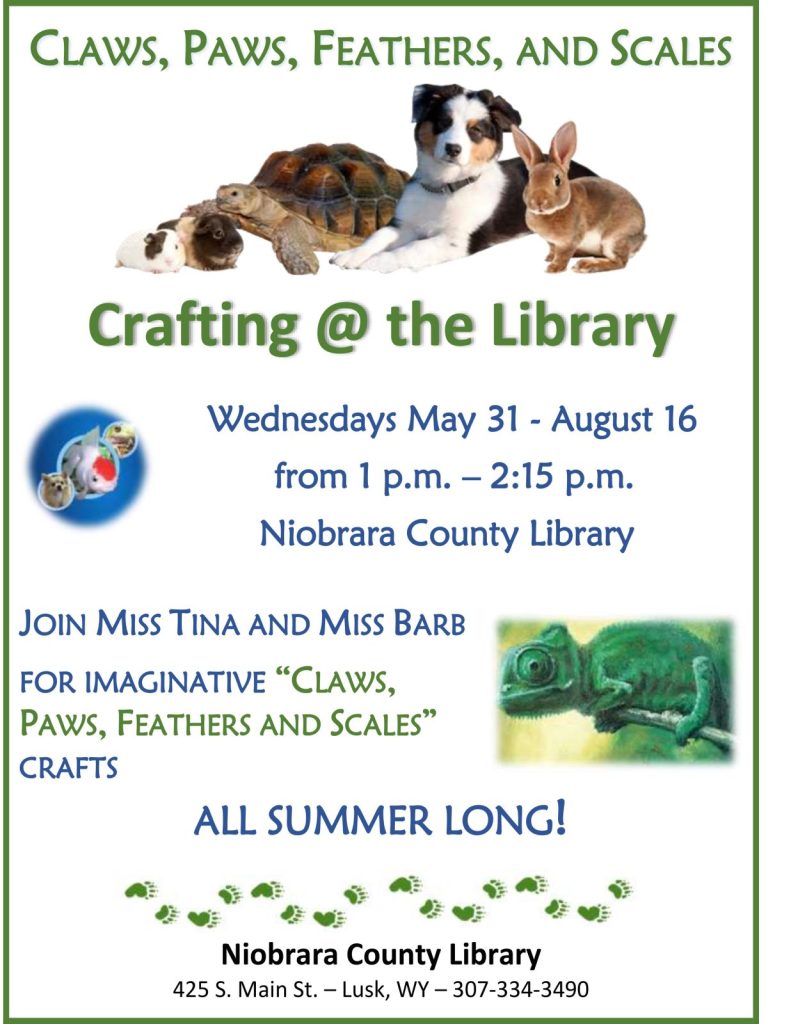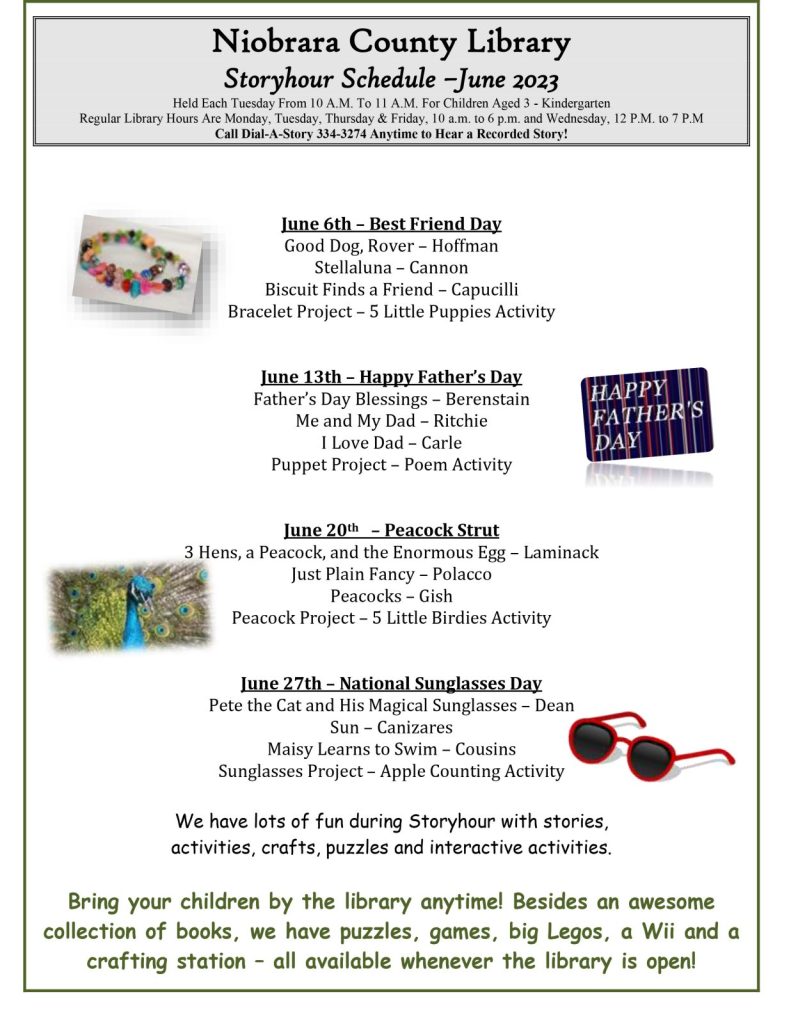 Self-measured blood pressure monitoring kits are now available for checkout, thanks to a partnership with the University of Wyoming's Wyoming Center on Aging (WyCOA) and the Wyoming Department of Health's Chronic Disease Prevention Program. The kits are available for checkout for one-week. Stop in for more information.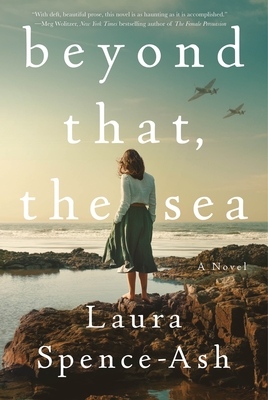 "Beyond That, the Sea" is a novel by debut author Laura Spence-Ash. As German bombs fall in London in 1940, Millie and Reginald Thompson send their 11- year-old daughter, Beatrix to America to the Gregory family. The Gregorys fold her into their world and before she realizes it, life in America seems more normal than the one in England. Then the war ends and she retraces her trip across the Atlantic. The memory of her American family stays with her, never fully letting her go as she tries to move on pursuing a life of her own. "Beyond That, the Sea" is also available in Libby.
Other new fiction books are "The Call of McCall" by Gregory J. Lalire, "Max Wilde's Cowboy Heart" by Jennifer Ryan, "Malibu Rising" by Taylor Jenkins Reid, "Maverick Canyon" by Clem Colt, "Shadow of Death" by Heather Graham, "The Woman Who Killed Marvin Hammel" by C. K. Crigger, "Firestorm" by Taylor Moore and "Girl Under the Ice" by Georgia Wagner.
New non-fiction books are "Commonsense Parenting: Raising Principled Children in an Ever-Shifting Culture" by Sarah K. Mwania, "Race Against Death: the Greatest POW Rescue of World War II" by Deborah Hopkinson and "Make Your Own Living Trust" by Denis Clifford.
The Lenna Lewis Slagle Children's Library has these new junior titles "Dog Man: Twenty Thousand Fleas Under the Sea" by Dav Pilkey, "Dulcinea in the Forbidden Forest" by Ole Könnecke and "Future of the Time Dragon" by Tracey West. Among the newer easy books are "The Daily Sniff" by Jane Cabrera, "Grumpy Monkey the Egg Sitter" by Suzanne Lang, "How to Catch a Garden Fairy" by Alice Walstead and "A Bucket of Questions" by Tim Fite.
"Breezy Days!" is the theme for Storyhour on Tuesday, May 30, 2023. Storyhour is held from 10 to 11 a.m. every Tuesday throughout the year for preschool-aged children! Call 307-334-3274 anytime to hear a recorded story. Dial-A-Story is sponsored by the Friends of the Library.
Check out all of the library's online resources by going to http://niobraracountylibrary.org. Your library card number and PIN will give you access where needed.
Library hours are Monday, Tuesday, Thursday, Friday 10 a.m. to 6 p.m., and Wednesday 12 p.m. to 7 p.m. Stop in soon!