Paint @ the Library will be held on Monday, August 7 at 1 p.m. A sunset painting is planned – call the library at (307) 334-3490 to reserve your spot!
Kids & Families!!! Mr. Kneel will present a fun Hip Hop program at the library on Thursday, August 10 at 1 p.m. This very entertaining performer, all the way from Hawaii, is sure to bring the laughter and smiles!
Have you ordered your Palisade, Colorado peaches? Be sure to call (307) 334-3490 to place your order. The Glohaven variety is $50 for an 18–20# box and is a fundraiser for the Niobrara County Library Foundation Endowment Fund.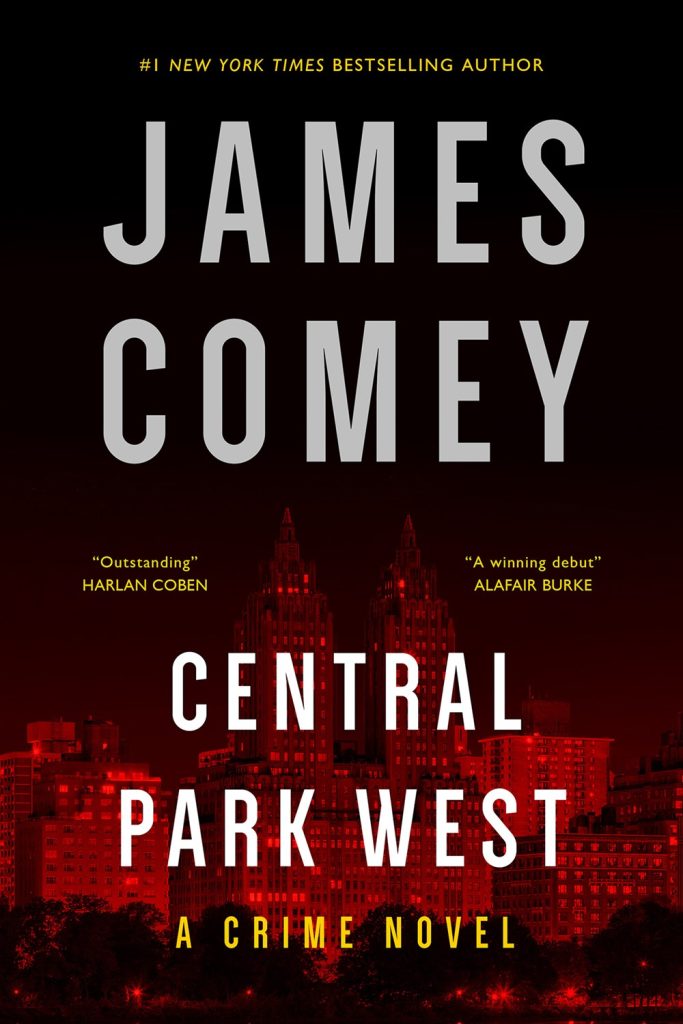 "Central Park West" is the debut novel of former FBI director James Comey. Federal Prosecutor Nora Carleton believes an unimpeachable witness will put a powerful mobster away. That man has other plans. As the witness's testimony concludes a note is passed to the prosecution offering information into the murder of a former New York governor. It is enough to blow the case wide open and to send Nora into a dangerous high-stakes investigation of conspiracy and corruption. "Central Park West" is available digitally in Libby and Hoopla.
Other new fiction books are "The Same Time Next Summer" by Annabel Monaghan, "The Desert Trail" by Dane Coolidge, "Code of the Hills" by Chris Offutt, "Lady Tan's Circle of Women" by Lisa See, "Save It for Sunday: Taylor Callahan Circuit Rider" by William W. Johnstone, "Trial" by Richard North Patterson and "The Five-Star Weekend" by Elin Hilderbrand.
New non-fiction books are "Veg in One Bed: How to Grow an Abundance of Food in One Raised Bed, Month by Month" by Huw Richards and "Never Give Up: a Prairie Family's Story" by Tom Brokaw. "Prisoners of War" by Brian Crawford is a young adult non-fiction series that is now available.
The Lenna Lewis Slagle Children's Library has these new junior titles "This Close to Home" by Beth Turley and "The One and Only Ruby" by Katherine Applegate. Newer easy books are "Fiona Plays Soccer" by Richard Cowdrey, "Rainy Day" by Neville Astley, "My Dad is a Tree" by Jon Agee, "Ancient Night" by David Alvarez and "Baby Shark's The Bunny Slug" by Steve Foxe.
"Tasty Treats" is the theme for Storyhour on August 1, 2023. Storyhour is held from 10 to 11 a.m. every Tuesday throughout the year. Call 307-334-3274 anytime to hear a recorded story. Dial-A-Story is sponsored by the Friends of the Library.
Have you checked out the library's online catalog? Go to: http://niobraracountylibrary.org and click on WyldCat. You can search the local library (including Libby & Hoopla) as well as statewide with one search! Your library card number and PIN will give you access your account. Do not hesitate to stop by if you have questions!
Library hours are Monday, Tuesday, Thursday, Friday 10 a.m. to 6 p.m., and Wednesday 12 p.m. to 7 p.m.