Friday, July 21 the Friends of the Library present ventriloquist Meghan Casey at the library at 1 p.m. Plan to bring the family for an hour of great entertainment!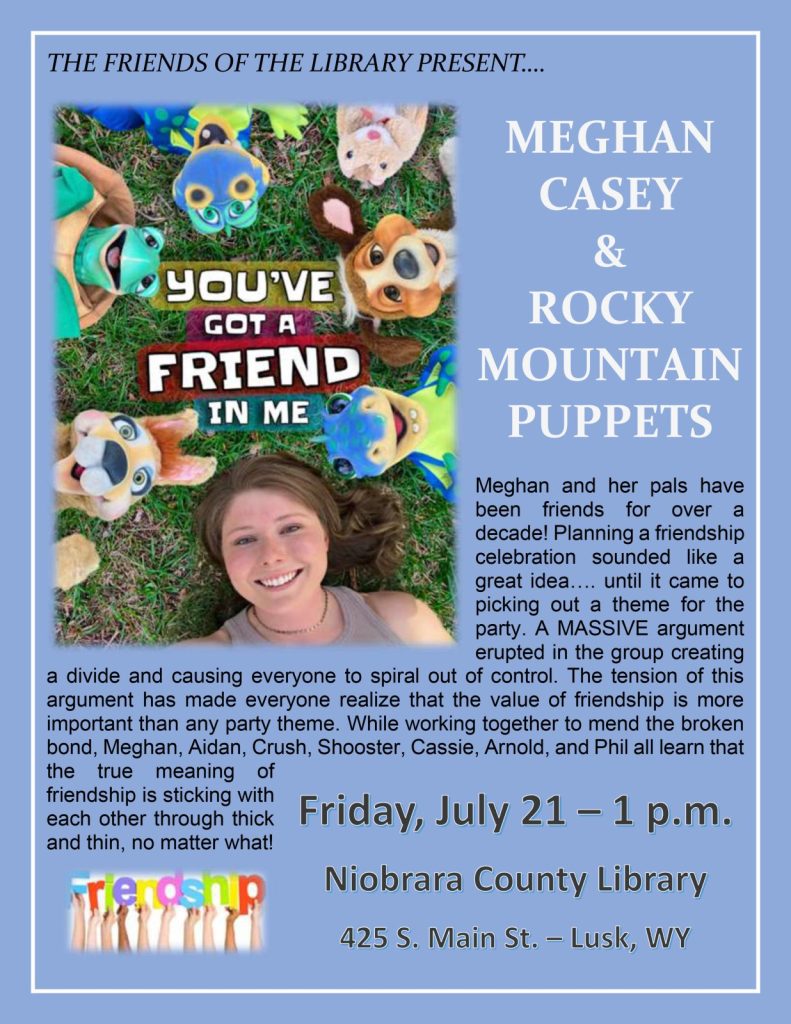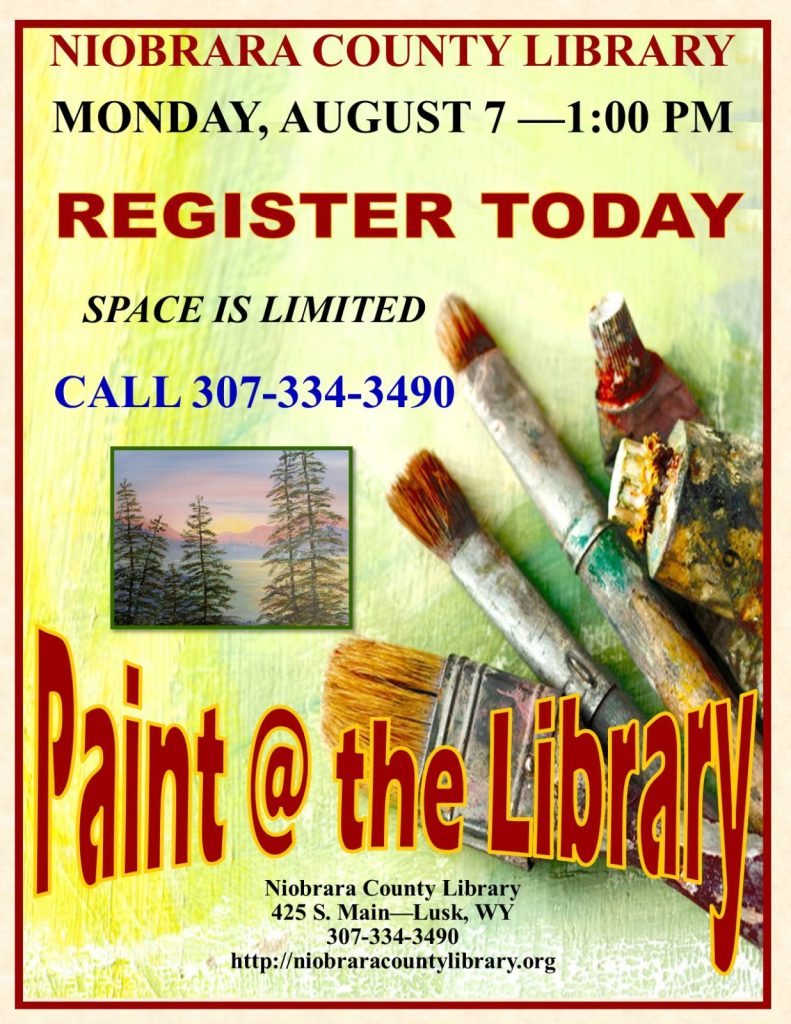 Paint @ the Library will be held on Monday, August 7 at 1 p.m. Barb has a sunset painting planned, call 307-334-3490 to secure your spot!
The American Heart Association recommends home monitoring for all people with high blood pressure to help the health care professional determine whether treatments are working. The library now has several Blood Pressure kits available to check out! Stop by to find out more!
Mark your calendar for Mr. Kneel's performance on Thursday, August 10 at 1 p.m. Mr. Kneel focuses on connecting with his audience through music and brings a new light to Hip Hop for kids and families. This program is sure to be a hit!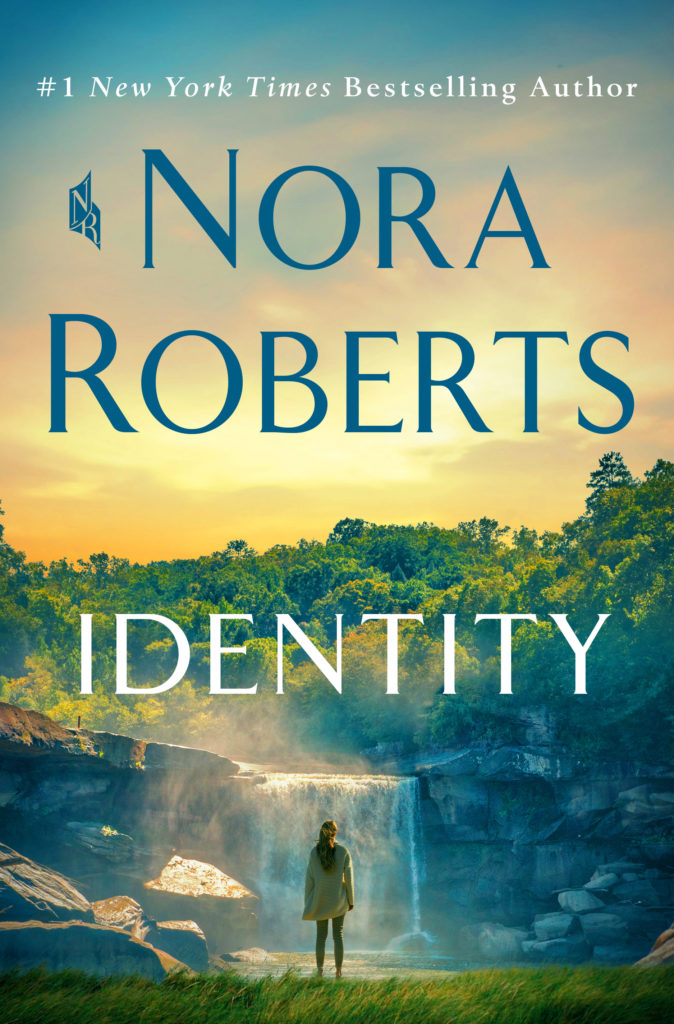 Nora Robert's latest novel is entitled "Identity." Soon after Morgan Albright and her roommate Nina host a dinner party in their new home, the backdoor glass is found broken, cash and jewelry are missing along with Morgan's car and Nina lies dead on the floor. Soon a horrifying truth emerges – it was Morgan who let the monster in. What the FBI tells Morgan is beyond chilling. Nina was not his type but Morgan is and her nightmare is just beginning. "Identity" is available on CD and in Libby.
Other new fiction books are "The Café at Beach End" by RaeAnne Thayne, "Betting on a Good Luck Cowboy" by Sara Richardson, "Winter Wolves" by Matthew P. Mayo, "Remember Me" by Mary Balogh, "The Survivor" by Iris Johansen, "Perseverance" by Patrick Dearen, "The Sweetheart List" by Jill Shalvis and "The Front Porch Club" by Michelle Major,
New non-fiction books are "The Dog's Pancake" by Rod S. Miller and "The Mountain is You: Transforming Self-Sabotage into Self-Mastery" by Brianna Wiest.
The Lenna Lewis Slagle Children's Library has these new junior titles "Robot Rebellion" by Rie Neal and "Ben Yokoyama and the Cookies of Chaos" by Matthew Swanson. Newer easy books are "A Bed of Stars" by Jessica Love, "Our Incredible Library Book (and the Wonderful Journeys It Took)" by Caroline Crowe, "How to Catch a Daddysaurus" by Alice Walstead, "Captain Cat Goes to Mars" by Emma J. Virján and "Feeding the Ducks With Lily and Milo" by Pauline Oud.
"Summer Surprises!" is the theme for Storyhour on July 25, 2023. Storyhour is held from 10 to 11 a.m. every Tuesday throughout the year. Bring your preschool-aged children for an hour of stories, crafts, activities and friendship! The Friends of the Library sponsor Dial-A-Story, call 307-334-3274 anytime!
Have you checked out the digital libraries available to Niobrara County library card holders? Libby, powered by Overdrive has close to 100,000 ebooks, audiobooks and magazines. Our library buys for Libby, so be sure to let us know if you aren't finding what you like! Hoopla is also available and features tens of thousands of on demand ebooks, audiobooks, music, comics, movies and television shows! Your library card (29092…) and PIN give you access to everything. If you don't have a library card, bring proof of address and we'll set you up! Be sure to stop by for more information!
Library hours are Monday, Tuesday, Thursday, Friday 10 a.m. to 6 p.m., and Wednesday 12 p.m. to 7 p.m.