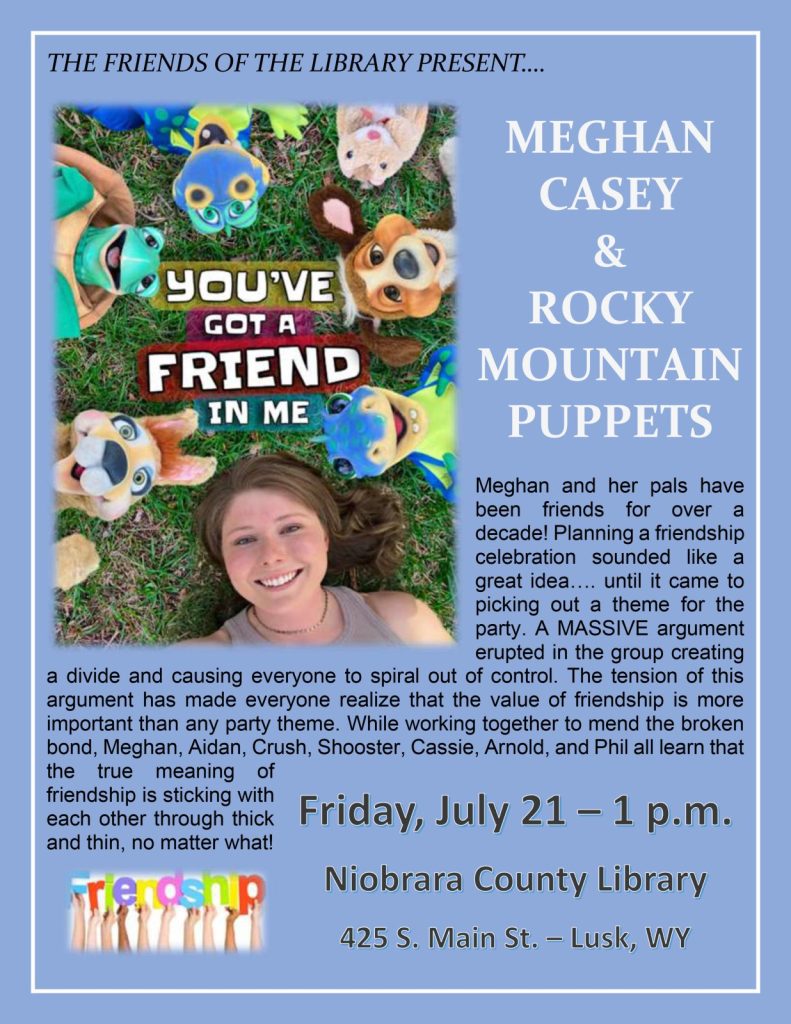 Meghan Casey and Rocky Mountain Puppets will be performing at the library on Friday, July 21 at 1 p.m. In "You've Got a Friend In Me" a friendship celebration sounded like a good idea since Meghan and her pals have been friends for over a decade and all was well – until it came to picking out a theme for the party! A MASSIVE argument erupted in the group creating a divide and causing everyone to spiral out of control. The tension of this argument has made everyone realize that the value of friendship is more important than any party theme. While working together to mend the broken bond, Meghan, Aidan, Crush, Shooster, Cassie, Arnold, and Phil all learn that the true meaning of friendship is sticking with each other through thick and thin, no matter what! Plan to attend!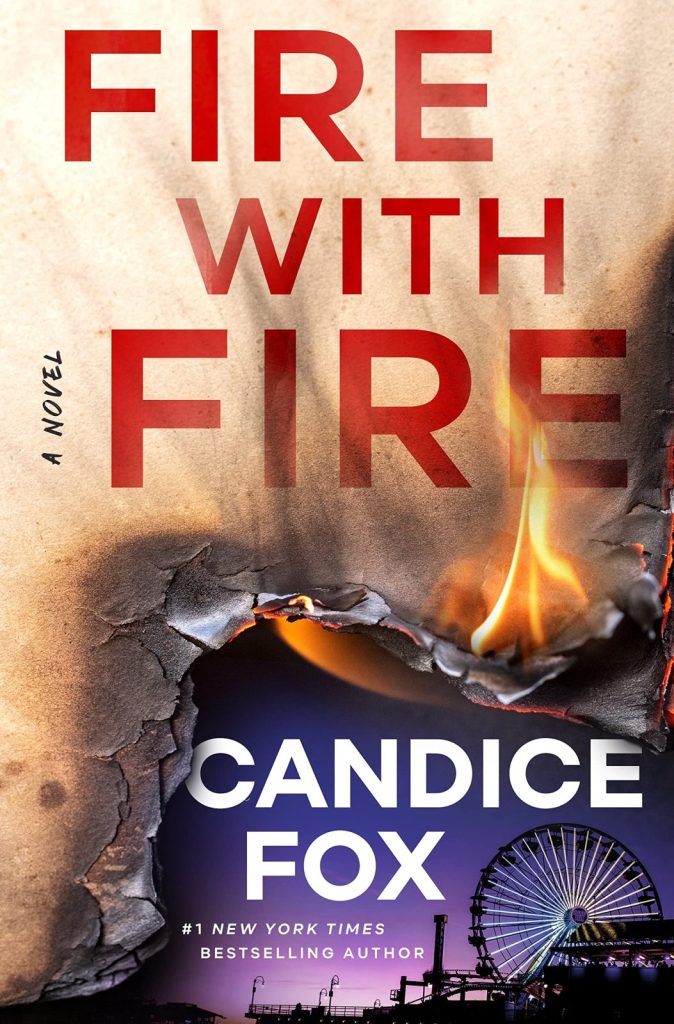 Candice Fox's latest novel is entitled "Fire With Fire." Following their daughter's mysterious disappearance, Ryan and Elsie Delaney have taken the LAPD forensic lab hostage. If the law does not find their daughter, they will destroy the lab. Detective Charlie Hoskins and former police officer Lynette Lamb team up to solve the case – before the situation explodes. "Fire with Fire" is also available on CD.
Other new fiction books are "Axle Bust Creek" by John Shirley, "Near Miss" by Stuart Woods, "Atlas, the Story of Pa Salt" by Lucinda Riley, "Clive Cussler Fire Strike" by Mike Maden, "Cross Down" by James Patterson, "A Little Ray of Sunshine" by Kristan Higgins, "The Devil by His Horns" by Michael Zimmer and Tom Clancy's Flash Point" by Don Bentley.
New non-fiction books are "The Last Ride of the Pony Express: My 2,000-Mile Horseback Journey into the Old West" by Will Grant and "My Friend Anne Frank: the Inspiring and Heartbreaking True Story of Best Friends Torn Apart and Reunited Against All Odds" by Hannah Park-Goslar.
The Lenna Lewis Slagle Children's Library has these new junior titles "The Book No One Wanted to Read" by Richard Ayoade and "Hide and Geek: the Treasure Test" by T.P. Jagger. Among the newer easy books are "The Unwelcome Surprise" Olga M. Herrera, "Arithmechicks Explore Math" by Ann Marie Stephens, "Turkey's Sandtastic Beach Day" by Wendi Silvano, "The Noisy Classroom Goes to the Museum" by Angela Shantae and "Mom's Hugs and Kisses" by Christophe Loupy.
"Counting Friends!" is the theme for Storyhour on July 18, 2023. Storyhour is held from 10 to 11 a.m. every Tuesday for children age 3 through kindergarten. Bring your preschooler by anytime for stories, crafts, activities and more! The Friends of the Library sponsor Dial-a-Story! Call 307-334-3274 anytime to hear a recorded story.
Visit the library's online catalog by going to http://niobraracountylibrary.org and clicking on WyldCat. Use your library card and PIN to view your account, renew some items and initiate interlibrary loans from other libraries. Your card and PIN will also give you access to Libby and Hoopla as well as all of the GoWyld resources.
Library hours are Monday, Tuesday, Thursday, Friday 10 a.m. to 6 p.m., and Wednesday 12 p.m. to 7 p.m. Stop by soon!