On behalf of the Friends of the Library thank you for your donations and support of the Annual Book Sale and Ice Cream Social! Proceeds from this event help fund children's programming throughout the year!
Draw @ the Library will be held on Monday, July 10 at 1 p.m. Artist Barb Orr has two different drawings planned! Call the library at 307-334-3490 to reserve your space.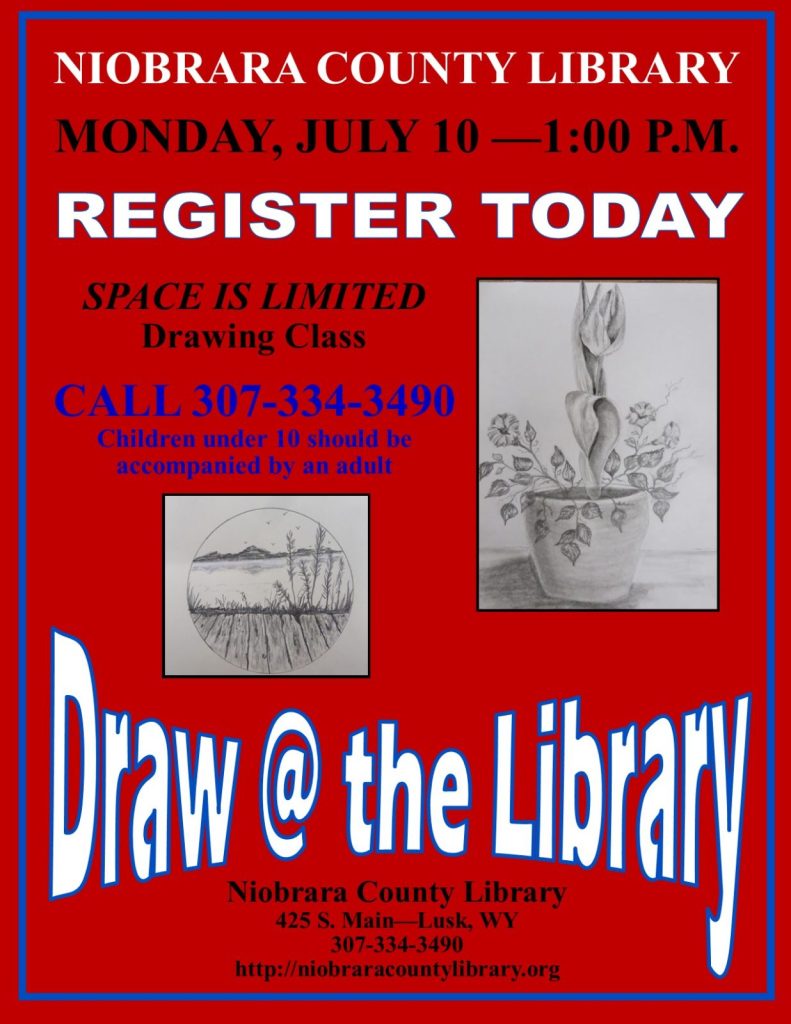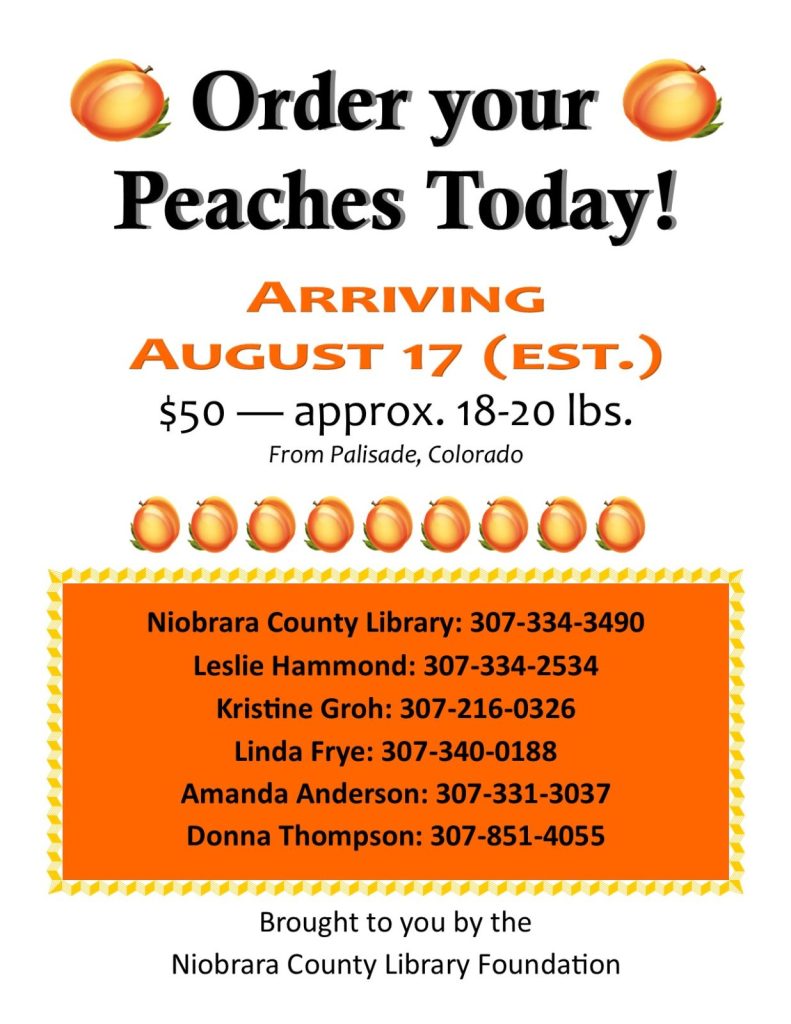 Colorado peaches are due to arrive in mid-August! Call the library or contact any foundation member to place your order: Leslie Hammond, Kristine Groh, Linda Frye, Amanda Anderson, Donna Thompson, Brenda Phipps or Jan Hytrek. The fundraiser features the Glohaven peach variety in an 18-20 pound box for $50.00; proceeds benefit the Niobrara County Library Foundation Endowment which provides annual operational support to the library.
Mark your calendar! The Friends of the Library are excited to present Ventriloquist Meghan Casey with "You've Got a Friend in Me" on Friday, July 21 at 1 p.m. at the library. The show will thoroughly entertain!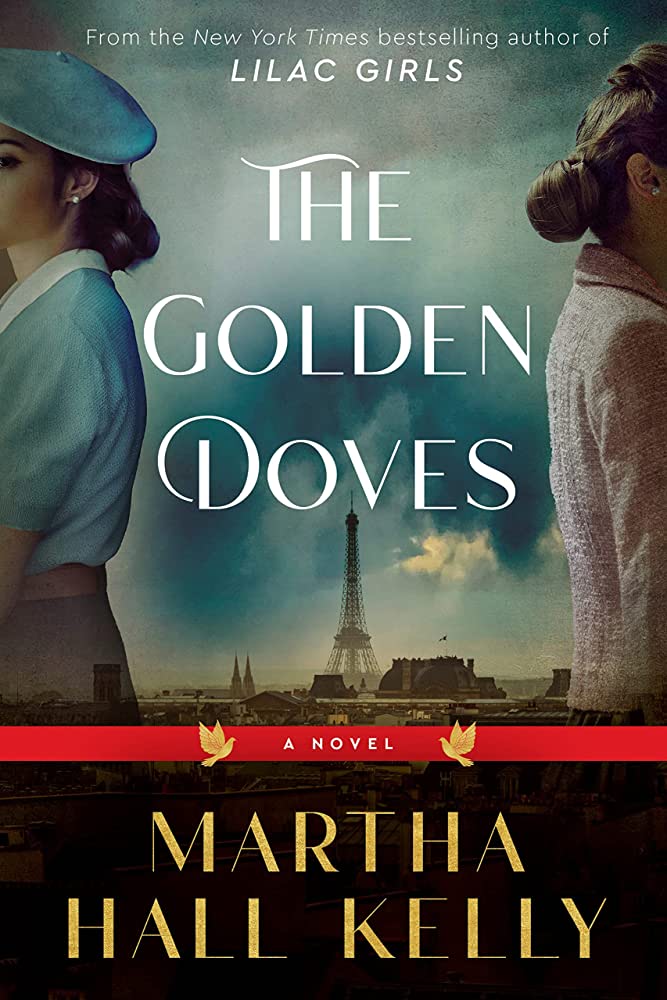 Martha Hall Kelly's latest novel is "The Golden Doves." During World War II, American Josie Anderson and Parisian Arlette LaRue worked for the French resistance stealing so many Nazi secrets that they became known as the Golden Doves. When they were finally arrested, they and many of their loved ones were taken to the Ravensbrück concentration camp where they suffered greatly. A decade later the Golden Doves embark on yet another quest, discovering a web of terrible secrets and putting themselves in grave danger to finally secure justice and protect the ones they love. "The Golden Doves" is also available digitally in Libby.
Other new fiction books are "The Making of Another Major Motion Picture Masterpiece" by Tom Hanks, "Fractal Noise" by Christopher Paolini, "The Quantum Solution" by Eric Van Lustbader, "Girl Lost at Sea" by Georgia Wagner, "Red Clark on the Border" by Gordon Young, "Only the Dead" by Jack Carr and "The Old Lion: a Novel of Theodore Roosevelt" by Jeff Shaara.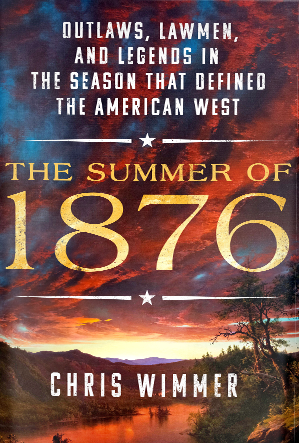 A new non-fiction book is "The Summer of 1876: Outlaws, Lawmen, and Legends in the Season That Defined the American West" by Chris Wimmer. Have you checked out the variety of non-fiction books in our digital libraries Hoopla and Libby? Visit the library's website: https://niobraracountylibrary.org and scroll down to browse these libraries.
The Lenna Lewis Slagle Children's Library has these new junior titles "The 13-Story Treehouse" by Andy Griffiths, "Clarice Bean, Scram! the Story of How We Got Our Dog" by Lauren Child, "Heat of the Lava Dragon" by Tracey West. Among the newer easy books are "You be Grandma" by Karla Clark, "The Absolutely Positively No Princess Book" by Ian Lendler, "My Mom is a Lioness" by Swapna Haddow, "One Small Thing" by Marsha Diane Arnold and "Spicy, Spicy Hot" by Lenny Wen.
"Favorite Colors" is the theme for Storyhour on July 11, 2023. Storyhour is held from 10 to 11 a.m. every Tuesday throughout the year for children age 3 through kindergarten. Call 307-334-3274 anytime to hear a recorded story! Dial-A-Story is sponsored by the Friends of the Library.
The library is more than books! Check out Blood Pressure Kits, WiFi Hotspots, Google Chromebooks and even JigSaw Puzzles! Your library card is the ticket, if you haven't gotten a library card bring proof of local address and we'll set you up.
Browse all of the library's online holdings by going to https://niobraracountylibrary.org and click on WyldCat. Your library card and PIN will give you access!
Library hours are Monday, Tuesday, Thursday, Friday 10 a.m. to 6 p.m., and Wednesday 12 p.m. to 7 p.m.